Hello and Happy Friday!
First, thank you for all of your very kind words on my last post. I'm humbled by your support and encouragement during such a trying time for me and for our family. Your Facebook messages, comments, emails, texts, calls, and visits reminded me just how loved I am, and my children are. Being a stay-at-home mom is harder than I ever imagined, but I'm starting to enjoy my job again. Seeing my boys play together and become slightly more independent reminds me that this season of life is fleeting. I'm feeling better and better and just hope it continues!
I've had a very busy few weeks and will have many great recipes to share with you!  First up is a perfect fall meal that will appeal to just about everyone. Sweet potato and black bean chili can be spiced up or down and having a range of toppings makes it a great option for a crowd. Here's the recipe:
Ingredients:
2 large sweet potatoes
2 15 oz. cans of black beans, drained and rinsed
1 large onion, diced
1 large red bell pepper, diced
2 28 oz. cans of crushed tomatoes
1 packet chili seasoning
2 tbsp. olive oil
1 tbsp. salt
1 tsp. pepper
Directions:
Set the oven to 400 degrees.
Peel and dice the sweet potatoes.  Place them in a bowl with half of the salt, black pepper, and 1 tbsp. olive oil.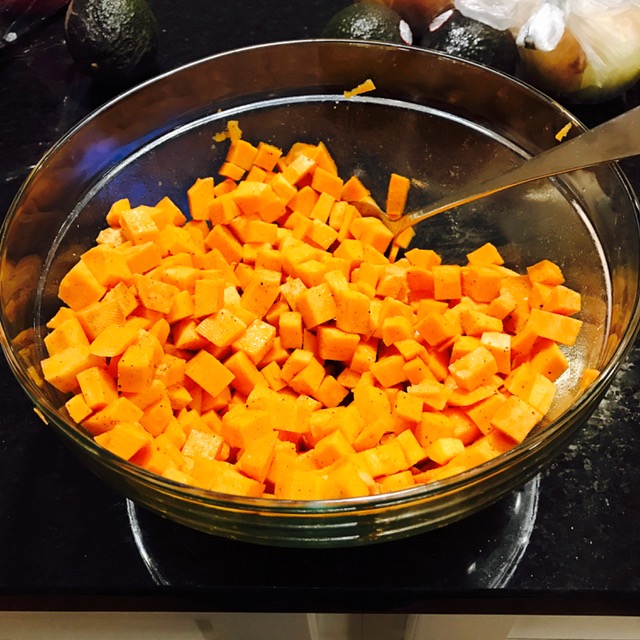 Transfer the sweet potatoes to a cookie sheet lined with parchment paper and bake for 45 minutes.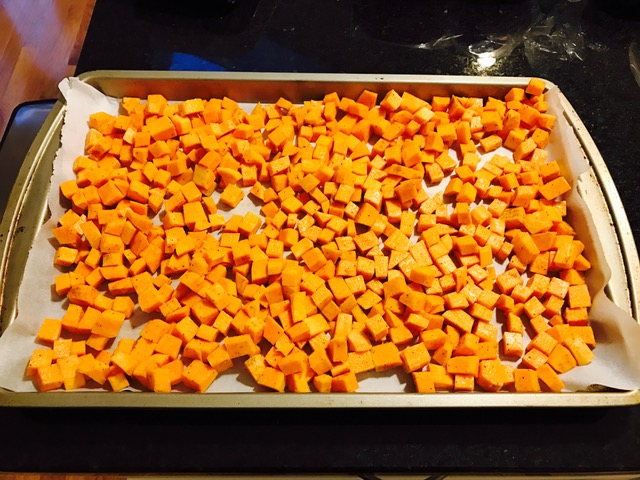 In a large skillet, sautethe onions, peppers, and half of the salt until cooked through, about 10 minutes.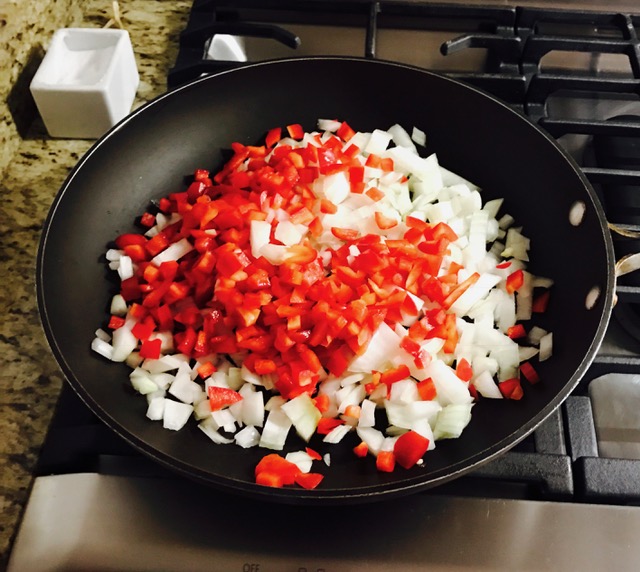 In a large stock pot, add the 2 cans of crushed tomatoes, 2 cans of black beans, the onions and peppers, sweet potatoes, and chili seasoning packet and let simmer, covered, for at least 30 minutes.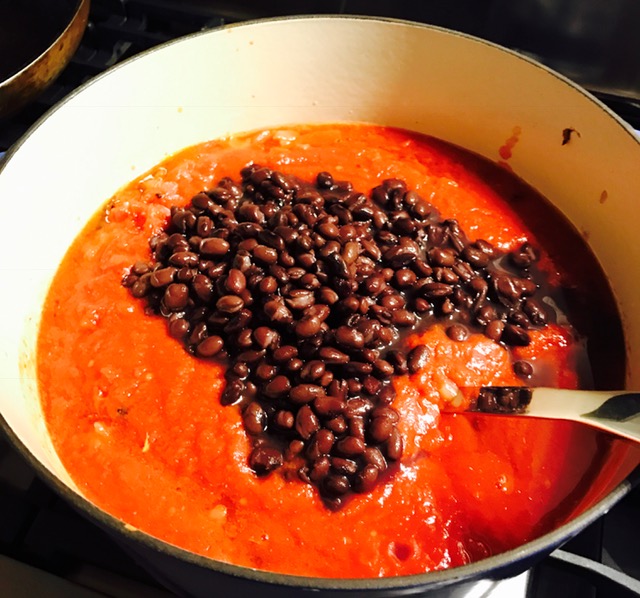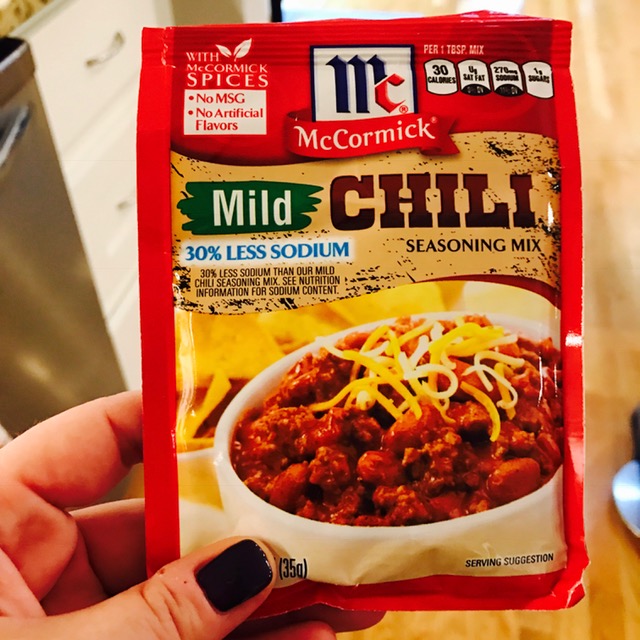 Serve with your favorite toppings-sour cream, shredded cheese, scallions, avocado, or bacon.  Hot sauce and hot red pepper flakes are also fun additions. Enjoy!