We had a special visitor overnight on Saturday, our niece, Lara. Lara is the middle of three girls and is ten years old. She is so much fun and I'm glad she decided to spend some time with us! She is a wonderful help with the boys and even taught us a new card game called Trash. She had one request when she arrived-that we cook! I can do that!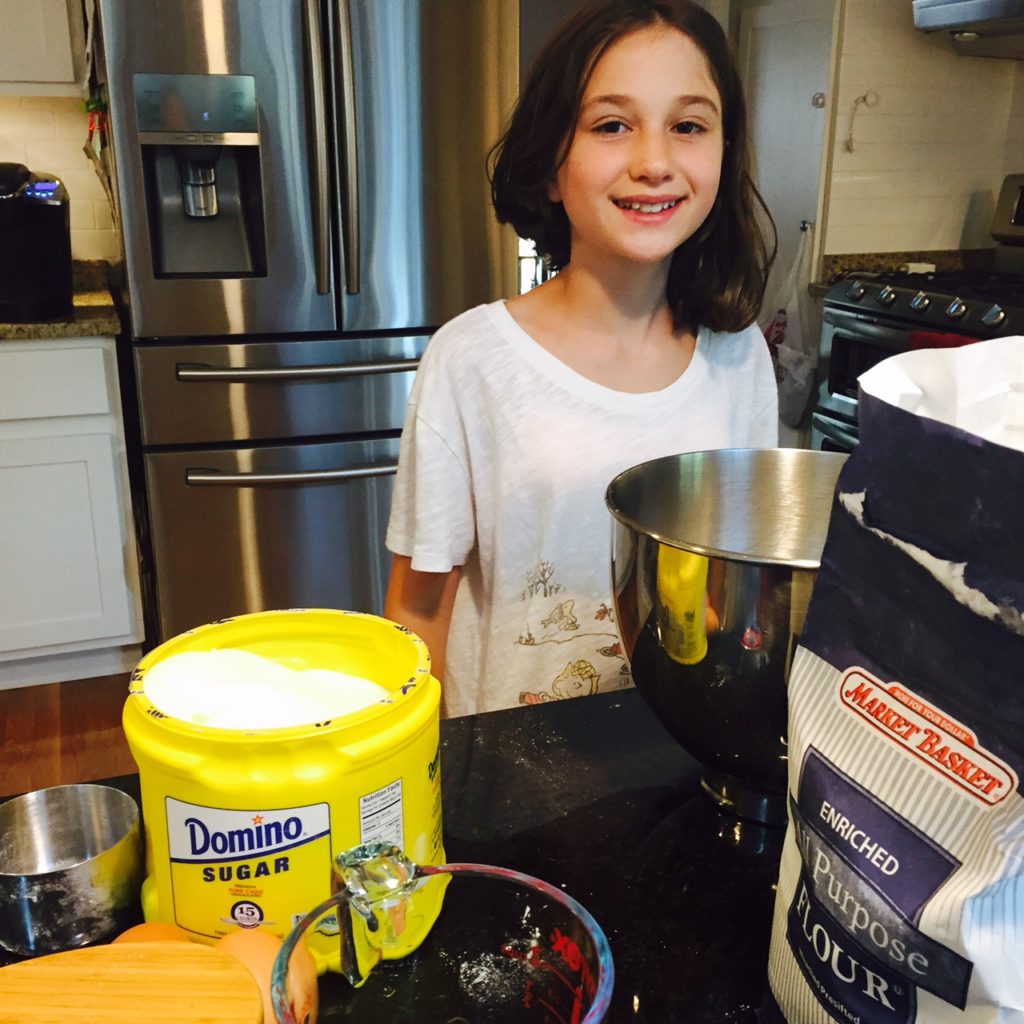 Growing up, whenever my father had a business trip, we girls had a special treat for dinner-Norwegian pancakes.  They are very similar to crepes and we'd smother them with jam or sugar and eat to our heart's content. Saturday night felt a bit like those childhood nights with my mom and sisters, and it was a joy to share it with Lara.  And crepes are SO SIMPLE.  As Lara has a dairy intolerance, we substituted water for milk and olive oil for butter and honestly, they tasted just as great. Here's the recipe:
Ingredients:
1 1/2 cups flour
1 1/2 cups milk (we used water)
2 eggs
1/2 stick melted butter (we used 2 tbsp olive oil)
1 teaspoon salt
1 tablespoon sugar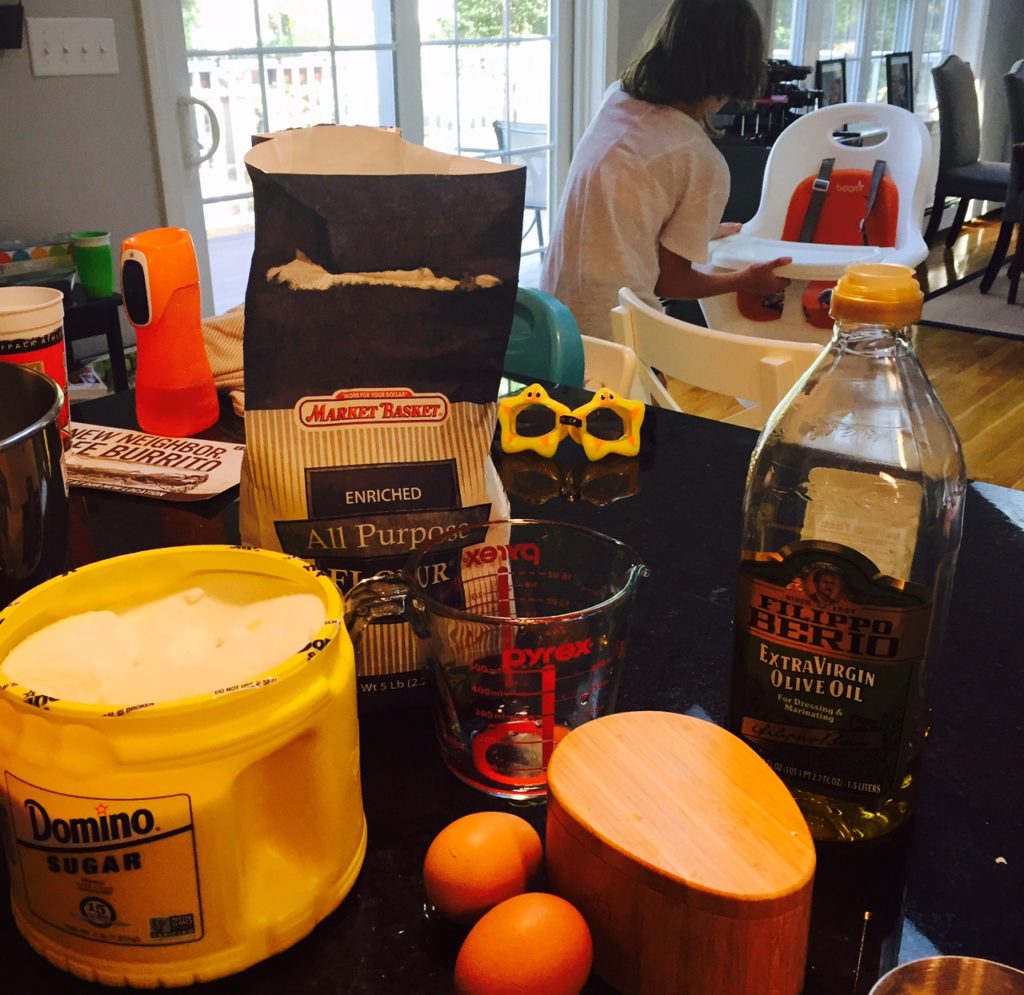 Mix all the ingredients in well in a large bowl. We used the stand-up mixer and the batter came together in no time.
Heat a large skillet to medium heat and add a dab of butter or olive oil. Place one ladle of batter in the middle of the pan and evenly distribute, creating a thin layer. Allow to cook until the edges begin to pull away from the pan, about 2 minutes. Carefully flip and cook the other side for about 1 minute.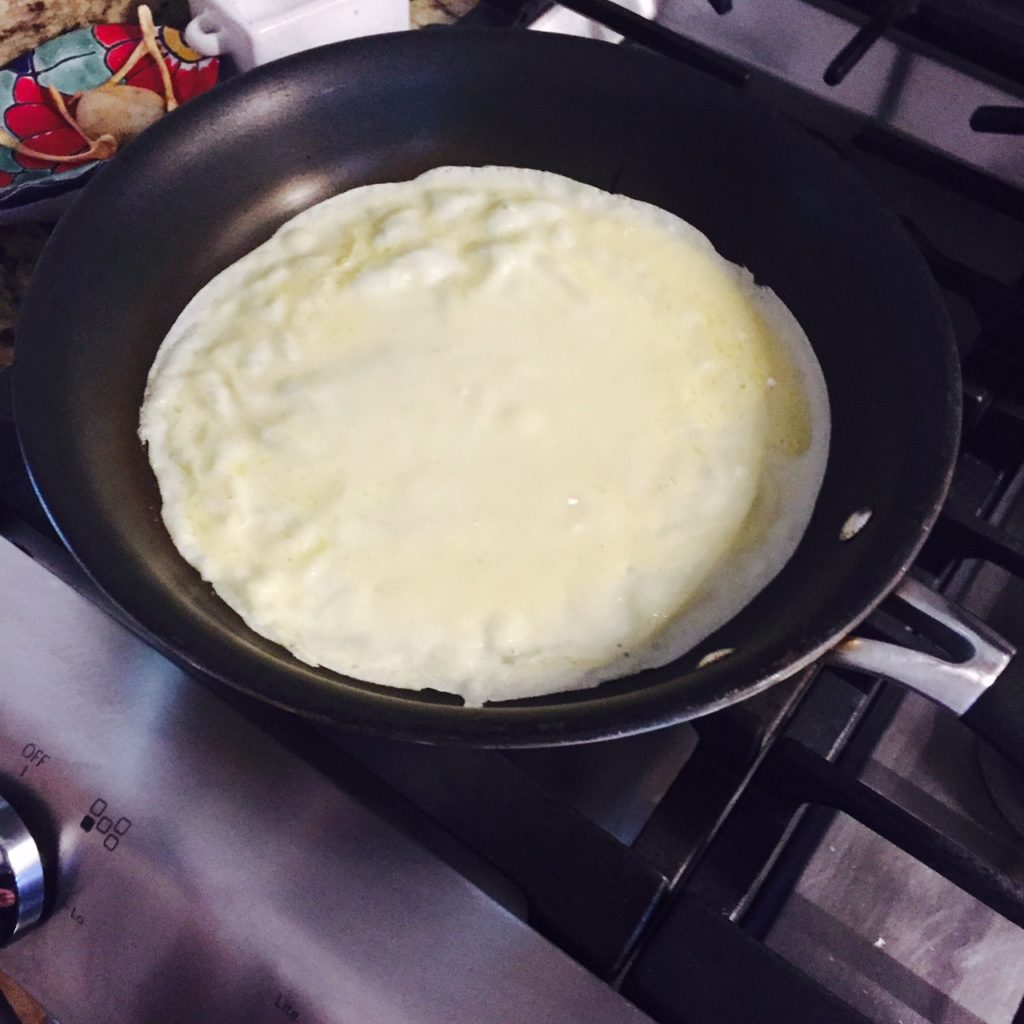 Spread your favorite ingredients and either roll up or fold into quarters and enjoy!  Here are some suggestions for tasty toppings:
Nutella
Bananas
Berries
Jam
Sugar
Honey
Syrup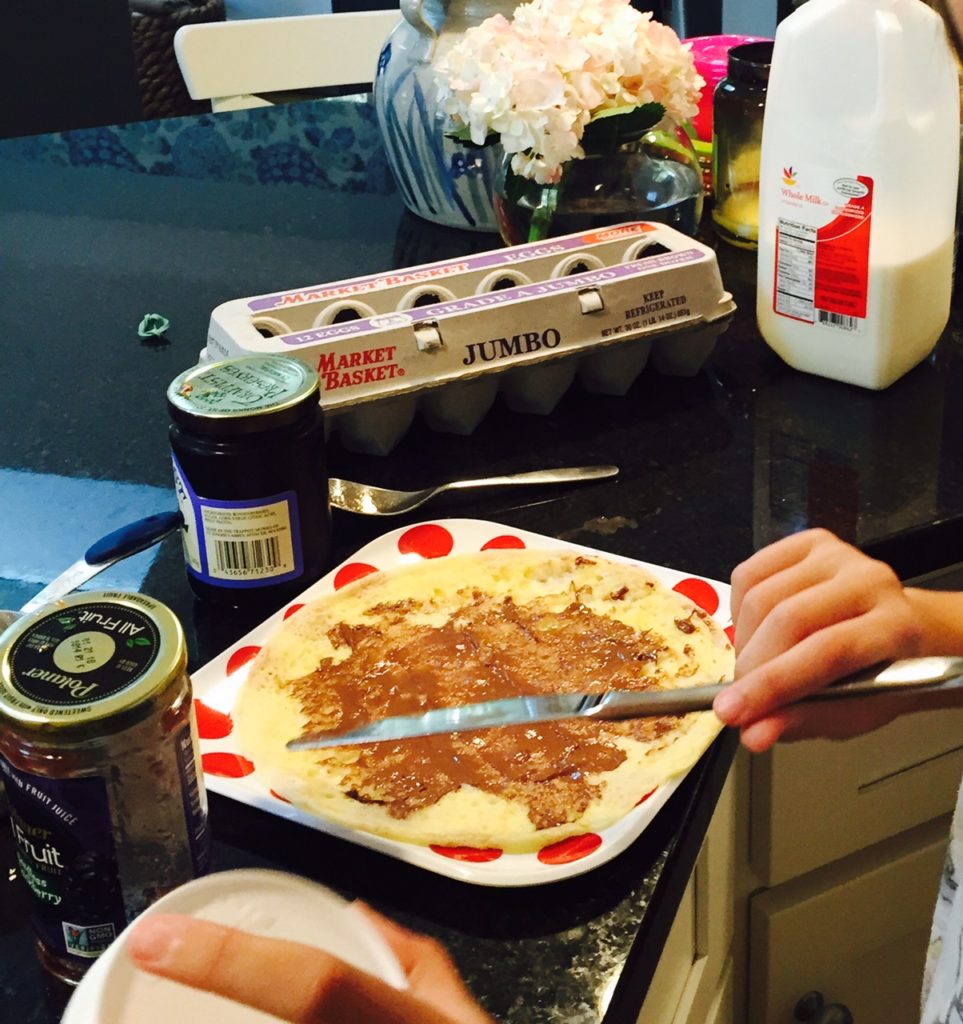 Griff prefers jam.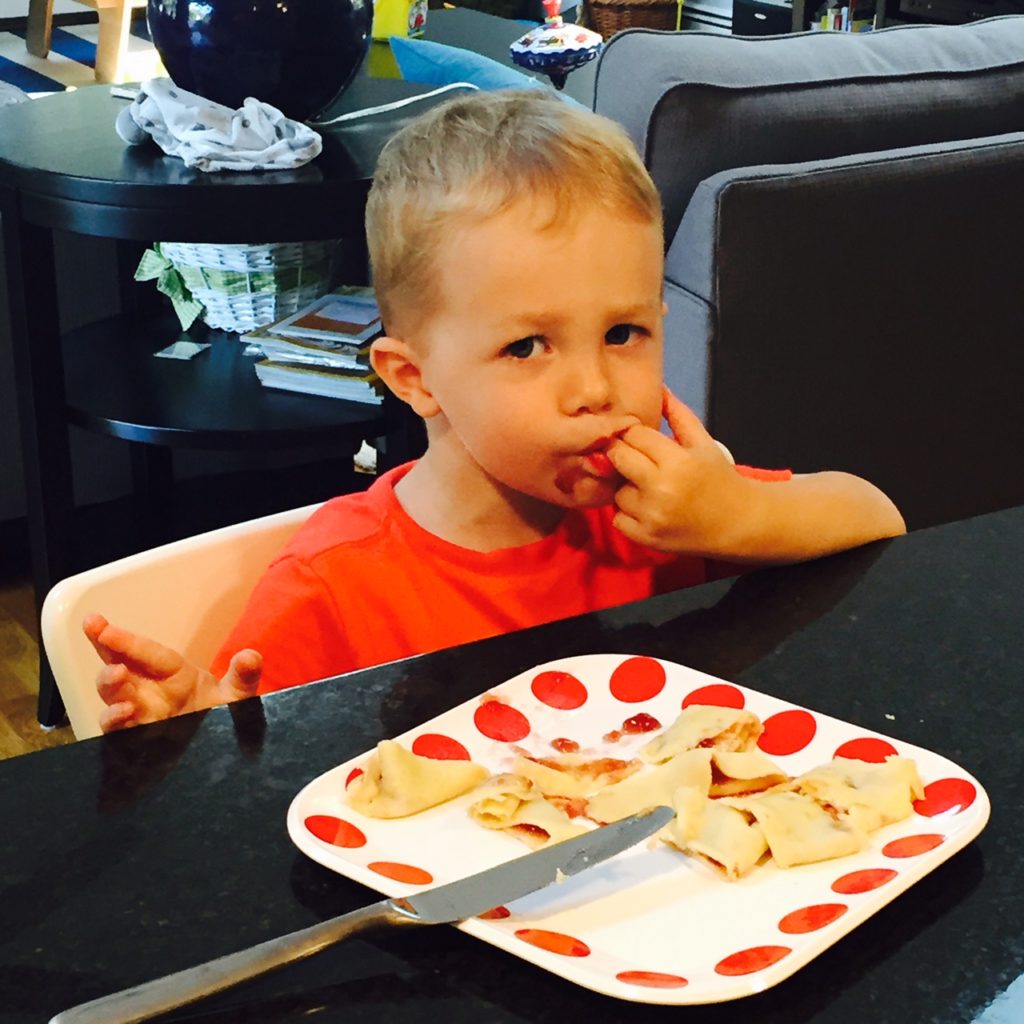 Lara liked Nutella and strawberries.