Hello and welcome to November! I'm a little partial to November, as it's also my birthday month and we get to celebrate Thanksgiving! Who doesn't love an excuse to eat massive amounts of comfort food and take a nap?? I'm hosting this year, so I'm looking for any and all recommendations for side dishes. Is there anything you and your family love and would like to share?  Please do so in the comments!
In the meantime, I've put together one of my favorite weeknight meals. It's no secret that I love fish, so we generally eat fish 2-3 nights a week. This one combines salmon with garlic, oil, and spices for a super flavorful dish. In combination with garlicky sautéed spinach and it's pretty much my favorite meal.  Here's how it came together…
Ingredients:
1 lb. salmon, cut into 3-4 filets
2 tbsp. olive oil
4 cloves garlic, minced
1 tbsp. Herbs d'Provence
1 tsp. salt
1/2 tsp. pepper
1 box fresh baby spinach
Directions:
Preheat the oven to 375 degrees.
Combine the olive oil, 3 cloves of minced garlic, herbs d'Provence, salt, and pepper in a small bowl and mix well. I use a zester to mince the garlic, it's super easy.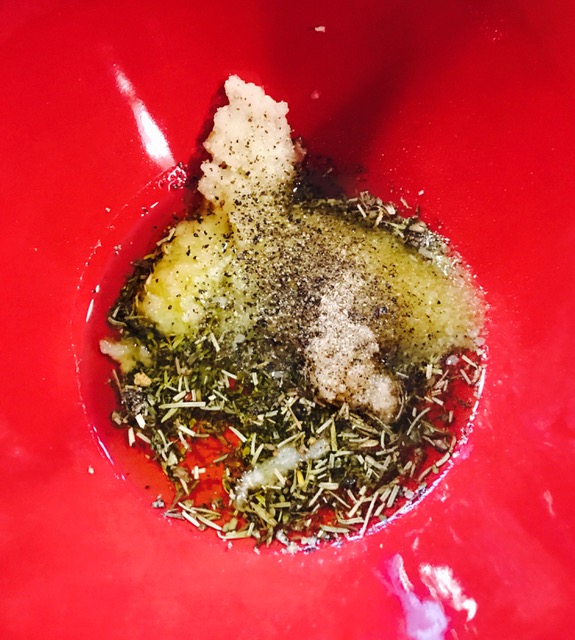 Cut the salmon into 3-4 filets and place on a cookie sheet lined with parchment paper.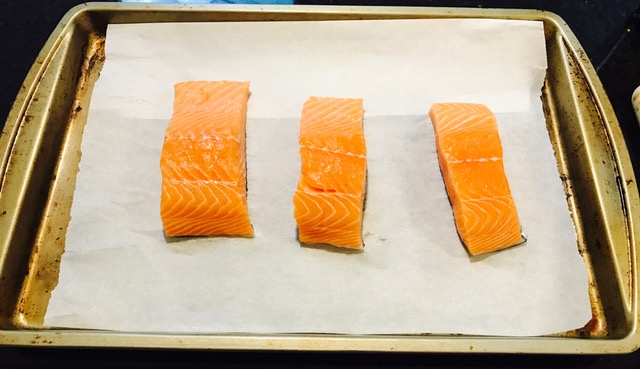 Generously spread the oil/garlic/spice mixture evenly over each filet.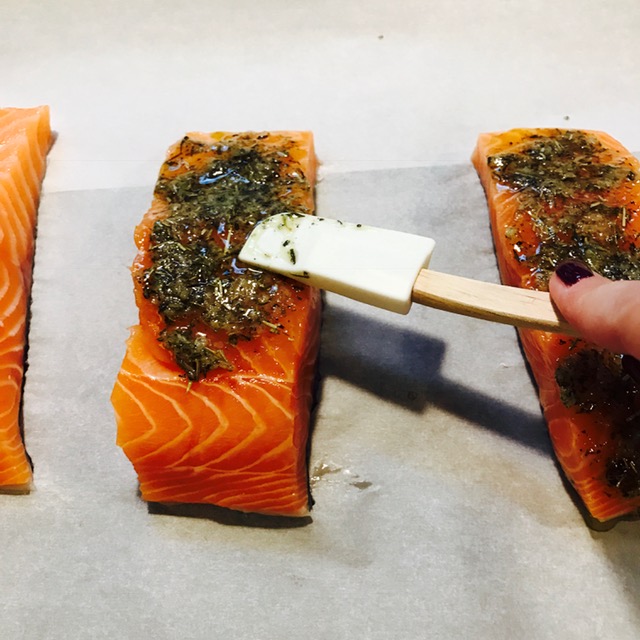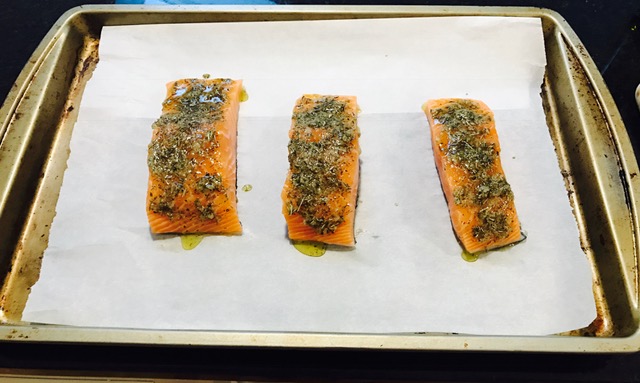 Place the salmon in the oven and bake for 20 minutes. Smaller pieces may cook more quickly.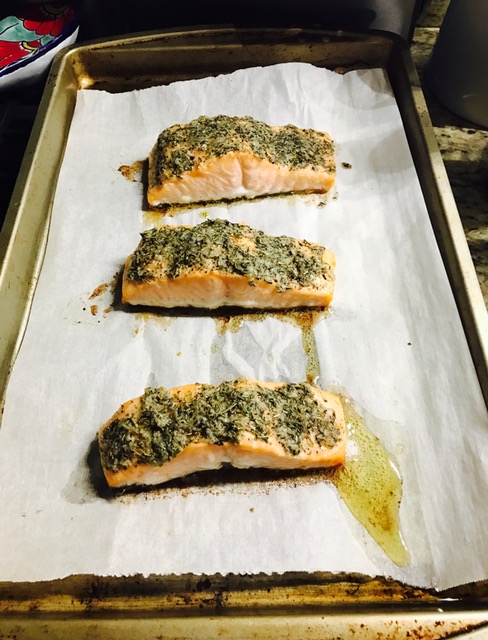 With about 5 minutes left for the salmon to bake, place the spinach in a sauté pan on medium low heat.  Once the first pieces have begun to wilt, add the last clove of minced garlic and a small pinch of salt.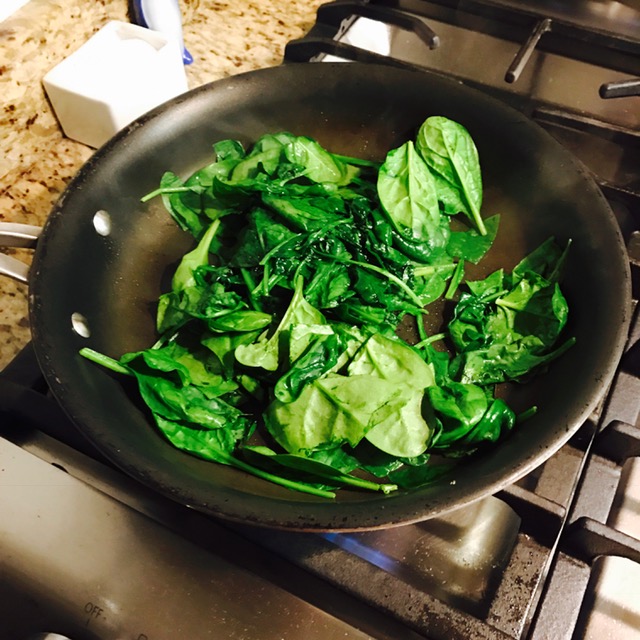 Serve with a nice glass of white wine and enjoy!