Whoohoo!! It's Friday! We're thrilled my friend Emily is coming into town for the weekend from South Carolina! Emily was my college roommate at NC State and is SO MUCH FUN. I'm excited that she'll finally get to meet Parker and just to have some quality girl time.  While we're off enjoying our time with her,  enjoy some things I'm loving this week: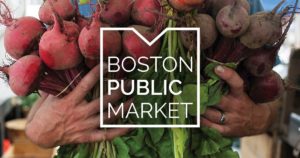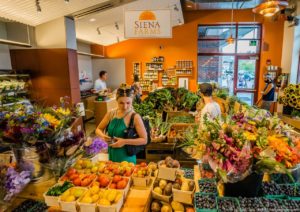 The Boston Public Market is a beautiful new addition to downtown Boston. Located conveniently near the North End, the Public Market is a year-round indoor market featuring all local products.  Fresh produce, meats, seafood, flowers, and other goods are just the tip of the iceberg.  The market also features many vendors selling lunchtime meals like Beantown Pastrami Company, Mother Juice, and Noodle Lab.  Although the market isn't cheap, it's a great stop for all the foodies out there!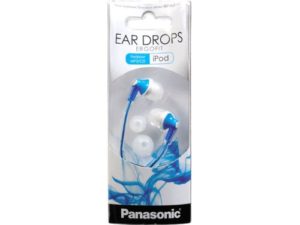 These Panasonic Ergo-fit earbuds are fantastic!  They stay in my small ears better than any earbuds I've ever used, even during high intensity exercise.  And the best part?  They are SUPER cheap.  So you can buy a $7 fresh pressed juice at the public market and not feel so guilty about it! 🙂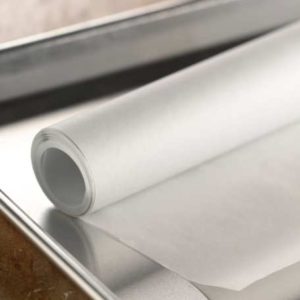 I learned about the miracle that is parchment paper in a cooking class.  It is now an oft-used and invaluable part of my kitchen.  I simply line a cookie sheet with parchment any time I'm roasting vegetables, meats, or baking cookies.  Clean-up is simple and you no longer need to deal with the sticky mess that is baked-on cooking spray!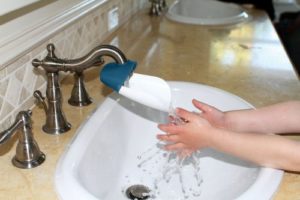 I discovered this faucet extender on another blog, Carrots 'N Cake.  Griffin loves being able to wash his hands and brush his teeth unassisted.  I'm not sure how long he's going to enjoy either of these activities, so I'm loving it while it lasts! The faucet extender easily attaches to your faucet and directs water flow closer to the edge of the sink.  I bought ours on Amazon and you can too-here.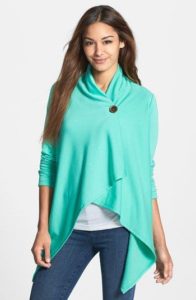 The Bobeau wrap is a fabulous sweater for any woman, but especially for those of us who are breastfeeding!  It comes in many colors and has one simple button closure.  The sweater can be purchased at Nordstrom (free shipping!) and I've even found it at Marshall's from time to time.  It comes in regular and petite sizes-great news for those of us who are vertically challenged.  This is a perfect sweater to wrap up in on those chilly spring nights!
What are you loving this week??
[powr-hit-counter id=b76a13a8_1463688810711]