Hello!  I apologize for not posting sooner, folks. Life with two busy boys tends to get in the way of well, pretty much everything these days! BUT-they do need to eat! Last Saturday we had a pretty sizable storm here and it was the perfect excuse to hunker down and cook. This roasted chicken recipe is adapted from Ina Garten's version found here. I've tweaked it a bit to add herbs and vegetables that we really like and that I had on hand. Here's what you'll need to get started:
Ingredients:
1 5-6 lb. roasting chicken, cleaned and patted dry
2 lemons, quartered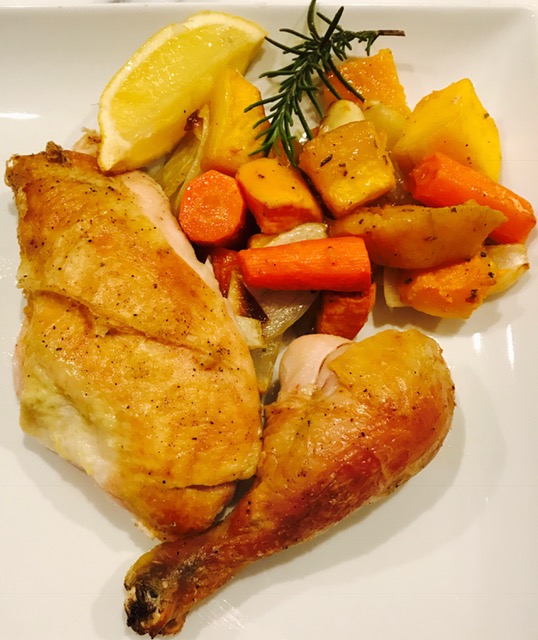 6 garlic cloves, sliced in half
1 bunch rosemary
kitchen twine
1 butternut squash, cut into 1/2 inch cubes
2 sweet potatoes, cut into 1/2 inch cubes
5 carrots, peeled and cut into 1 inch pieces
2 sweet onions, quartered
3 tbsp. olive oil
1 tbsp. salt
1 tsp pepper
Directions:
Preheat the oven to 425 degrees.
Remove the giblets from the cavity of the chicken. Clean well using cold water and dry well with paper towels, inside and out.
In a large roasting pan, place the chopped vegetables, 2 tbsp olive oil, half the salt, half the pepper, and some chopped rosemary. Mix well.
Cut up the lemons and garlic, tie the bunch of rosemary together with kitchen twine. (I forgot to photograph that part-sorry!)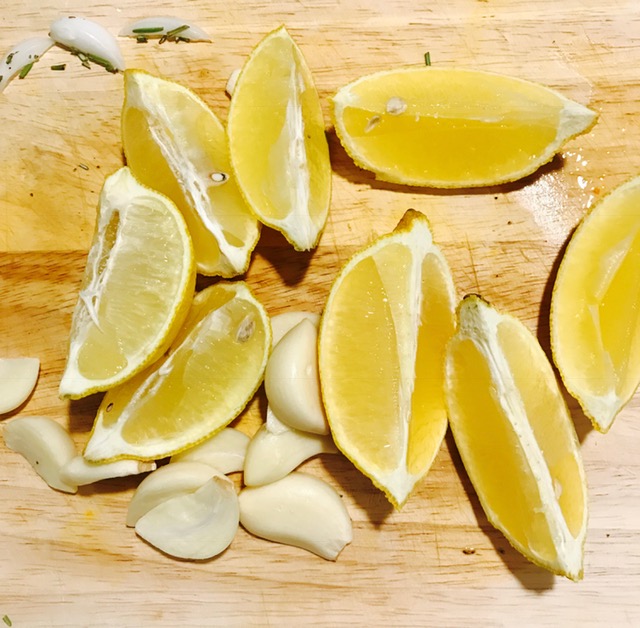 Place the chicken, breast side up, on the roasting rack over the vegetables. Fill the cavity of the chicken with the lemon, garlic, and rosemary. Truss the bird using kitchen twine, as seen in this video.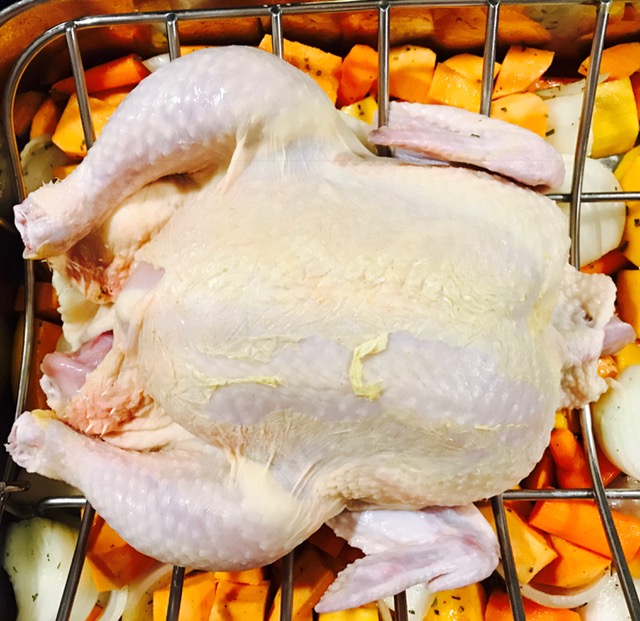 Using the remaining olive oil, salt, and pepper, coat the chicken evenly. Place the dish in the oven for 1.5-2 hours or until the juices run clear when you cut into the chicken.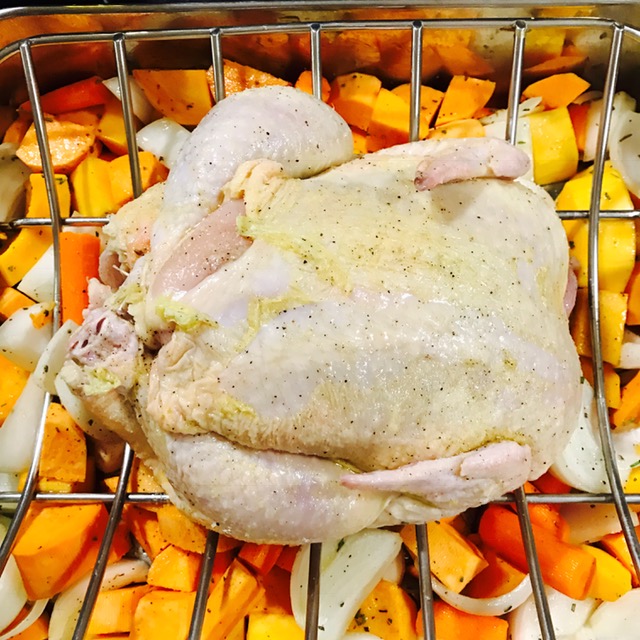 While I waited, I gave my son a bath and had a little too much fun with his hair. Snow days make me a little stir-crazy. 🙂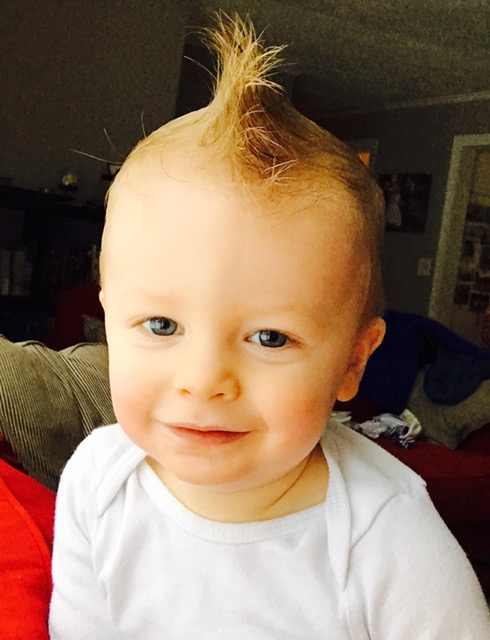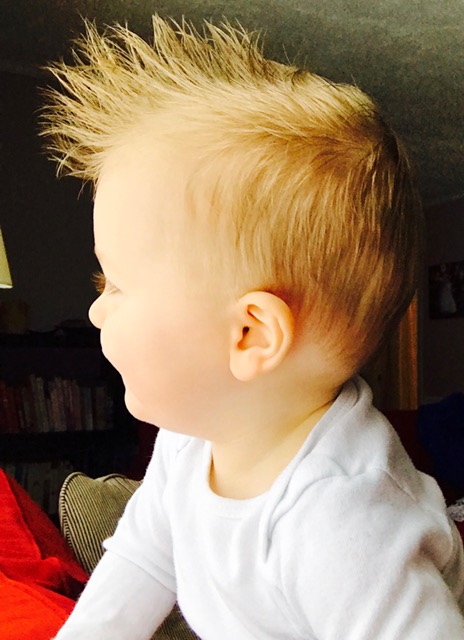 All the chicken to rest a bit before serving. Fill your plate with meat and veggies and enjoy!