Hello!
I arrived home last night from an amazing girl's weekend with my college roommate, Emily, in South Carolina. It was really nice to get away and spend time with my friend, her family, and more friends. It was perfect mix of activity and relaxation, eating salads and drinking wine. Here are some photos from my trip:
Chardonnay at the airport.  There is nothing like sitting down to a glass of wine, alone, at the airport!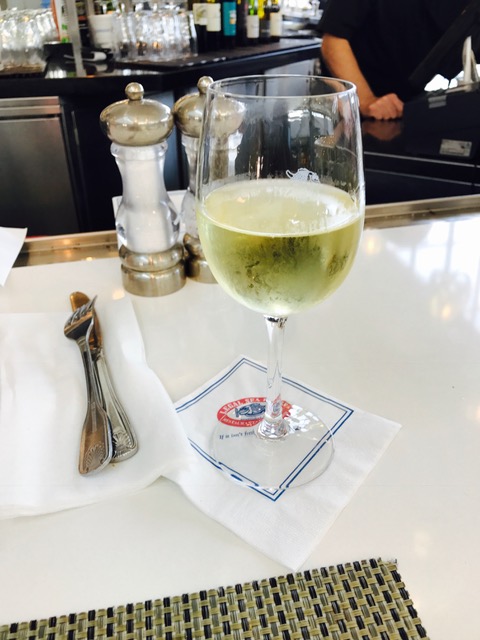 Garden salad with crabmeat…yum.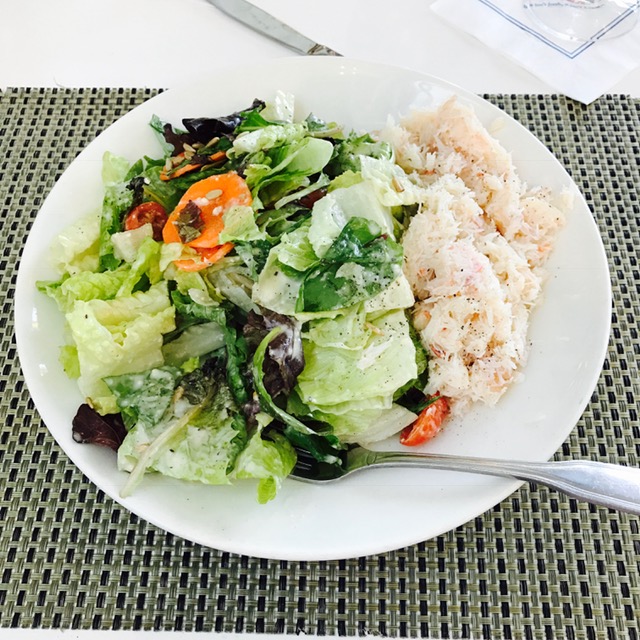 Emily and I took a 20 mile bike ride along the Swamp Rabbit Trail in Greenville County. It was a perfect Fall day and so nice to get outside and sweat a little.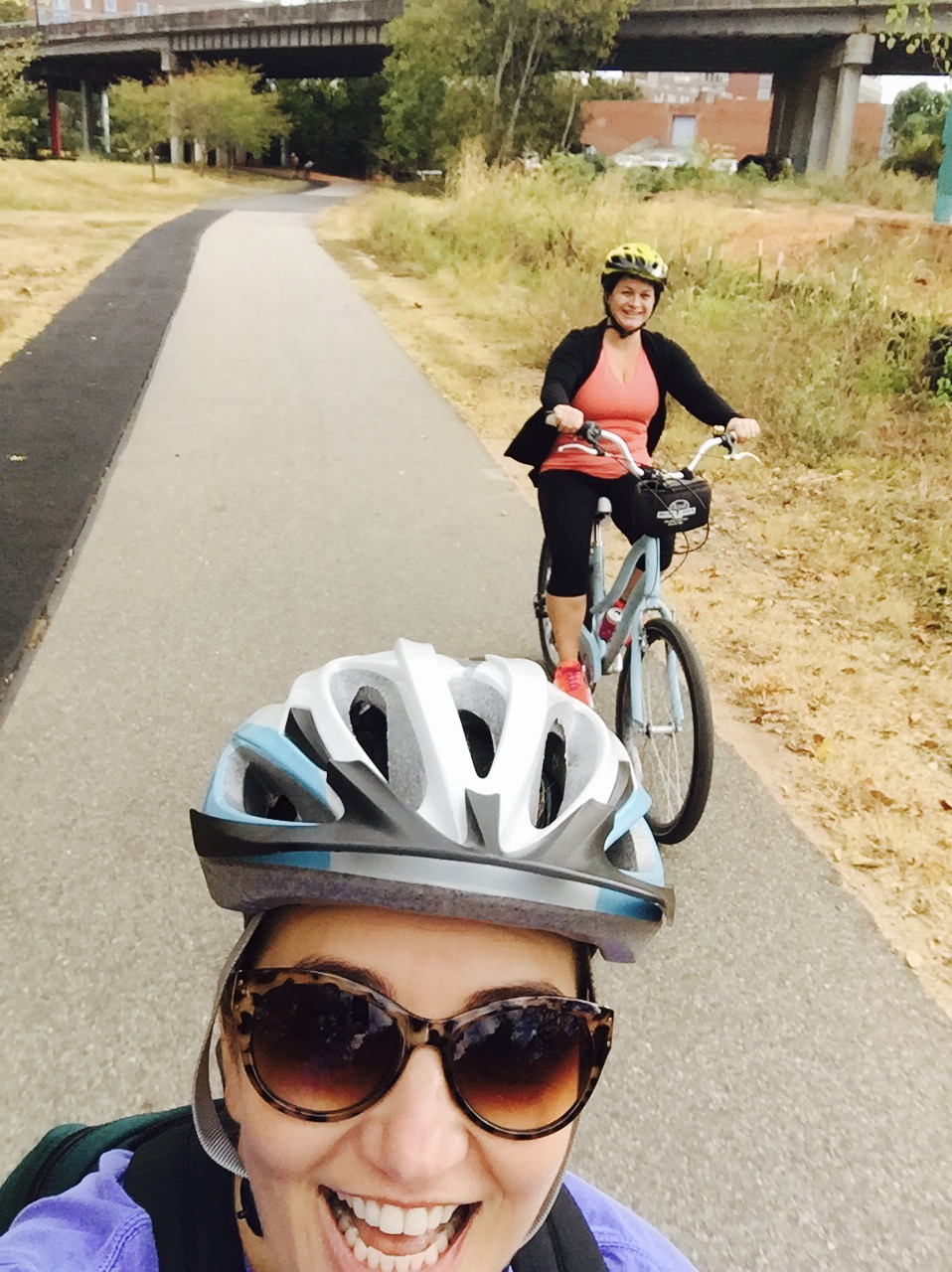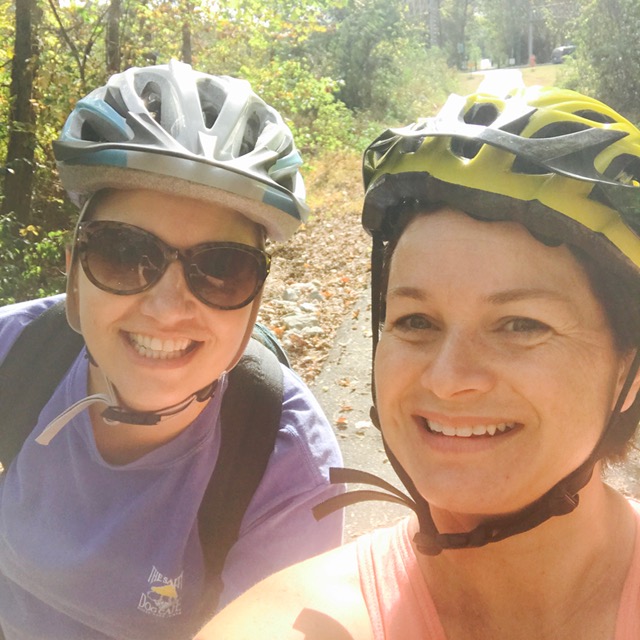 The trail took us by Furman University.  This the Belltower-isn't it beautiful?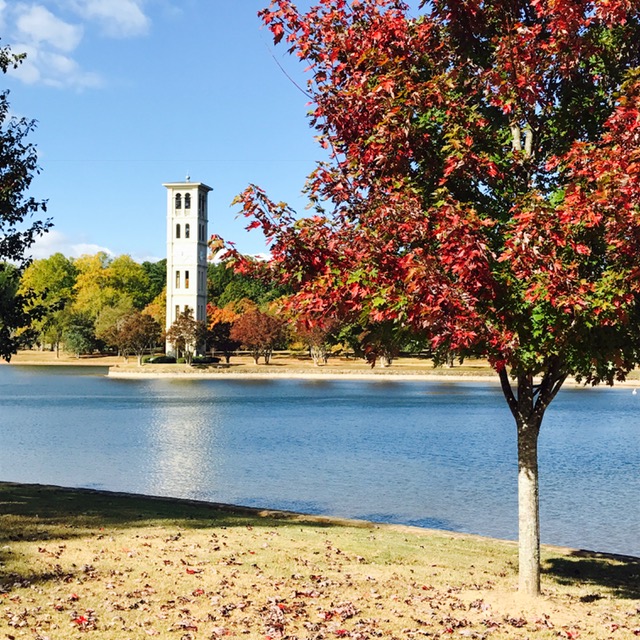 Spinach salads with goat cheese, cranberries, and apples.  I forgot to take a picture of the pizza, breadsticks, and beer-whoops?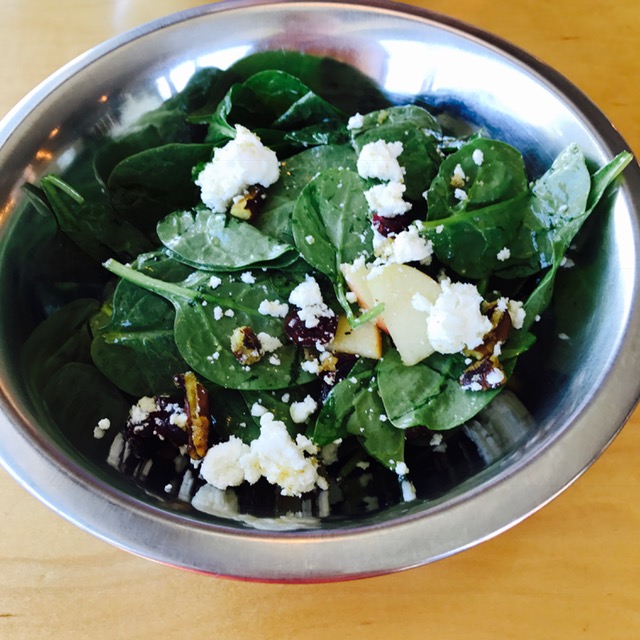 Taking a rest in Travelers Rest-it's only fair.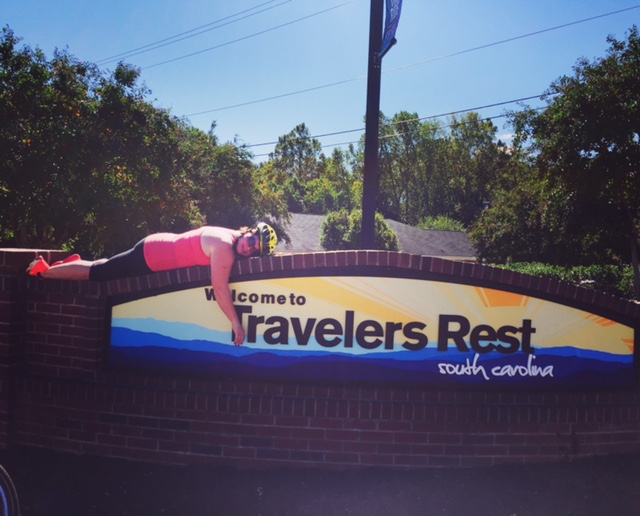 After our bike ride, we got massages at Urban Nirvana Woodruff Rd. If you live in the area-GO. And ask for Hannah, you won't regret it. When you're done, check out the hilarious tea towel collection in the lobby. This was one of the more appropriate ones…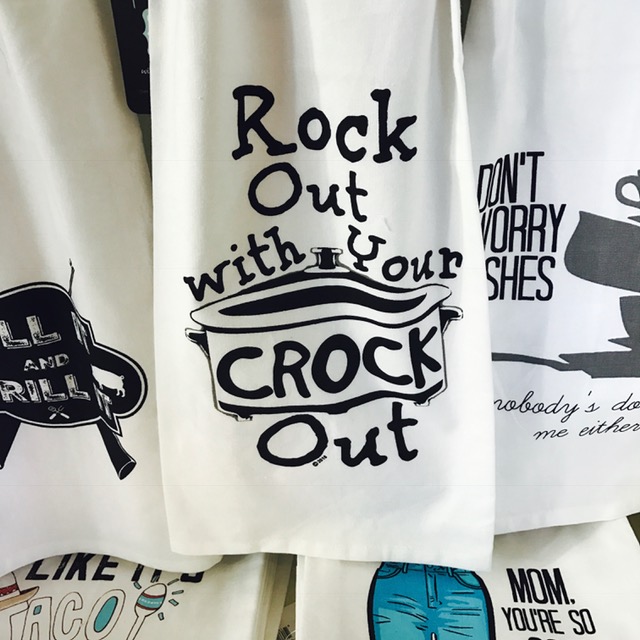 Friday night was drinks at Aloft and dinner at Soby's with our friends Karen and Carley. Unfortunately, I forgot to get a picture of the four of us together.  We must've been having too much fun! 😉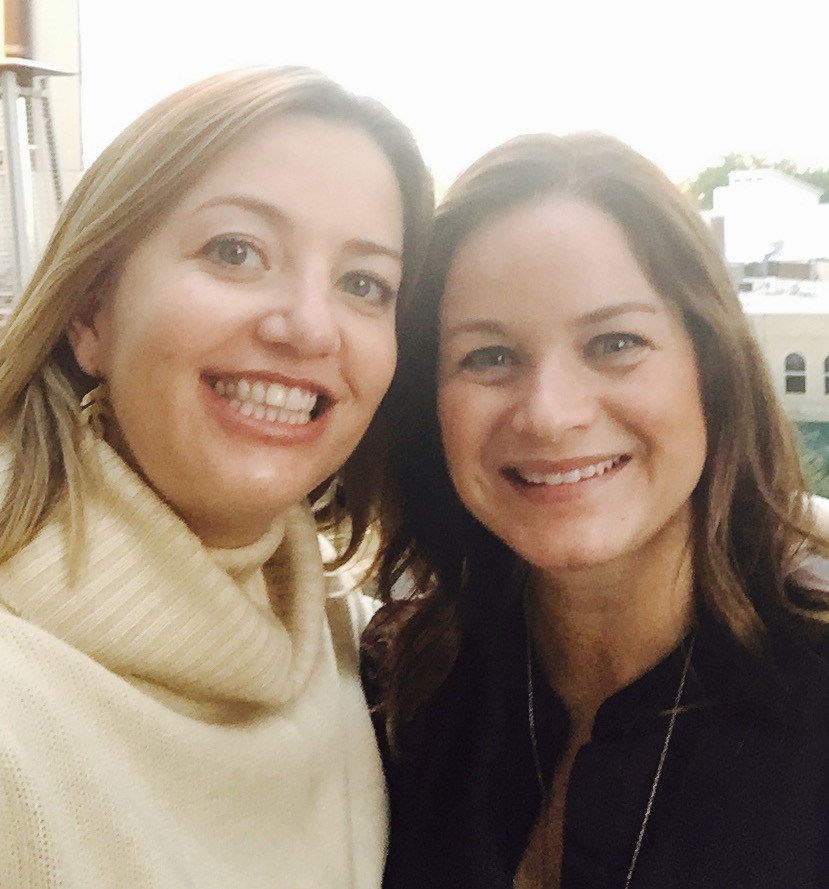 We were invited to a beautiful brunch at Emily's mom's house…here is Ms. Pam sporting a shirt from my favorite show, A Chef's Life! She made cranberry juice ice cubes with berries inside…such a hit! Her cheese grits, cinnamon apple french toast, biscuits, and bacon weren't so terrible either. Thank you so much!!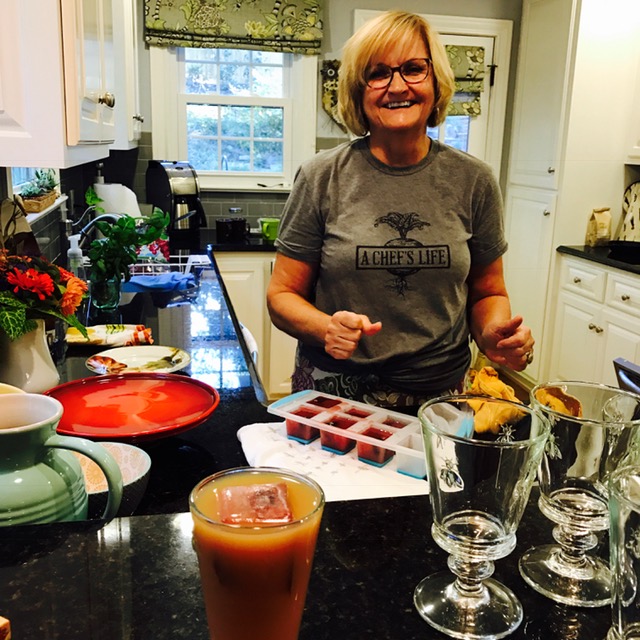 Ms. Pam's beautiful table. Who knew Bibb lettuce would look so gorgeous as a centerpiece? LOVE it.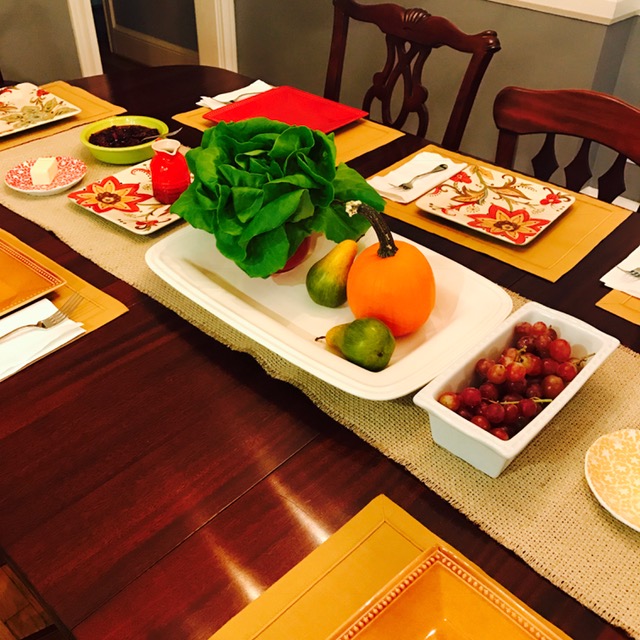 Before I left on my trip, I prepped the easiest slow-cooker meal I've ever made, sausage, peppers, & onions. Here's the recipe:
Ingredients: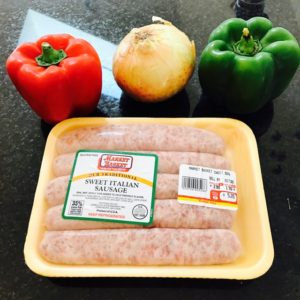 2 lbs. sausage links ( sweet or spicy)
2 bell peppers, I used one red and one green
1 large onion
1 tbsp. salt
1 tsp. pepper
Directions:
Slice the peppers and onions and place in the slow cooker.  Sprinkle salt and pepper over the vegetables.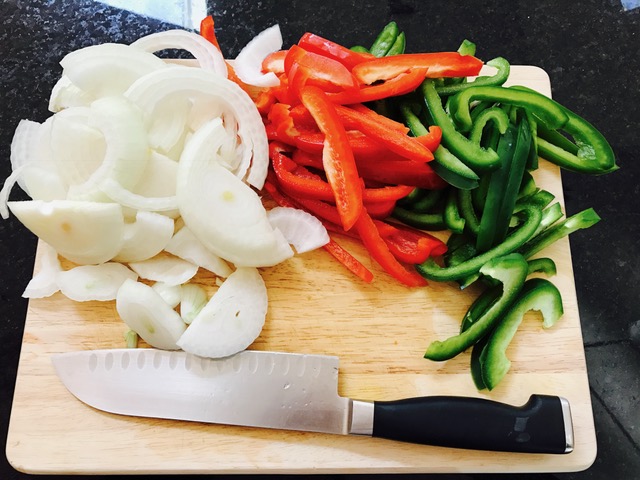 While you chop the veggies, sear the sausages in a skillet over medium heat.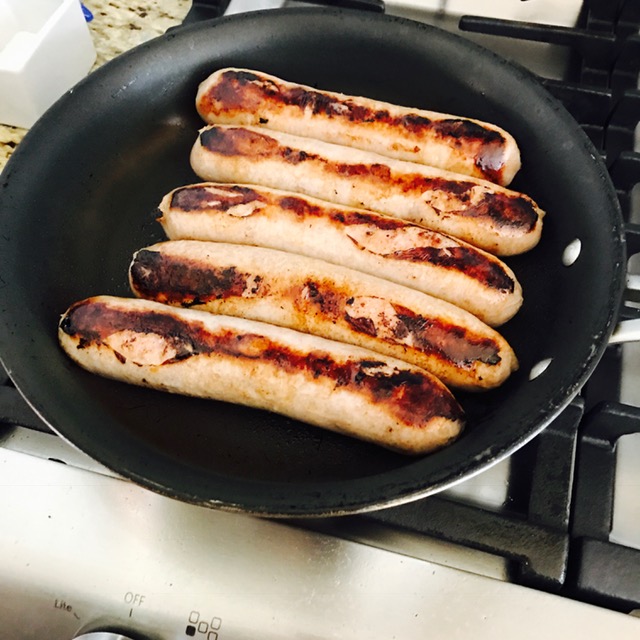 After the sausage has been browned on all sides, remove and slice into chunks. The sausage will not be cooked through entirely, this is okay.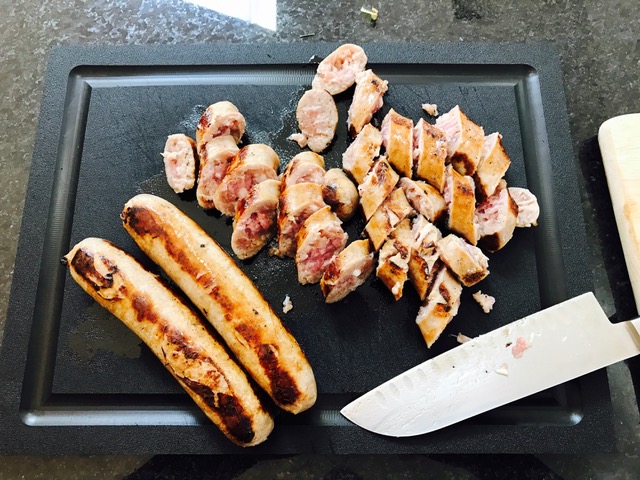 Add the sausage to the slow cooker, cover, and cook on high for 4 hours or low for 6 hours.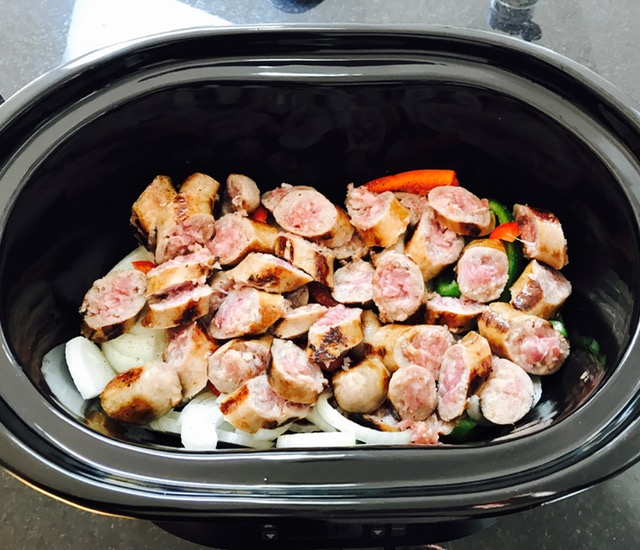 This can be eaten alone, stirred in marinara over pasta, or on a bulkie roll. You could also add it to homefries and serve with eggs for a filling breakfast. However you make it, enjoy!