Hey Everyone!
I hope everyone had a wonderful Thanksgiving! I hosted this year and it was a wonderful afternoon. Griffin and Parker were thrilled to be surrounded by their cousins, aunts, uncles, and grandparents. I didn't take any pictures, which I suppose is a great sign that fun was had by all!
I know it's the Monday after Thanksgiving and we're surrounded by all things Christmas, but I'm not quite ready to give up the flavors of Fall just yet! This salad is perfect for a lighter meal or side dish. It's something I make often and gets eaten by toddlers and adults alike! Add whatever fruits and veggies you like, these just work well for us.  Here's how it came together:
Ingredients:
1 cup butternut squash, diced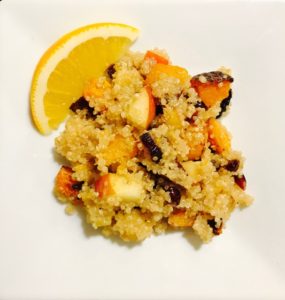 2 tbsp olive oil, divided
1 tbsp salt, divided
1 tsp pepper, divided
1 14 oz can chicken broth
1 cup uncooked quinoa, rinsed well
1/4 cup dried cranberries
1 apple, diced
the zest and juice of one orange
Directions:
Preheat the oven to 400 degrees. Mix the diced butternut squash with half of the olive oil, half of the salt, and half of the pepper. Spread evenly on a cookie sheet lined with parchment paper bake for 35-40 minutes.
While the squash is roasting, place the chicken stock and quinoa in a small pot over high heat. Once it has begun to boil, reduce the heat to low and allow the quinoa to absorb the liquid.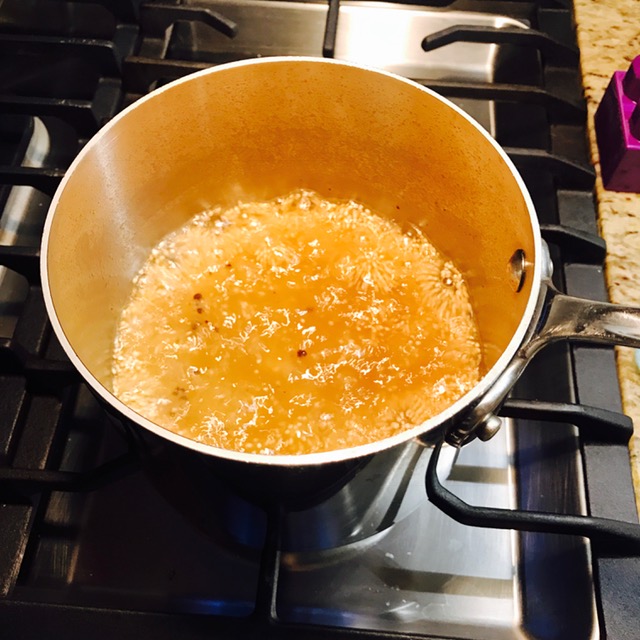 While the quinoa cooks, mix the zest and juice of the orange, the remaining olive oil, salt, and pepper in a bowl and mix well.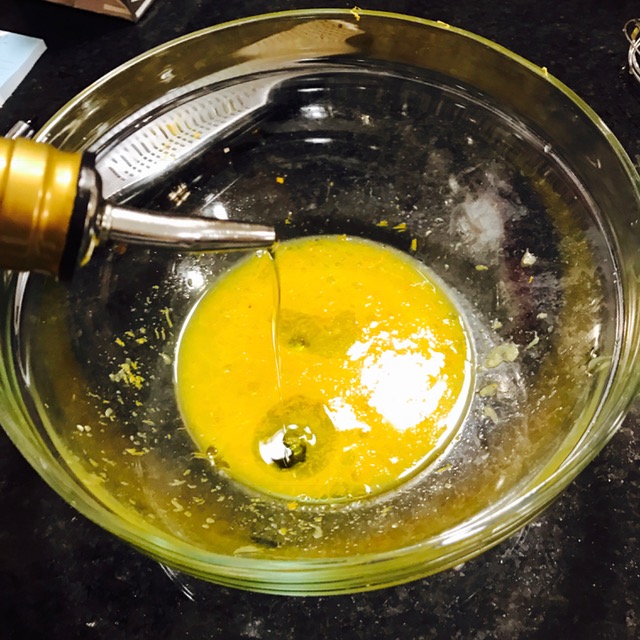 Just before all the liquid has been absorbed, add the dried cranberries to the quinoa so they can plump up a bit in the covered pot.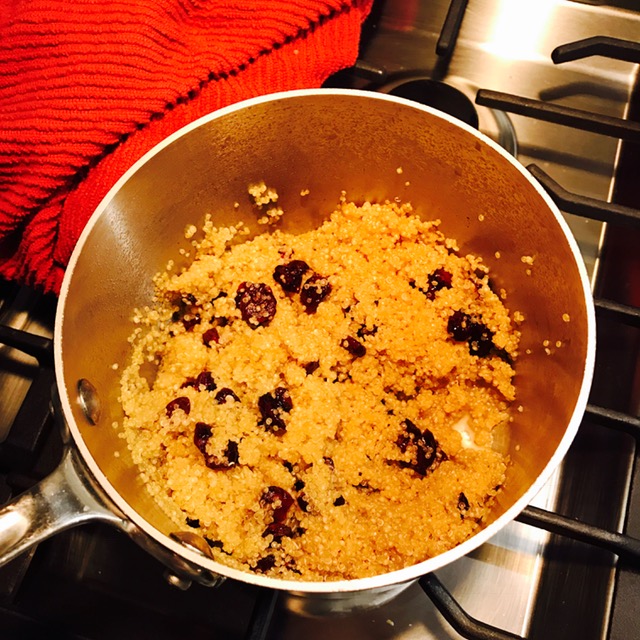 Add the diced apple to the orange vinaigrette and coat well.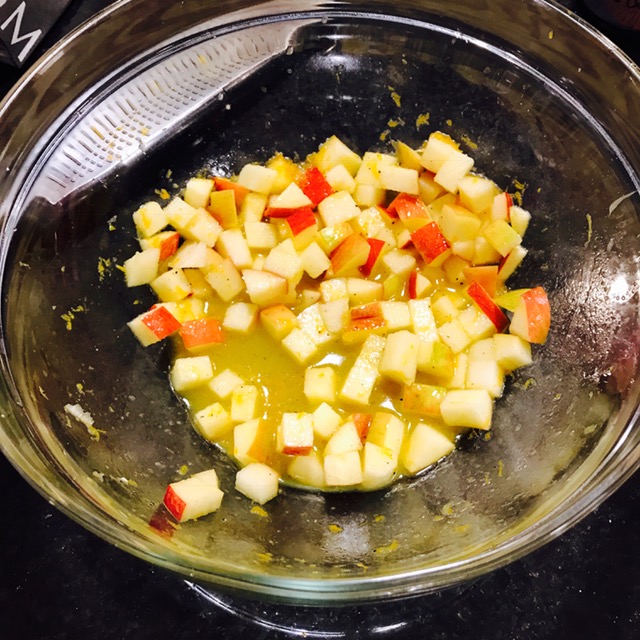 Add the quinoa to the bowl and mix well. You're in the home stretch!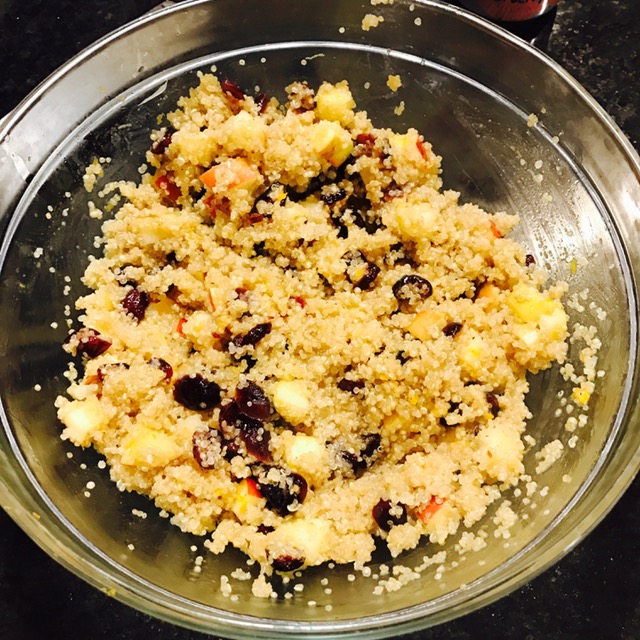 Once the squash has finished roasting, add it to the quinoa mixture and toss well. This salad can be served warm, room temperature, or chilled. Enjoy!