After a long hot summer, the chilly days of Autumn have finally set in. I love Fall weather in New England-the leaves changing, the nip in the air, the cozy sweaters, and of course the amazing comforting meals! The days of bright tomatoes, sweet corn, and plump blueberries have passed and we welcome beautiful squash, starchy potatoes, and crisp apples. Today's recipe is one I'd never tried before and it was a big success. Fresh fish comes together with bacon, onions, fennel, potatoes and thyme in a creamy warm broth. It's delicious! Here's the recipe:
Ingredients:
1/2 lb. bacon, diced
5 medium potatoes, diced
1 bulb fennel, diced
1 onion, diced
1 cup white wine
3 lbs. white fish-I used haddock and cod
2 tbsp. thyme
3 bay leaves
1 tbsp. olive oil
3 tbsp. salt
1 tbsp. pepper
5 cups fish stock (Whole Foods has a tasty stock in the freezer section)
1 pint heavy cream
Directions:
First, dice the potatoes, toss with olive oil, 1 tbsp. salt, half the pepper and the thyme.  Bake at 400 degrees, spread evenly on a parchment paper-lined cookie sheet, for 45 minutes.
While the potatoes cook, dice the fennel and onion.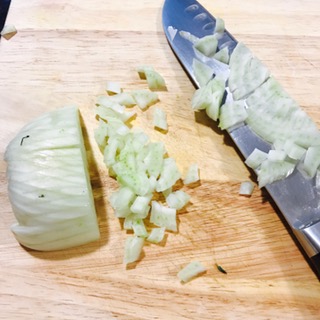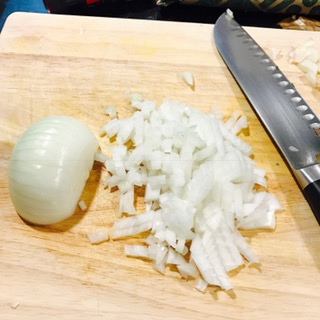 In a large, heavy-bottomed pot, saute' the bacon on medium heat.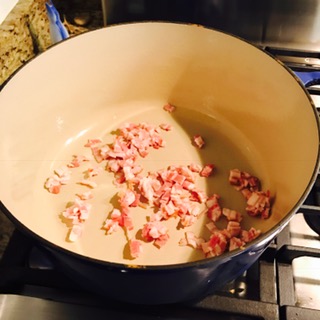 Transfer the bacon to a paper towel-lined plate or dish.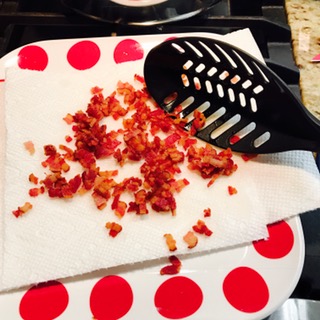 Add the onion and fennel and the remaining salt and pepper to the pot and saute' on medium heat. Once the onion and fennel have become translucent, about 8-10 minutes, raise the heat to high and add the white wine and bay leaves. Using a wooden spoon or spatula, scrape up the dark bits from the bottom of the pan. These bits have tons of flavor and add a depth to the soup. Also-if you don't want to use wine, you can always substitute it with one cup of stock.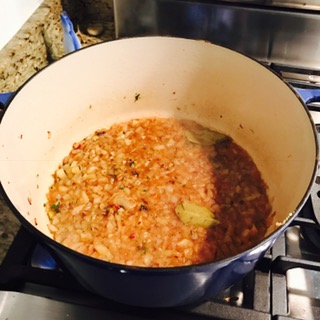 Add the (thawed) fish stock to the pot and bring to a boil. Once the potatoes are finished roasting, add them to the pot with the heavy cream.  I generally leave the broth on simmer until I'm ready to serve.  At that point, I bring the broth to a boil and add the diced fish.  The fish doesn't take long to cook-only about 5-7 minutes. Don't forget to remove the bay leaves before serving!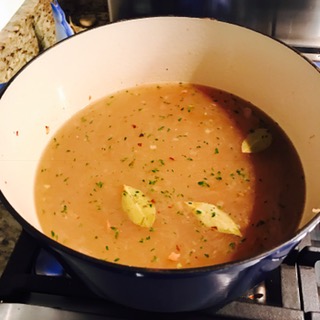 The family patiently waiting for their Sunday night meal…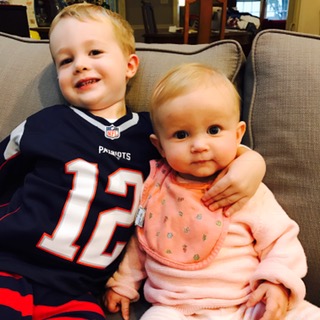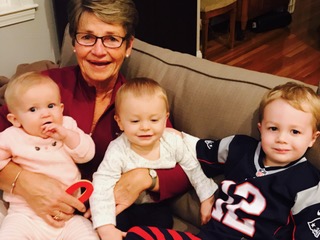 Serve hot with a sprinkle of chives or parsley and a loaf of crusty bread. Enjoy!