We had a fun little Sunday over here.  It was a gorgeous day, so we took advantage and headed into Boston to walk along the Esplanade.  As we arrived, we saw that a handful of local high school jazz bands were playing at the hat shell!  So cool!   We decided to relax and enjoy the moment.  The boys loved it and the bands sounded incredible!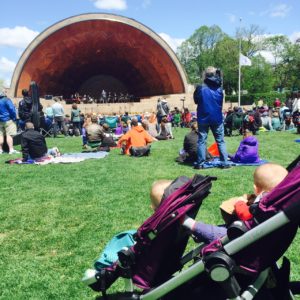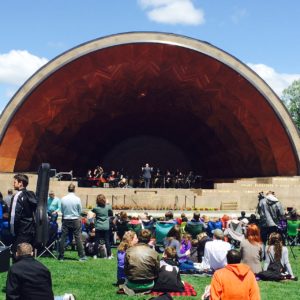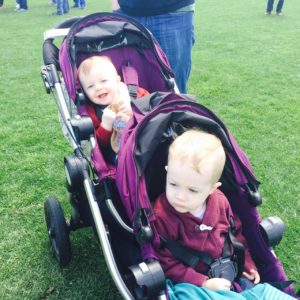 Griffin's very into the music and Parker's hamming it up!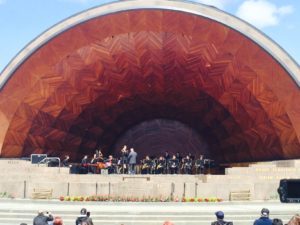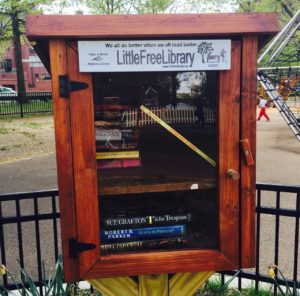 Have you seen these?  You can borrow and donate books in these cute little boxes.  I love our city!
When we got home, I decided to make a batch of my favorite salsa.  This is a great dish to make on a Sunday because we enjoy it all week-as a snack, as a topping for fish or chicken, and it's a great small dish to bring to a get-together.  My friend Terria introduced me to this salsa years ago and I've been making it religiously ever since. It helps that I really enjoy chopping vegetables, because it calls for A LOT of chopping! This is the basic recipe, but I've added jalapeños, black beans, corn, and avocado at different times to mix it up a bit.  It calls for cilantro, which some people really don't like, so you could always substitute fresh parsely or basil as well.  This makes a large batch, but believe me-it goes quickly! Here's the recipe:
Ingredients: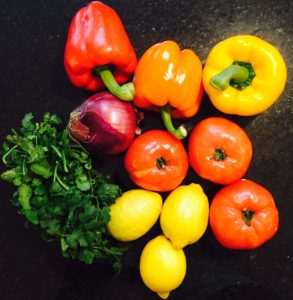 3 large tomatoes, diced
1 red, 1 orange, & 1 yellow bell pepper, diced
1 small red onion, diced
the juice of 3-4 lemons
1 bunch of cilantro, diced
1 tbsp salt
1 tsp pepper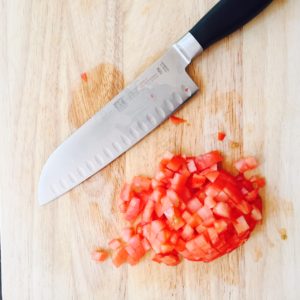 I dice the veggies as small as possible.  I've also tried making this in the food processor, but find the crunch that hand chopping provides to be ideal.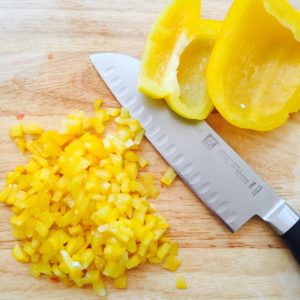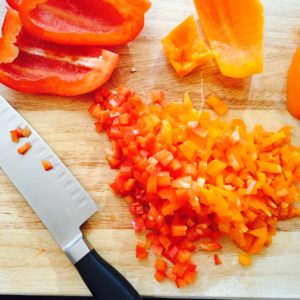 I forgot to take pictures of the chopping of the final ingredients-but once they're all chopped up, add the lemon juice, salt, & pepper and toss.  This salsa tastes especially great after a day or two, so all the flavors have time to mingle.  Serve with tortilla chips & enjoy!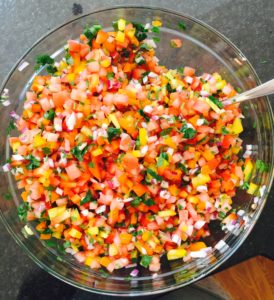 [powr-hit-counter id=566f2b46_1463398465898]