Hello!
Coming at you with a quick, protein and nutrient-dense recipe today, meatloaf! Meatloaf gets such a bad rap, but it's just like eating a burger without the bun, amiright?  I've always loved meatloaf but have found it takes FOREVER to prepare and even longer to bake. This recipe took inspiration from a meatloaf by Julie over at PBFingers and was a crowd pleaser in our house! Use whatever veggies you have on hand and skip the loaf pan! You'll be glad you did when it's time to do the dishes. 🙂
Here's how it came together: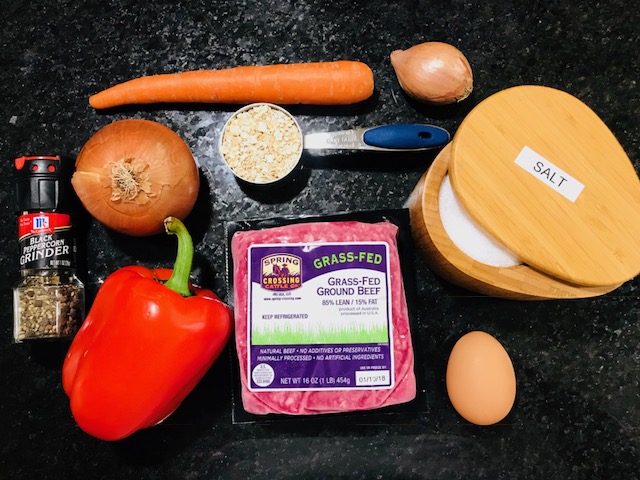 Ingredients:
1 lb. ground beef
1 small onion, diced
1 shallot, diced
1 red bell pepper, diced
1 carrot, diced
1/4 c oats
1 egg
1 tbsp salt
1 tsp pepper
Directions:
Preheat your oven to 375 degrees.
Dice the vegetables and saute on medium low heat until the onions become translucent, about 6-8 minutes.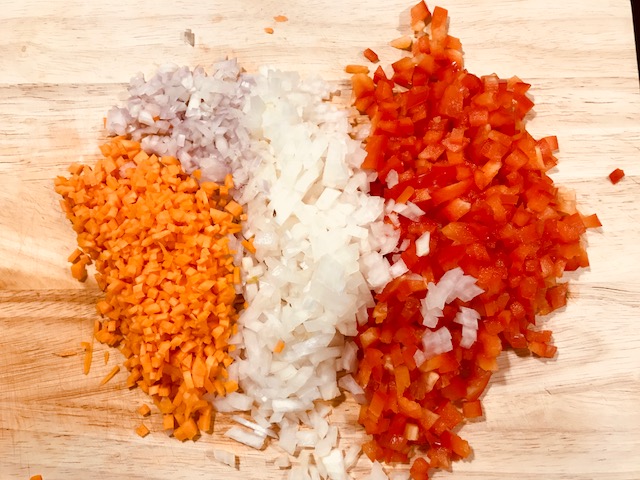 Add cooked veggies to a large mixing bowl with all other ingredients.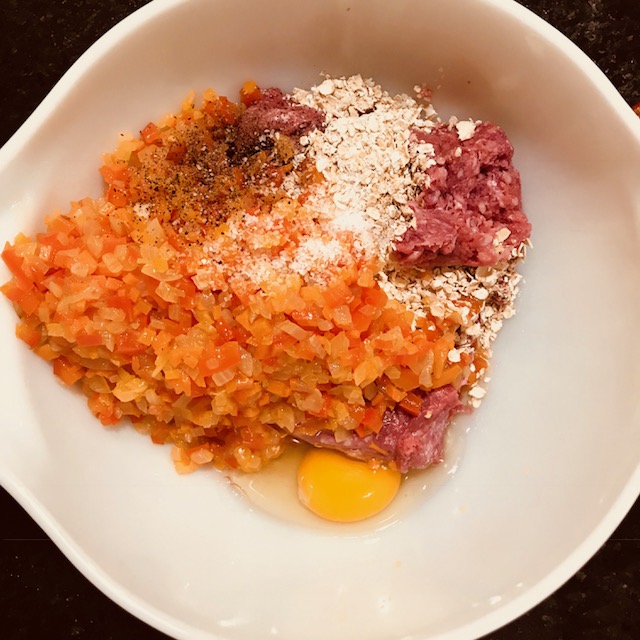 Using clean hands, mix ingredients together until everything is well incorporated. Place on a baking sheet lined with parchment paper and shape it into a loaf.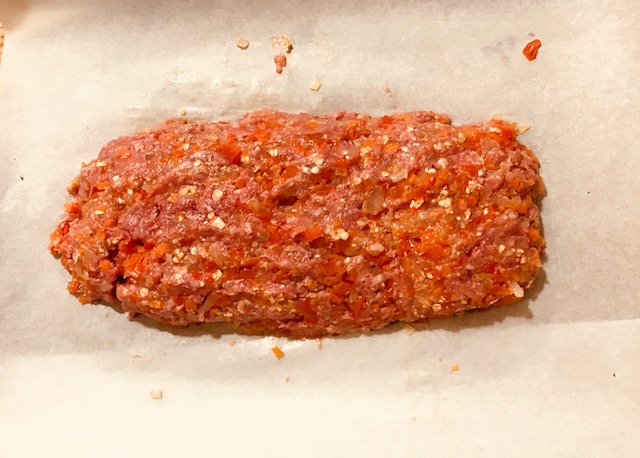 Bake for 40-45 minutes or until it has cooked through. Move to a cutting board and allow the meatloaf to rest for 10 minutes.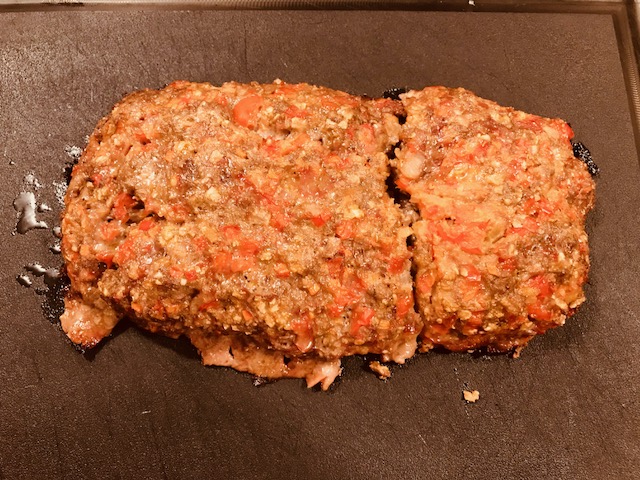 Serve with your favorite veggies and condiments of choice. We opted for Brussels Sprouts and ketchup, but anything will do!  Enjoy!