Guys, do I have a recipe for you! It is the easiest soup I've ever made and SO, SO tasty. Coconut carrot soup is smooth and sweet, with just a hint of coconut flavor. Now that January is here, soup making is in full-swing in our house. I've made two large pots in three days! Here is the recipe, adapted from Bon Appetit:
Ingredients:
1/4 cup unsalted butter (1/2 stick)
1 lb. carrots, peeled and diced
1 medium sweet onion, peeled and diced
2 cups chicken stock
1 13.5 oz. can unsweetened coconut milk
1 tbsp salt
1 tsp freshly ground pepper
2 tbsp. Thai style chili sauce (optional)
Cilantro (optional, for serving)
Directions:
Peel and chop the carrots and onion. Add to a medium-sized heavy bottomed pot with the butter. Saute' the veggies and butter over medium heat for about 15-20 minutes. You want them to cook down, but not get too crispy.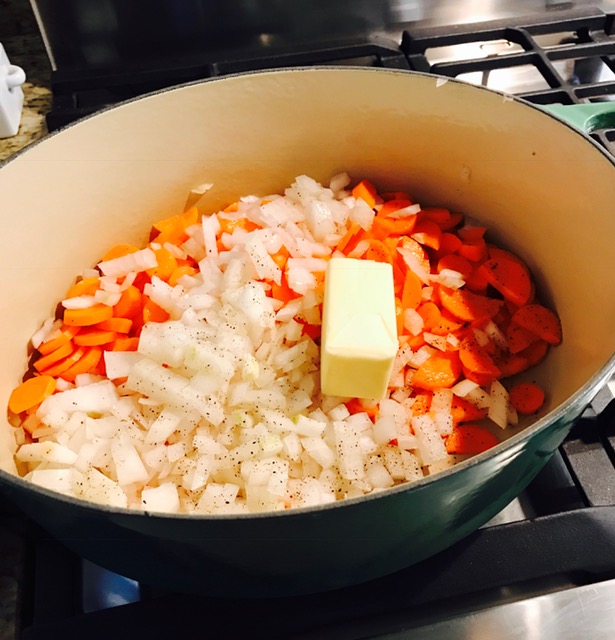 Next, add the chicken stock and coconut milk to the veggies. Or have your sous chef do it for you. 😉 Bring the soup to a boil and then reduce to simmer for 45 minutes. The soup will reduce a bit and the veggies will soften fully.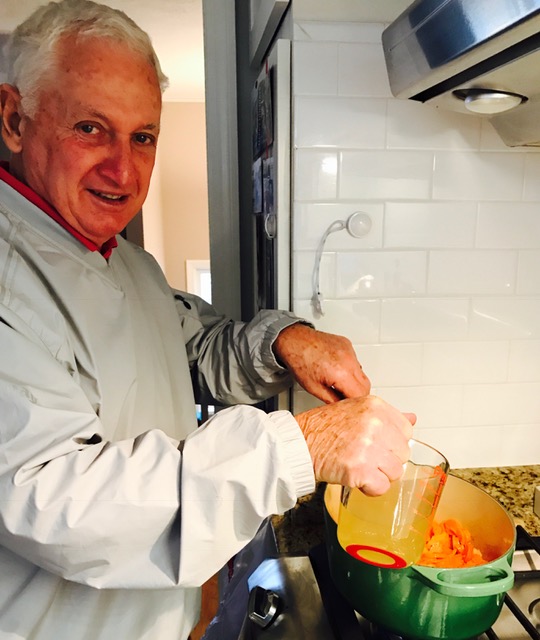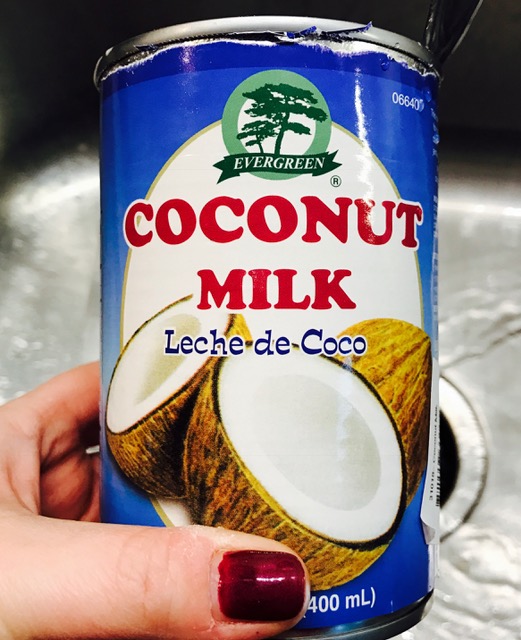 Using an immersion blender, puree the soup completely. If you don't have an immersion blender, a regular blender or food processor would work fine.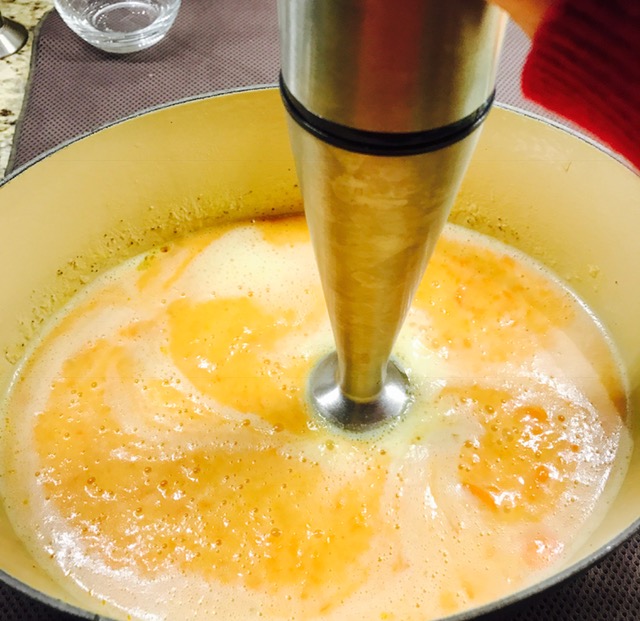 Add a drizzle of olive oil and a squeeze of fresh lemon juice (chili sauce and cilantro can be added here too) and serve warm. This soup tastes great the next day as well. Enjoy!