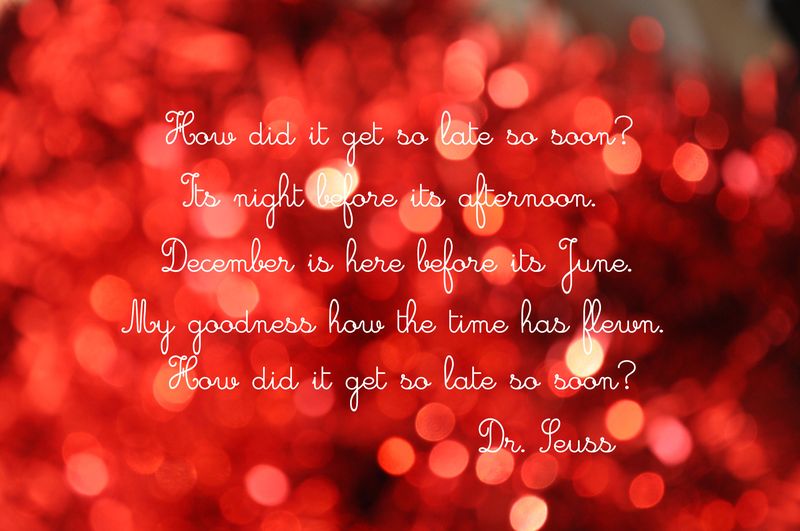 How did it get to be late so soon?
December was a full and difficult month for us. After a long illness, my mother-in-law, Caye, passed away peacefully at home on the 15th. Steve and his three siblings had been caring for their mom for the past four years through a difficult illness. Their steadfast love and devotion to her was inspiring. It's strange though; we knew this day would come, yet I felt entirely unprepared when she left us.
She was such a special person. She loved her children and grandchildren deeply and would have done anything for any one of them. She took in foster children and had many "favorite" nieces and nephews. How lucky we were to have been loved by her! You are so missed, Oma.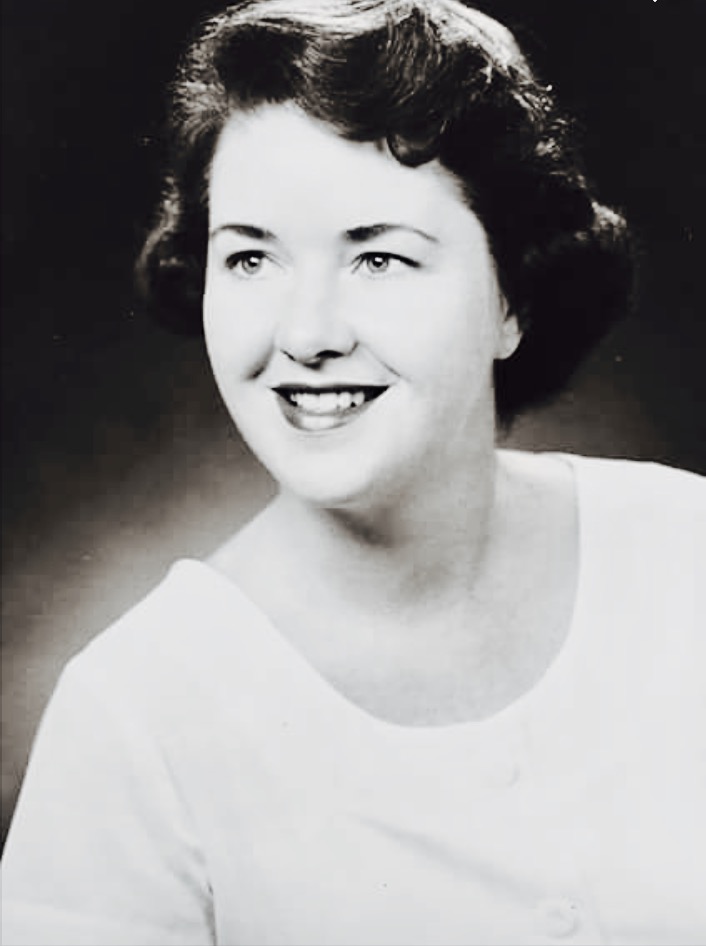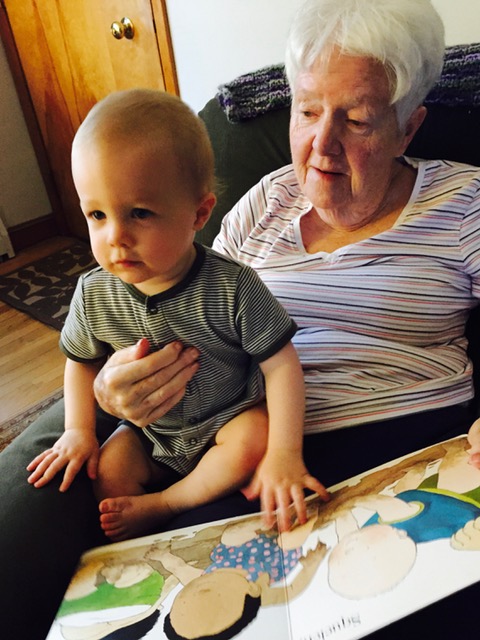 Oma reading with Griffin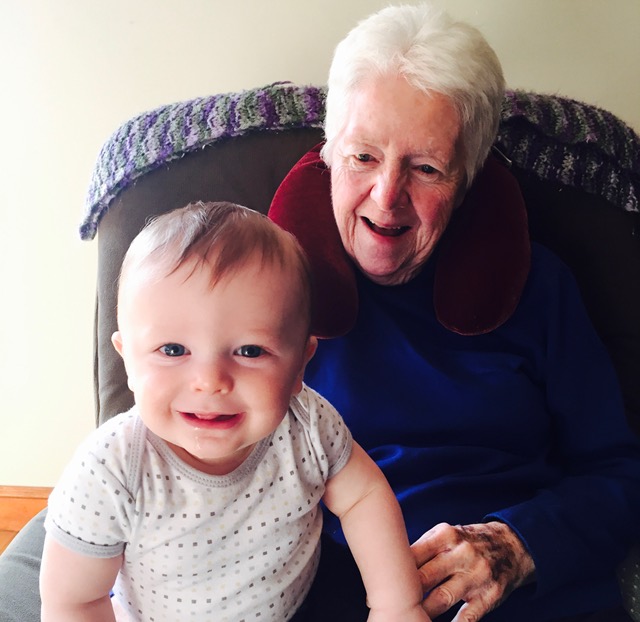 Oma and Parker
Although we suffered a big loss, many good things came out of December. We were surrounded by love. Aunts, Uncles, cousins, nieces, nephews and friends gathered on numerous occasions to celebrate Oma, the holidays, and the impending New Year. Oma's services were just before Christmas and it felt nice to share stories, to laugh, to cry, and to just be with everyone who loved her so much. We were also gifted with meals, cards, flowers and so many hugs from friends and neighbors. It felt so wonderful to be loved and supported by those around us. A heartfelt thank-you to those who are reading!!
We tried to keep things as normal as possible for the boys in the days leading up to Christmas. As Griffin told me one morning , "Don't be sad, Mama. Santa is still coming." And he was right. Here are some things we did to keep life as "normal" as possible:
-haircuts for the boys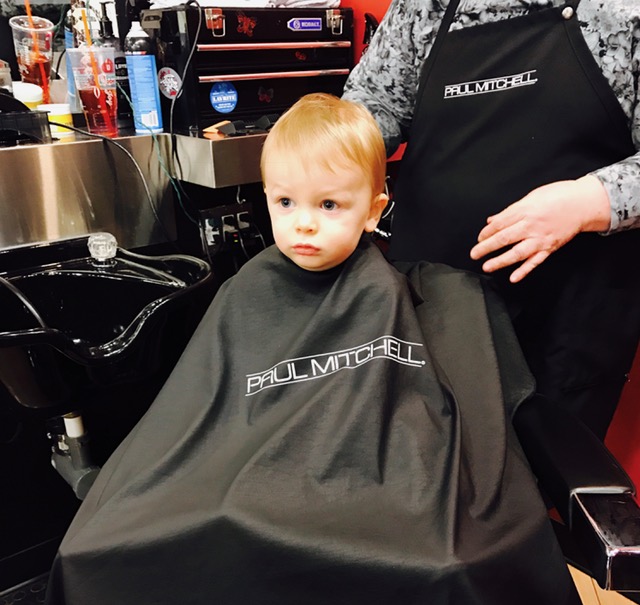 -decorating a gingerbread house with cousin Caytie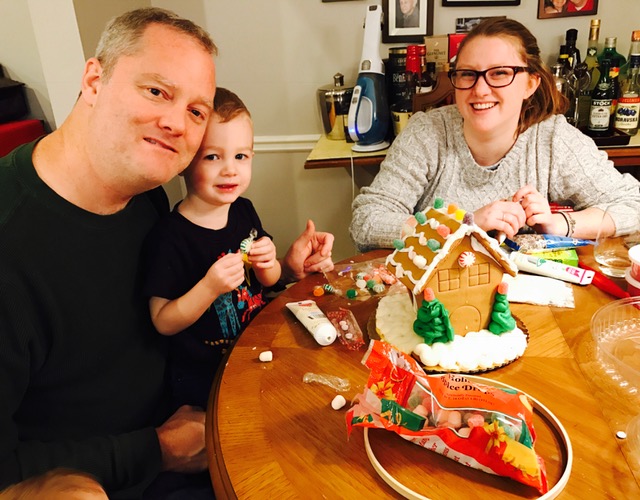 -a fun day with Elise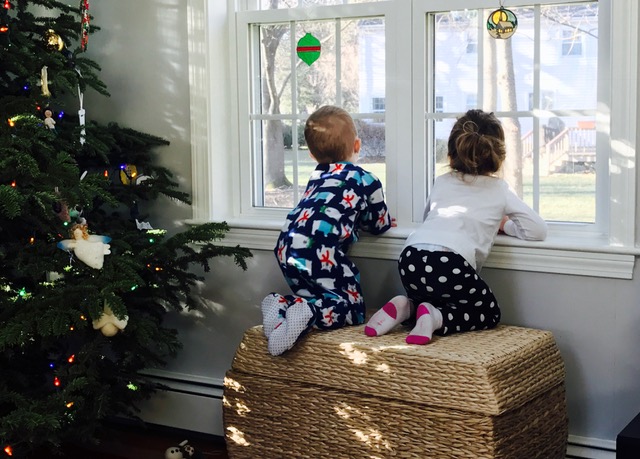 We spent Christmas Eve with my family in New Hampshire. Here are a few photos of our day with my parents, sisters, brothers-in-law, nieces, nephews, and Bob and Ann, our dear family friends.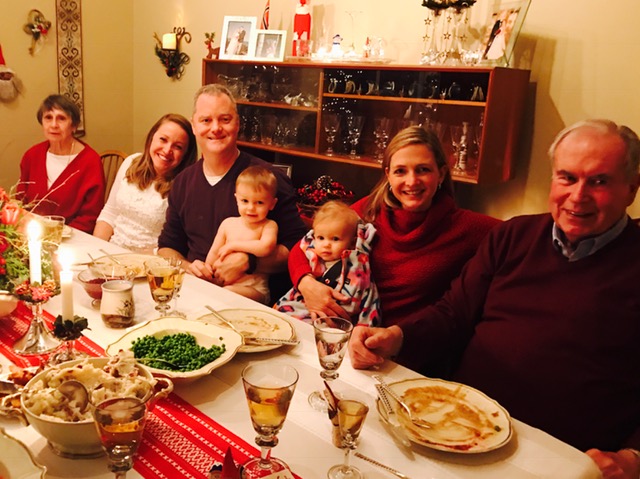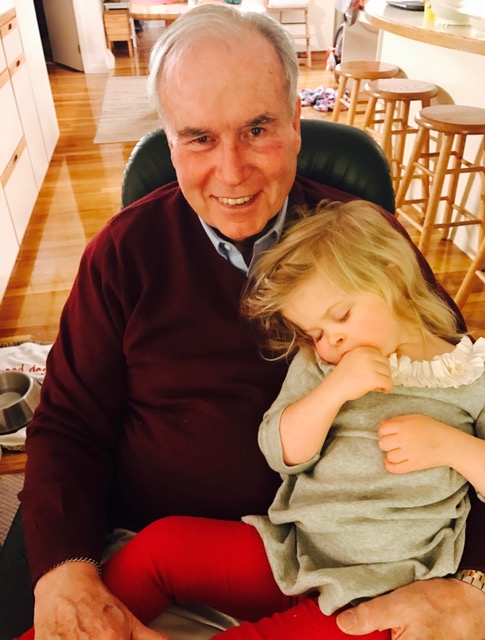 My niece, Olive, fell asleep on Uncle Bob's lap. It was precious.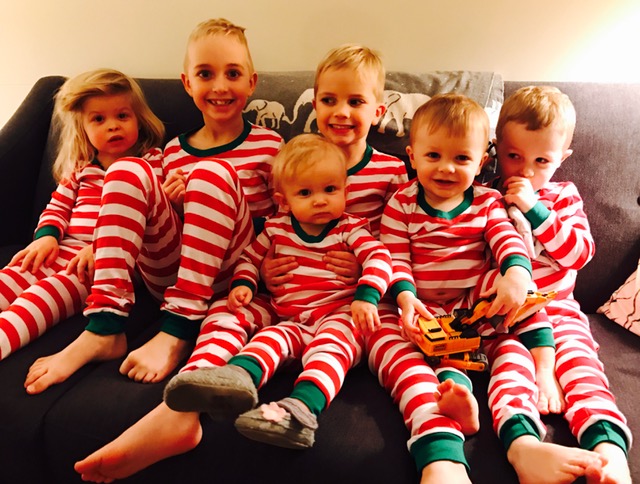 The cousins in matching Christmas jammies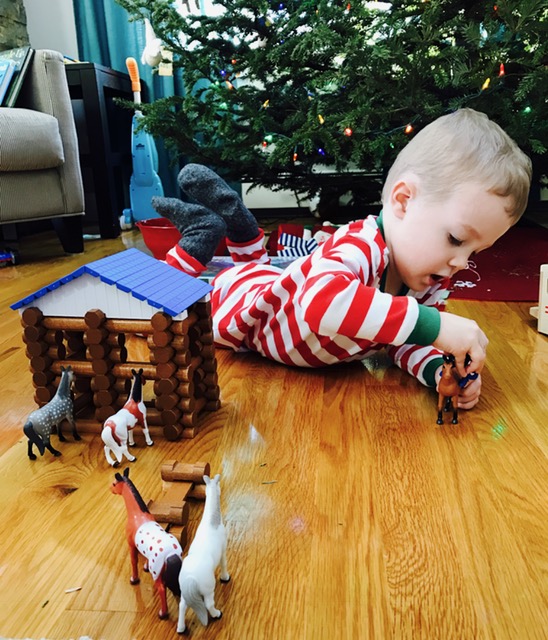 Griffin with his horsies and Lincoln Log barn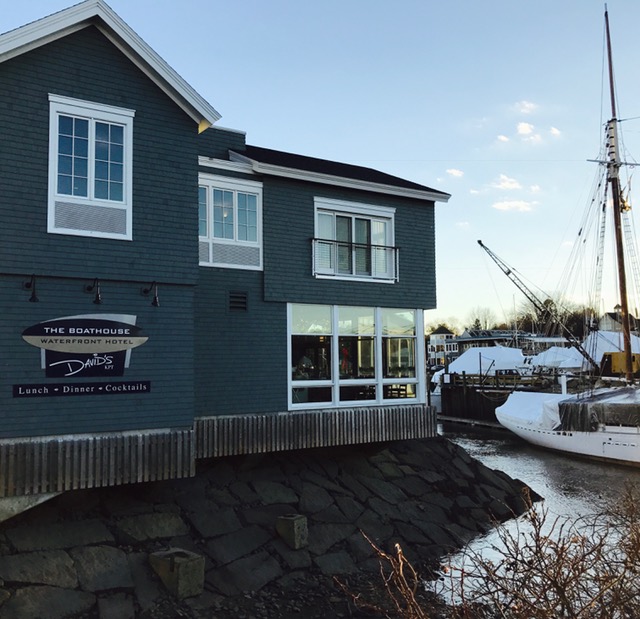 Steve and I had planned a quick child-free getaway a while back between Christmas and New Year's Eve. We decided to stick with our plan. We had an amazing couple of days in Kennebunkport and Ogunquit. We ate, walked, played cards, napped, and shopped. The boys didn't seem to mind at all, as they were with their beloved babysitter Elena. She even treated them to a morning at the aquarium!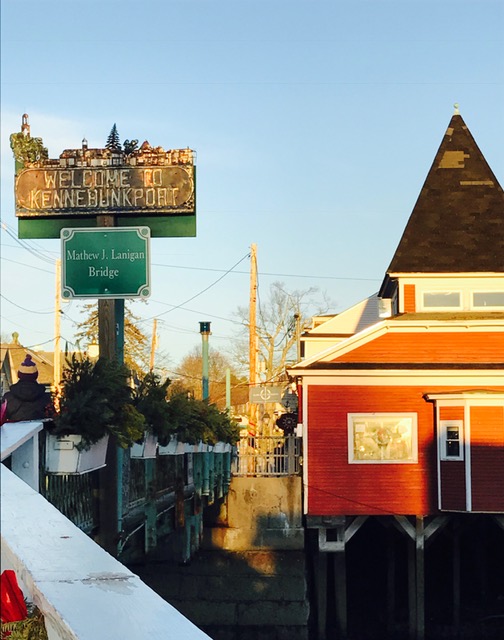 Sunset on the bridge in Kennebunkport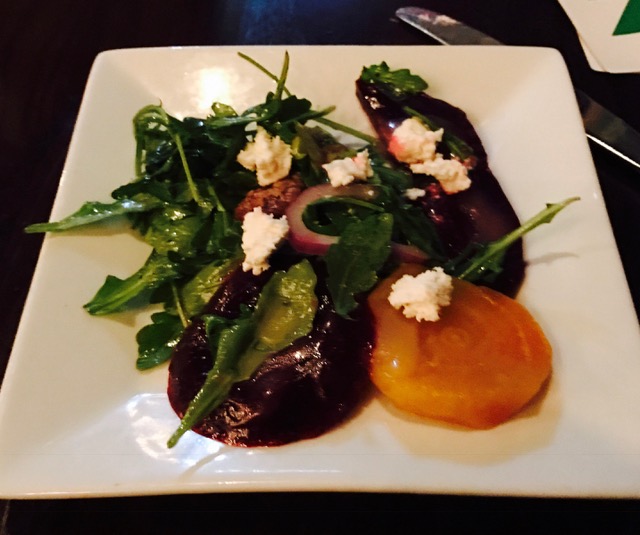 Beet and arugula salad at David's KPT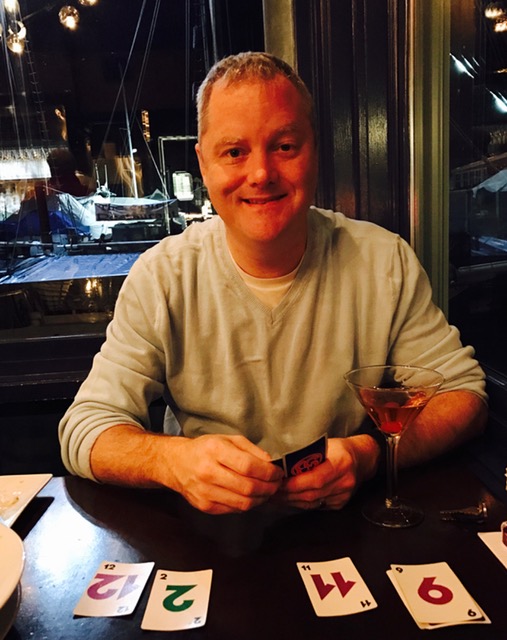 Playing cards at cocktail hour with Steve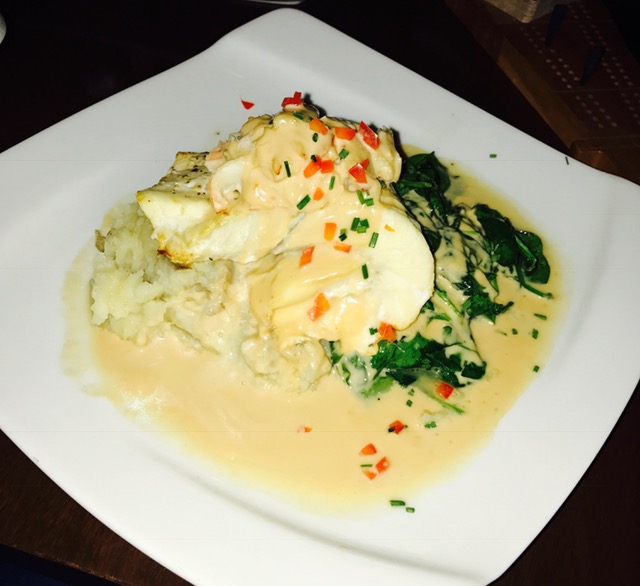 Haddock, crab, spinach, and mashed potatoes with a white wine cream sauce at One Dock Prime in the Kennebunkport Inn. The amazing food was matched only by the outstanding service! Definitely check this place out if you find yourself in Kennebunkport!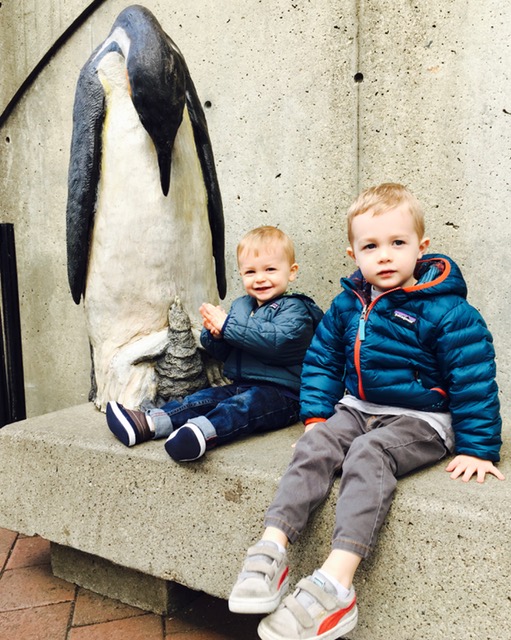 Two very happy boys at the aquarium.
Happy New Year and keep an eye out for a great new soup recipe later this week!