I have an easy recipe for you today-chicken and veggie fajitas.  I often make this for a crowd because everyone can create their own using whatever toppings make them happy.  Serve with a side of black beans or salad and you have an great meal! Here's the recipe:
Ingredients:
1-2 lbs. chicken breast strips (I generally buy 1/2 lb. of meat for each person)
1 onion
1 bell pepper
1 zucchini
2 avocados
diced tomatoes or salsa
1 packet fajita seasoning
1 small container sour cream
shredded cheddar cheese
flour tortillas
Directions:
Mix the fajita seasoning with 1/4 cup water, per the package instructions.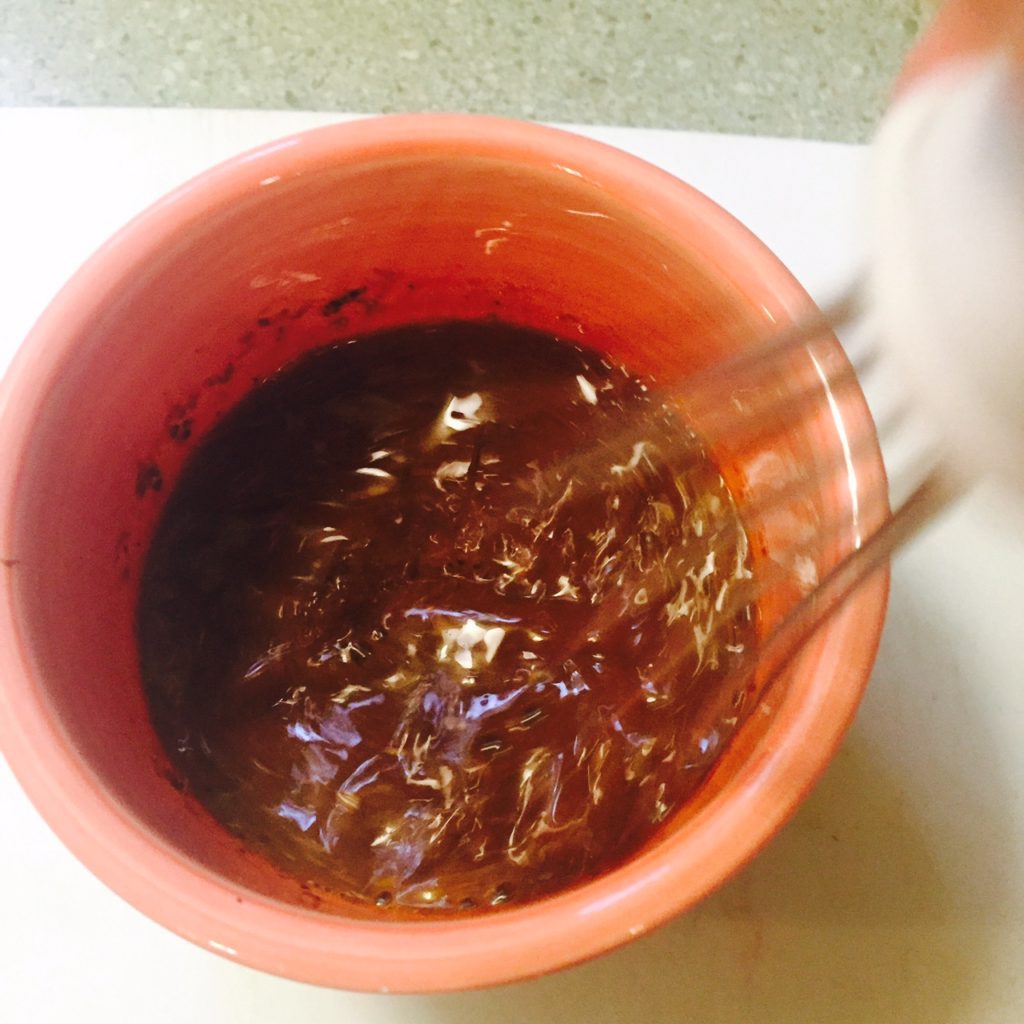 Add the chicken strips and half of the seasoning mixture to a ziploc bag and allow to marinate while you prep the other ingredients.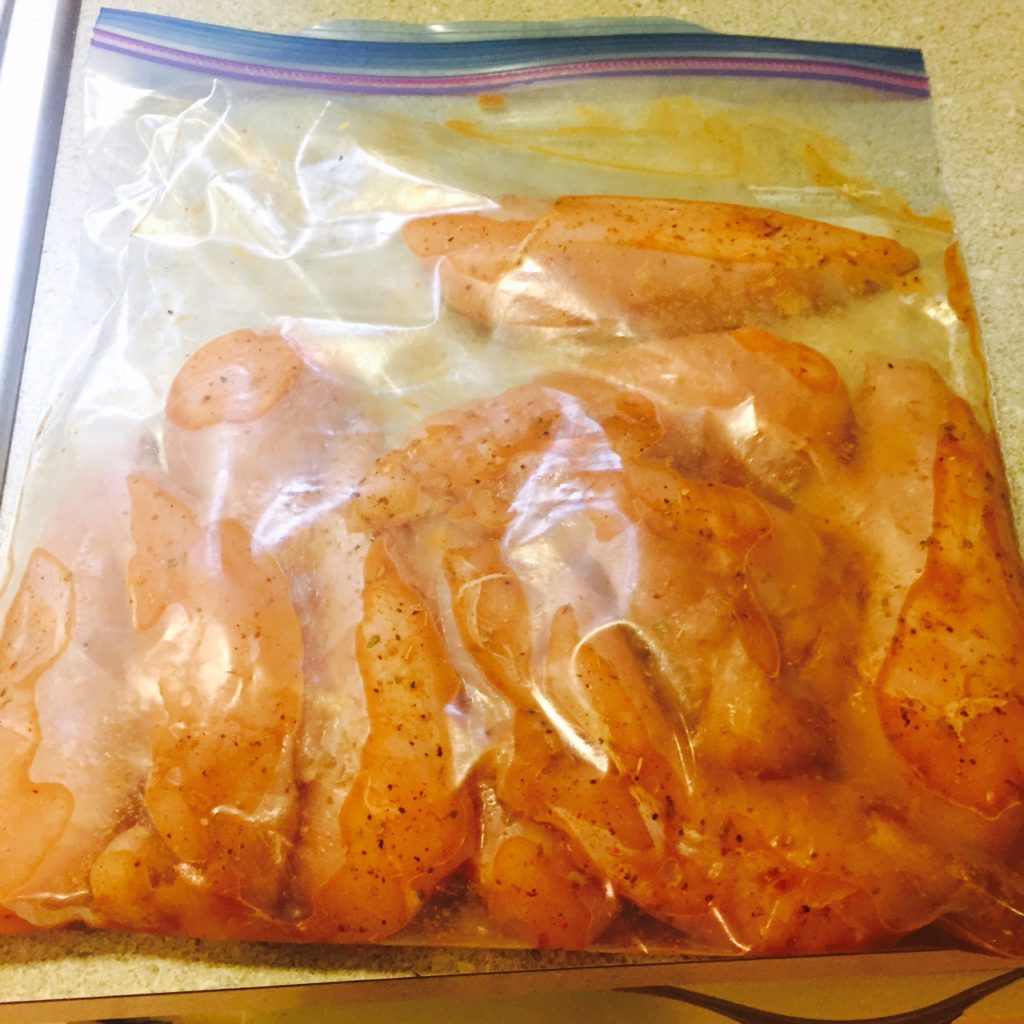 Slice the onion, bell pepper, and zucchini and saute with a bit of olive oil on medium-high heat.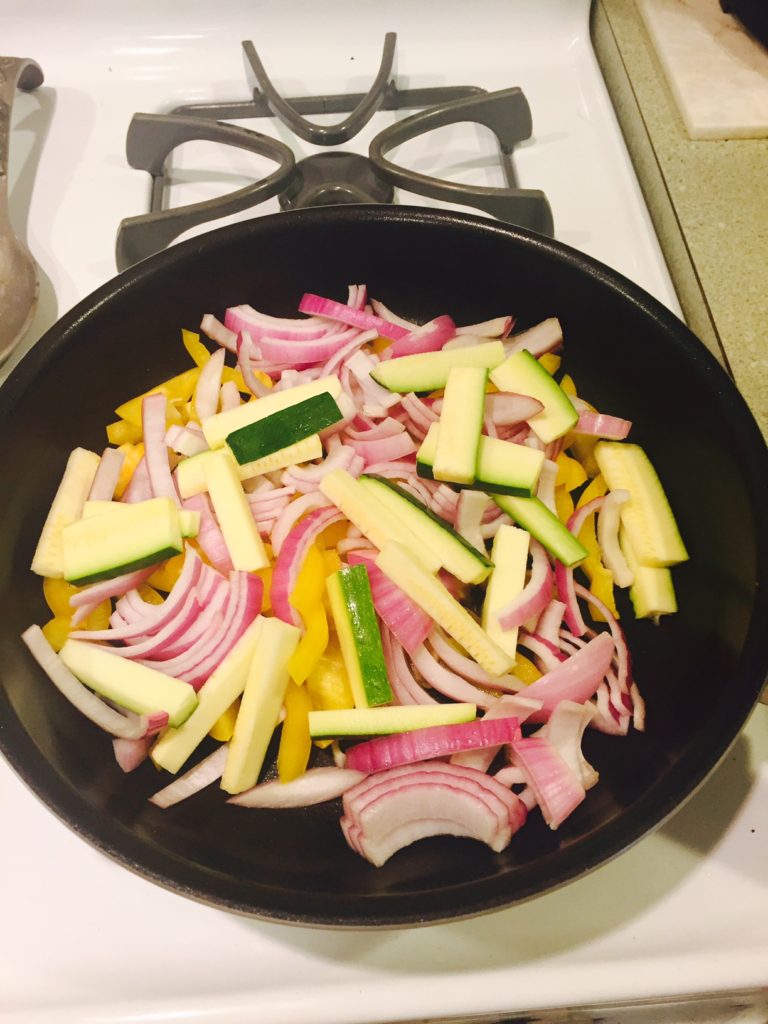 Add the chicken to a saute pan with a bit of olive oil and cook about 3-4 minutes on each side.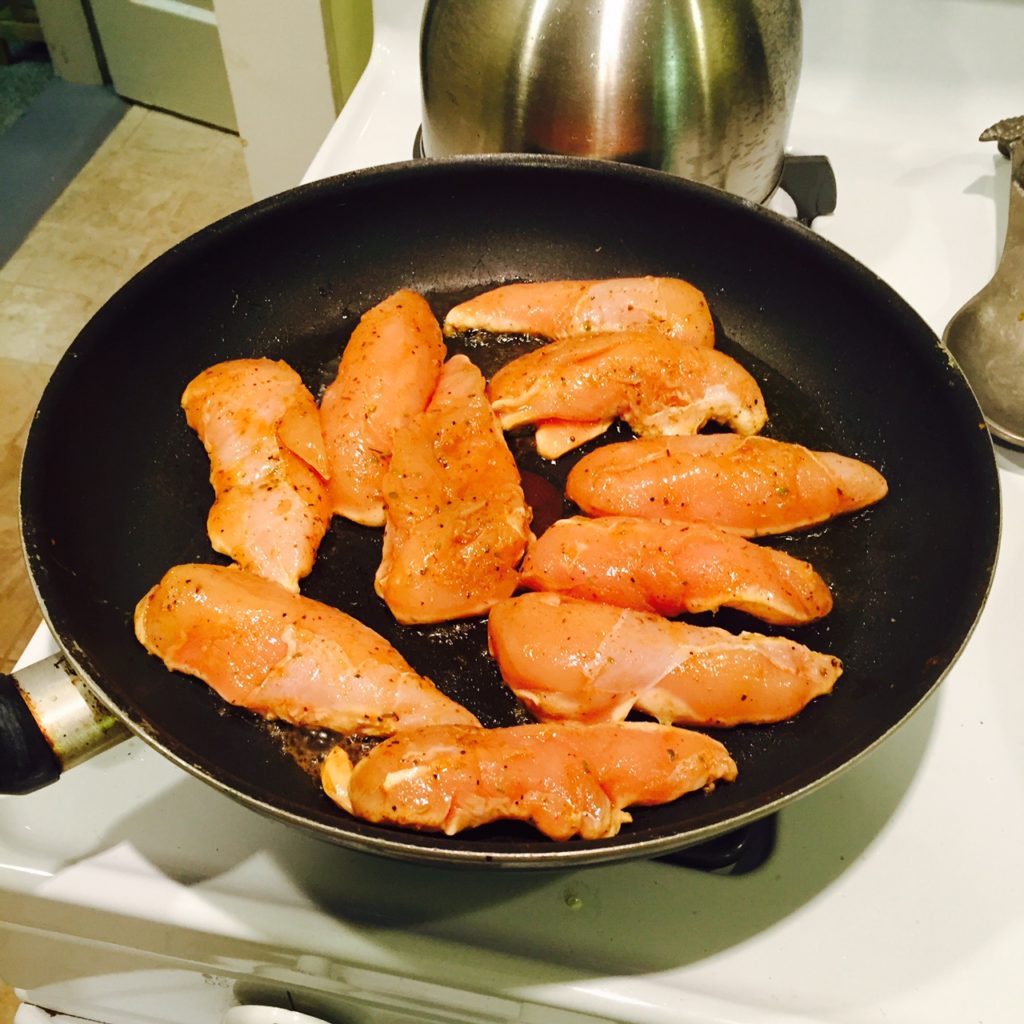 Add the remaining seasoning mixture to the veggies and continue cooking until they are soft.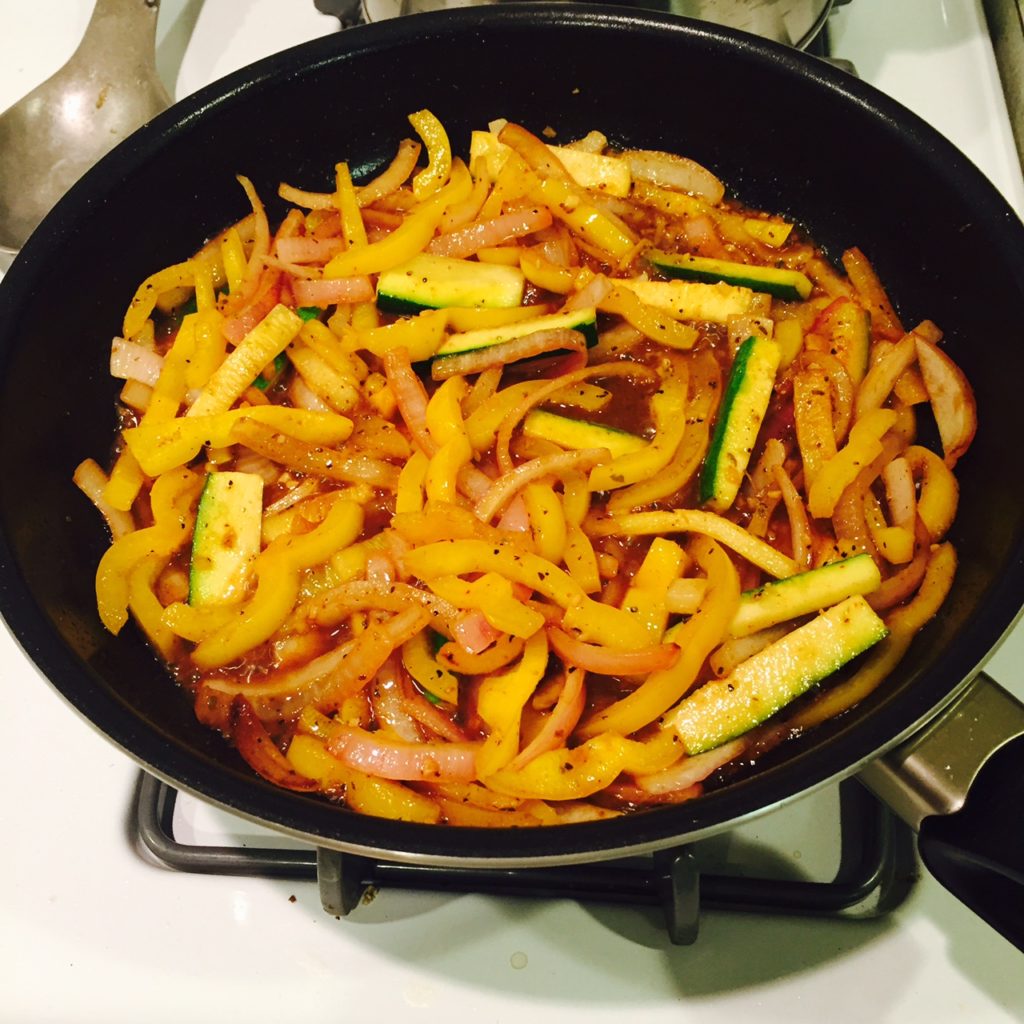 Once the meat and veggies are cooked, serve them with the flour tortillas and the other sides-avocado, sour cream, shredded cheese, and salsa.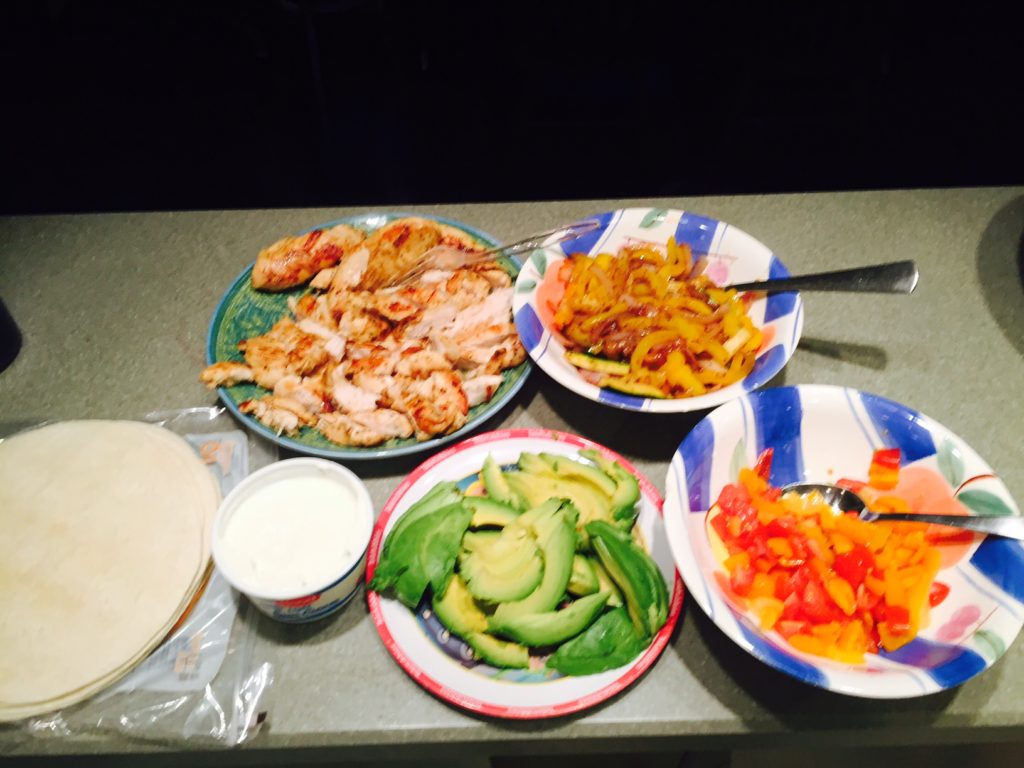 Enjoy!!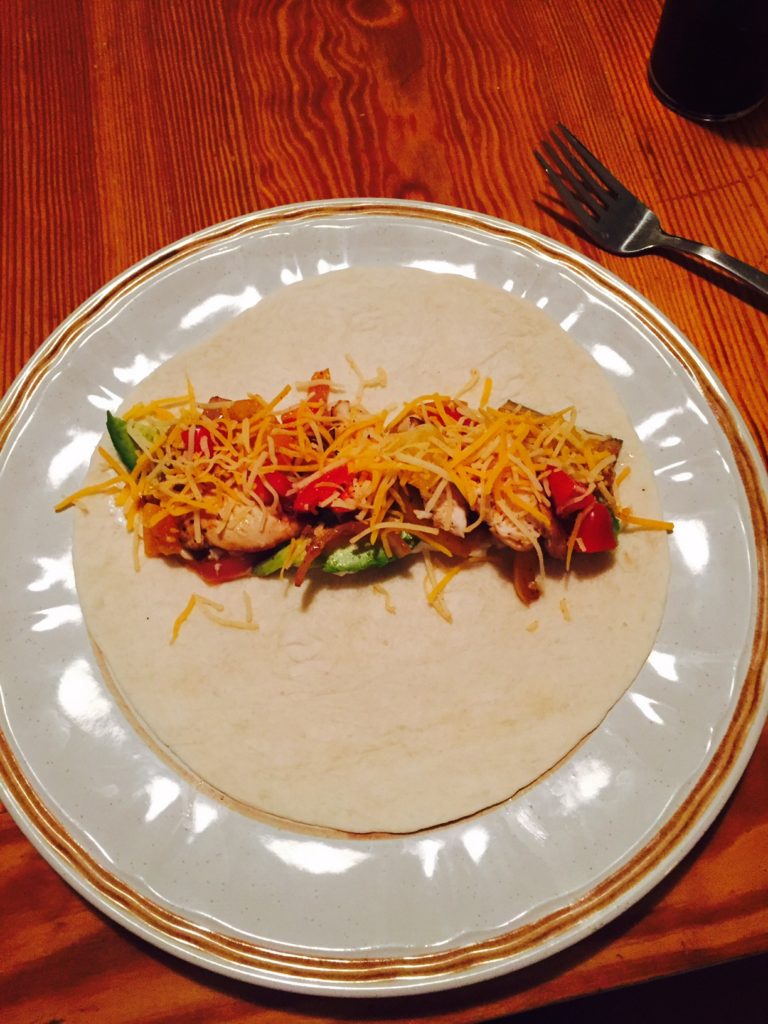 Thanks to Viki for being my model!  Perfect fajita folding and eating form!