Hello!  I hope you all had a safe and fun Memorial Day Weekend.  Once the boys and I returned from Maine on Friday, we had a nice weekend with Steve.  We went to a few cookouts, ate a lot of junk, organized our house, and generally had a lot of fun! Bar Harbor was a great escape for a few days but 5-hour car rides with a toddler and an 8-month-old are NO JOKE.  We had a wonderful visit with family and spent lots of time outside.  Now we are happy to be home and back to our routine! Here are a few pictures from our trip: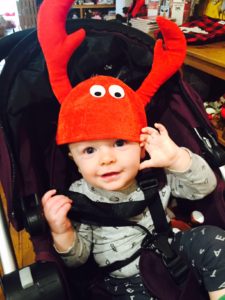 A happy crab.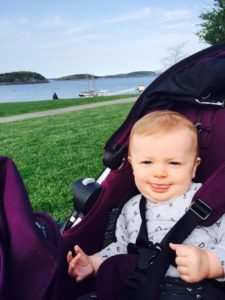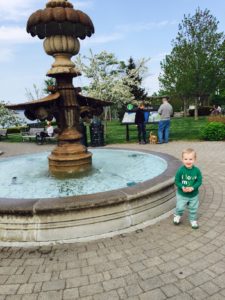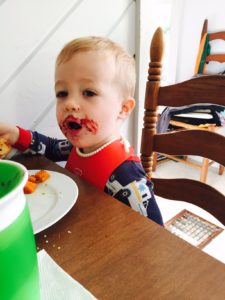 Blueberry jam for days…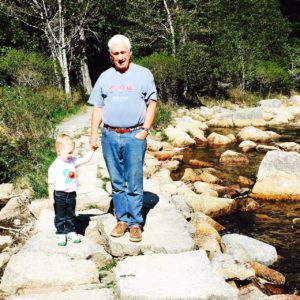 Hiking with Papa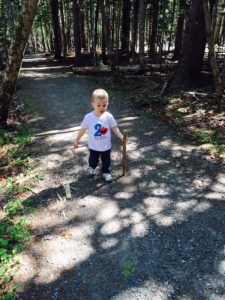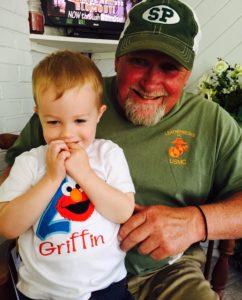 A visit with cousin Mike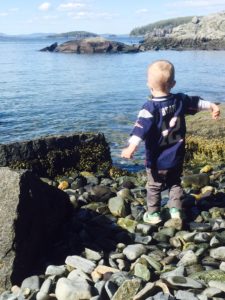 "Fwow wocks, Mama?"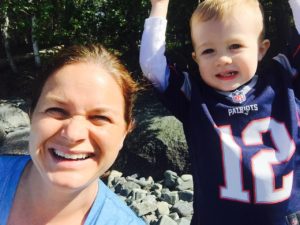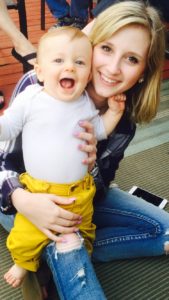 A visit with cousin Olivia!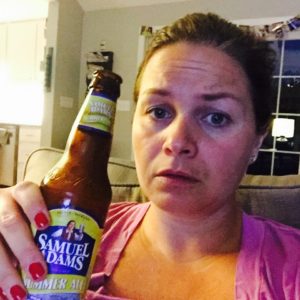 Did I mention it was a LONG five-hour ride home?
On to our recipe!  My friend Jessie served this dish a couple of years ago at a dinner party and I've been making it faithfully ever since.  It's a nice blend of carbs, protein, herbs, and veggies, served as a side dish or as a light summer meal.  I've adapted the recipe from this one by Ina Garten. Hers calls for mint and olives, but I've omitted those simply due to our family's tastes.  Here is the recipe:
Ingredients:
8 oz. orzo (~2 cups cooked)
1/2 lb. large shrimp, cooked & peeled
1/3 cup olive oil
zest and juice of one lemon
1/4 cup chopped fresh dill
1/2 European cucumber, diced
4 oz. feta cheese, diced
1 tbsp. salt
1 tsp black pepper
First, bring a large pot of salted water to a boil.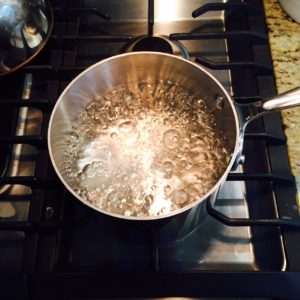 Add the orzo and cook for 10 minutes, stirring occasionally.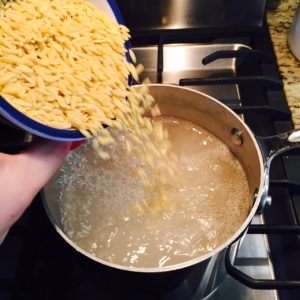 While the orzo cooks, chop the cucumbers, dill, and feta.  Zest the lemon.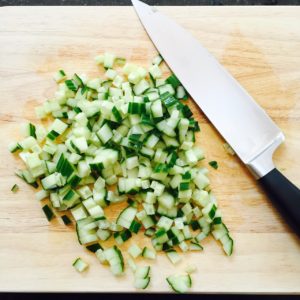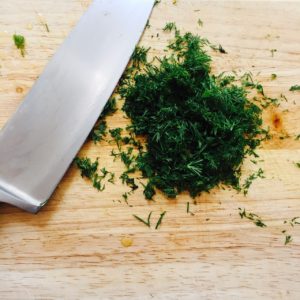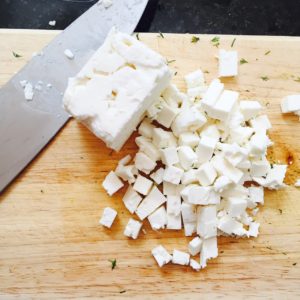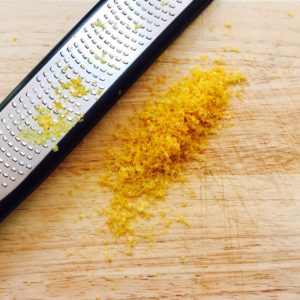 Quick break to tend to an unhappy baby…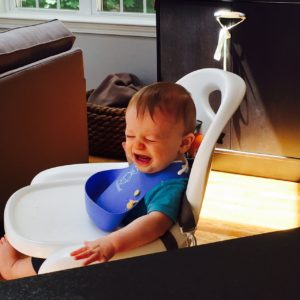 Juice the lemon and whisk the together with the olive oil, salt, and pepper.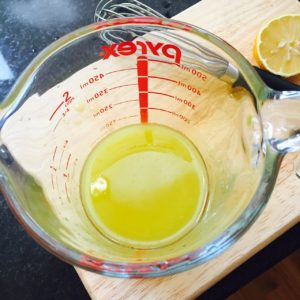 Once the orzo has cooked, strain it and add to a large mixing bowl.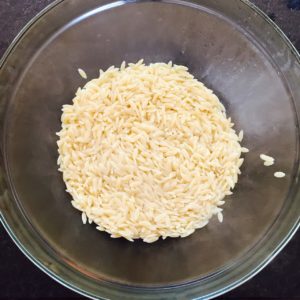 Add in the cucumber, dill, feta, and lemon vinaigrette.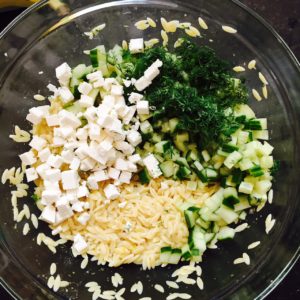 Finally, add the shrimp.  Ina's recipe calls for raw shrimp to be roasted.  In the spirit of simplifying things, I use frozen shrimp, thawed, and with the tails removed.  Toss the shrimp in the bowl and serve room temperature or chilled.  Enjoy!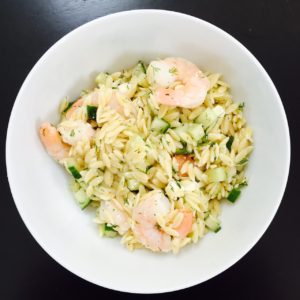 [powr-hit-counter id=e8831b2f_1464792130211]