Good Morning! Today I'm going share with you my favorite guacamole recipe. Everyone has a version of guacamole that they swear by-some people add a lot to it, some not so much. I fall into the latter group. I think it's just about perfect with lemon juice, garlic, salt & pepper. That's it. If I'm feeling really fancy I'll add some cilantro, but typically it's just those 4 ingredients and some ripe avocados. Let's get started…
First, I use ripe avocados. After cutting them in half and removing the pit, I slice the flesh and then scoop it out into a bowl.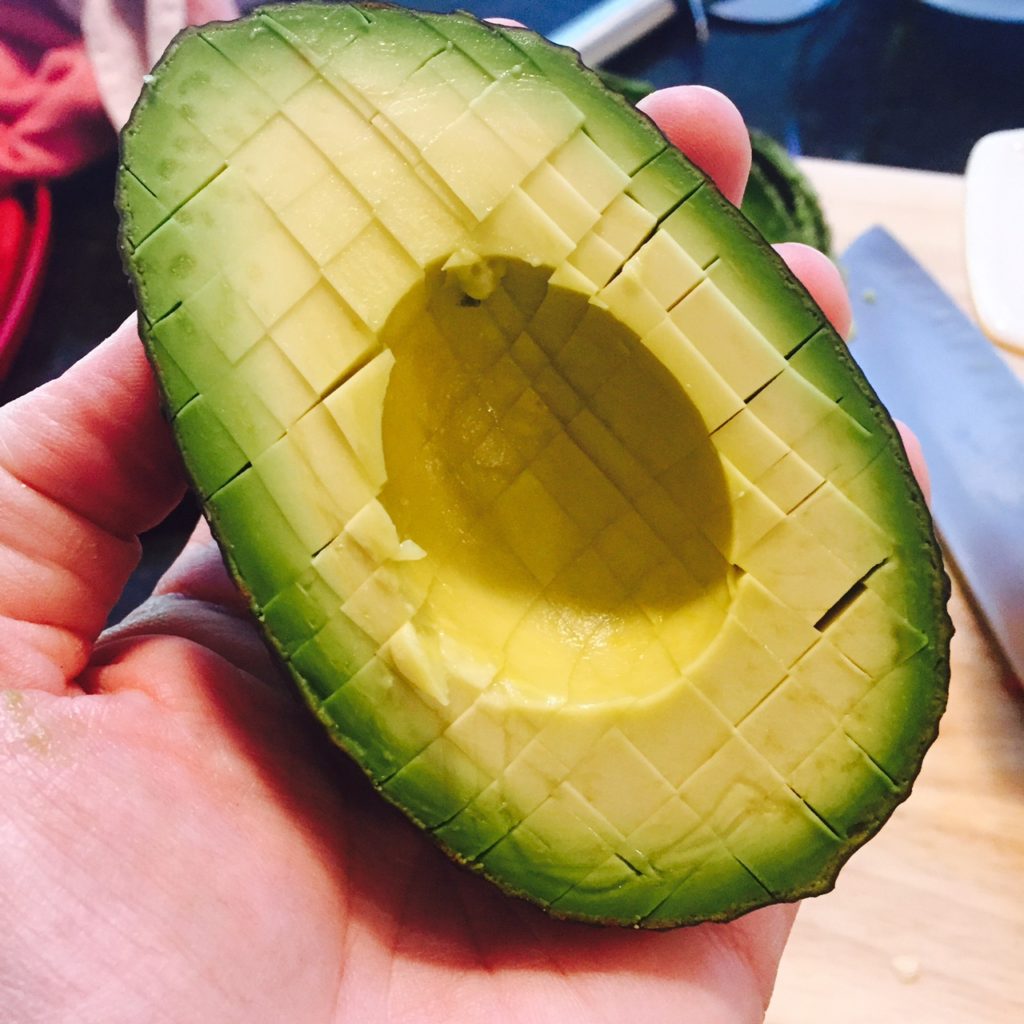 Next, I mince up the garlic.  My rule of thumb is one clove of garlic for every avocado.  I then liberally add salt to the garlic, right on the cutting board.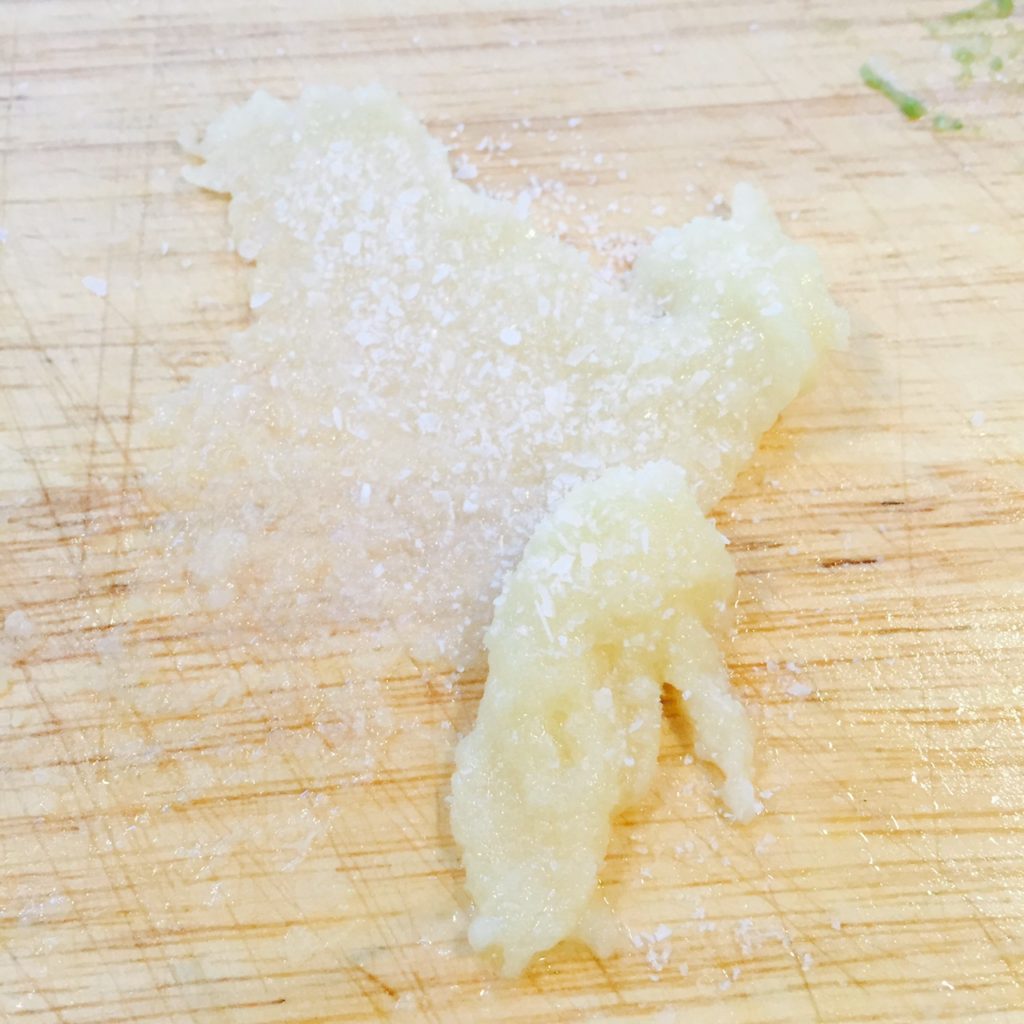 Using the edge of a large knife, I smooth the garlic and salt mixture out to create a paste. This may take a few passes. I do this whenever I'm using garlic in it's raw form; it takes the bitter taste away.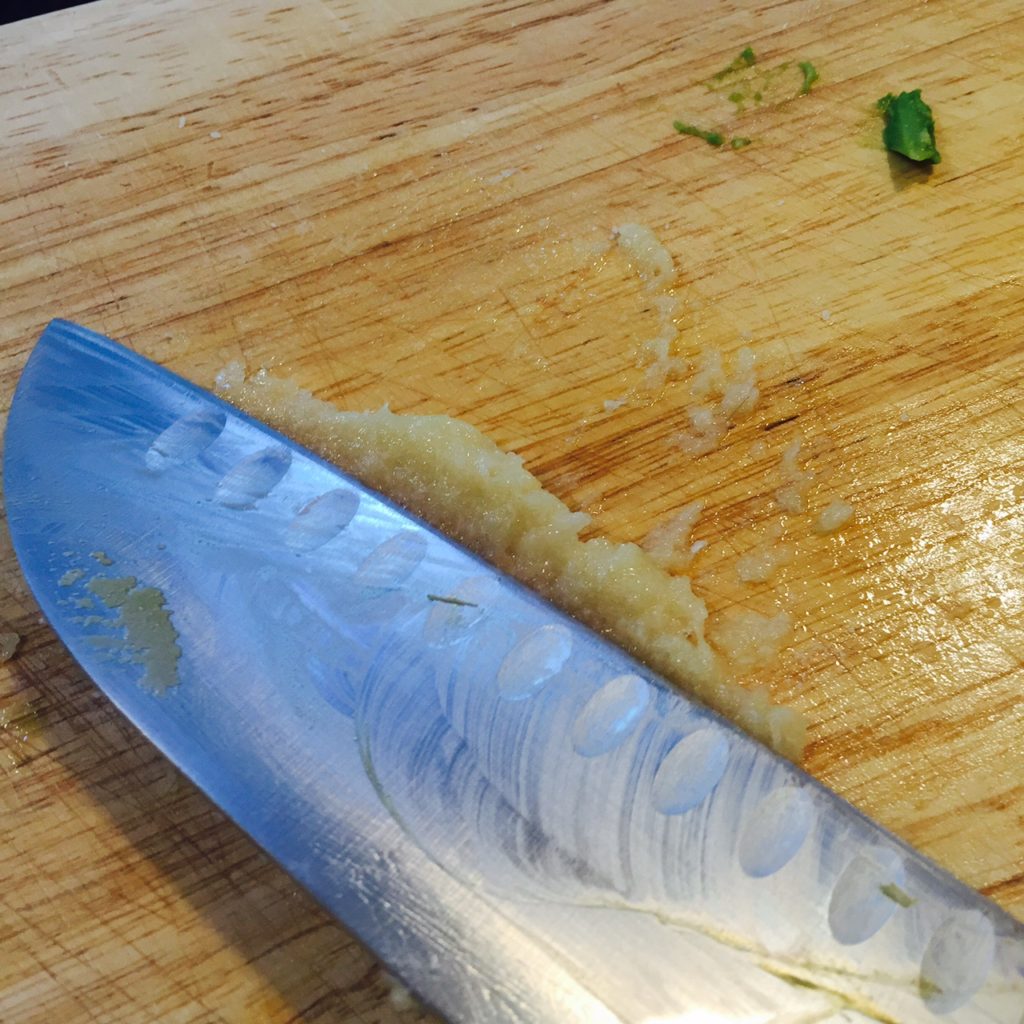 Add the garlic paste, lemon juice, and pepper and mix well.  (I typically use the juice of half a lemon for every 2 avocados.)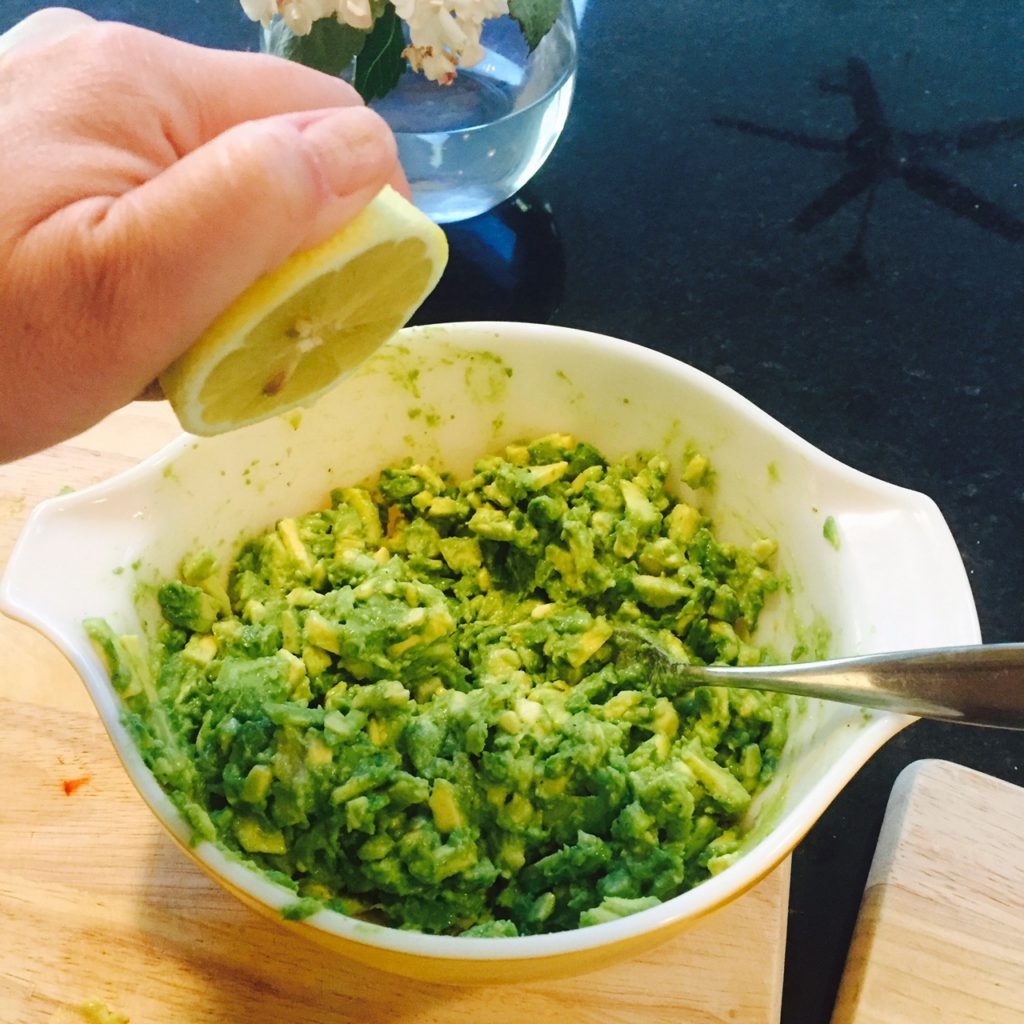 Mix together and Enjoy!