I haven't created a Fun Friday Finds post in ages, so I have some fun things to share with you today. Here are the things I'm loving lately and I'd love for you to share what you're digging in the comments!
Nivea Color and Care Lip Care in Sheer Berry
This lip balm is wonderful. I've always been loyal to Fresh Sugar lip balm, and while I still love it, this one is much more moisturizing for these colder Fall days. I've been a big fan of Nivea products since my mom used to lather my face with it after bath time as a child, and this one does not disappoint!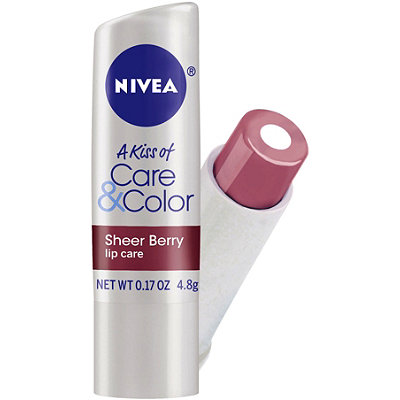 My friend introduced this to me over the summer as I suffered through cutting grapes for my boys day after day. It might sound silly, but it has completely streamlined an otherwise tedious task, one I perform often. If you have small kids, definitely check it out!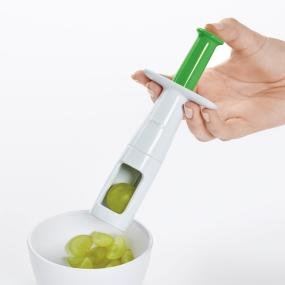 This fitness challenge, set up by Monica Olivas of Run Eat Repeat, allows you to set an exercise goal for yourself between Nov. 1-26. It encourages you remain accountable for your exercise during this season of indulgence. Your goal can be anything-minutes, miles, walking, running, weigh lifting, you name it. I signed up to run 3 miles 3x/week, which seems like a realistic goal for me. You check in and log your activity daily and can even win a number of raffle prizes! What is your goal?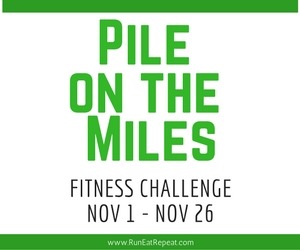 I bought this bootie early this fall and have been psyched with the purchase. First, they're adorable. Second, you can slip into them easily-to straps, no zippers, perfect for on-the-go. Lastly, they have a small wedge, giving this short person a little lift, but I'm still able to walk in them all day and never experience any foot pain or soreness.  I've gotten many, many compliments on them, and for $59.99 (I think I paid even less with a coupon), you can't go wrong!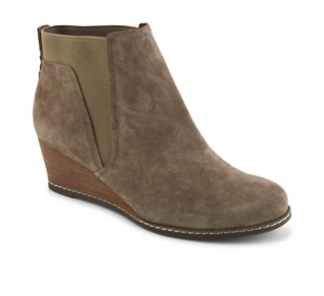 So, what are you into lately?