HELLO!
It's been ages since I've blogged, but I'm determined to get back in the groove. If you are reading this-thanks for sticking with me.
Our big news is we are now a family of FIVE!! It's hard to believe that just five years ago I was a single (albeit engaged) lady with huge hopes for the future. I'm now a wife and stay-at-home mom and couldn't feel luckier. There were many times I never thought this life would happen for me, so this feels all that much sweeter.
Our daughter, Astri Catherine, was born early in the morning on Sunday, August 6th. She weighed 5 lbs. 12 oz., and was a peanut at just 17 inches long. I was induced at 36 weeks due to a condition called Cholestasis of Pregnancy. If you haven't heard of it before, cholestasis is NOT FUN. Essentially, my liver and gall bladder did not function well, causing my bile acid levels to rise as my pregnancy progressed. The result of raised bile acids is itchiness, particularly on the hands and soles of the feet. The itchiness worsened as time went on and although there was no significant threat to me healthwise, there is an increased incidence of delivering a stillborn baby. Scary stuff. Therefore, current research indicates induction at 36 weeks gestation. I was more than ready to be done with my pregnancy after many sleepless nights and overall major discomfort. I was also very anxious and excited to meet my baby, whose gender remained a surprise. And what a surprise SHE was!!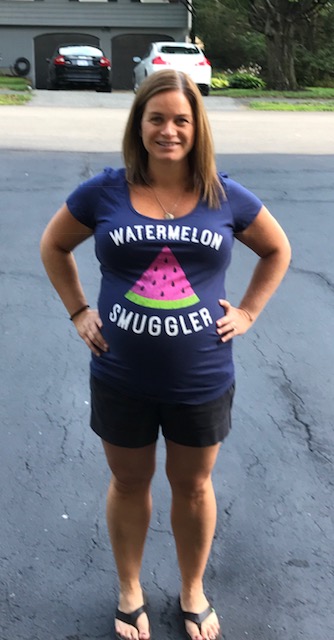 I was never that mom who wished for a girl after having boys. I just assumed I'd be a mom of boys-and that was wonderful! I truly was shocked when they placed my daughter on my chest. Tears of shock and elation poured down our faces as we realized our boys would have a sister. At the risk of sounding super sappy, she's everything I never knew I wanted. I adore my boys, but having a daughter has been an entirely different experience. Perhaps because I value my relationship with my own mother and sisters so much, I just feel like she is such a gift. And there is no doubt in my mind that my mother-in-law in heaven sent her to us.
Astri (pronounced Us-tree) was named after my maternal Norwegian grandmother, Astri Helland Kjellberg. My mormor, as I called her, and I share a birthday and I often feel her energy around me. Catherine was my loving mother-in-law who passed away last December. Astri Catherine is named after 2 generous, strong, and kind women.
Here are some pictures from her first few days and weeks of life:
Mom and Astri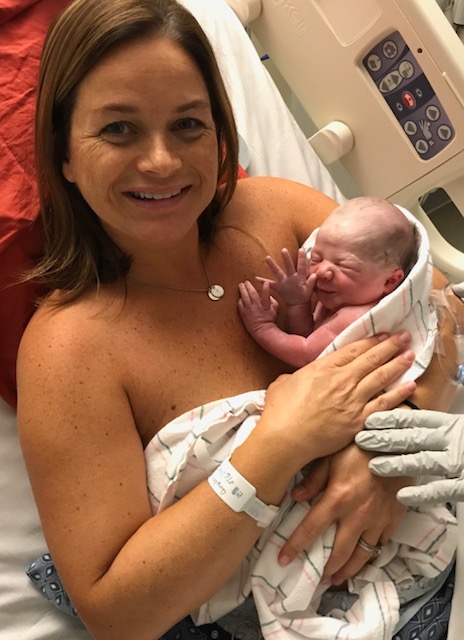 A smitten Steve with his baby girl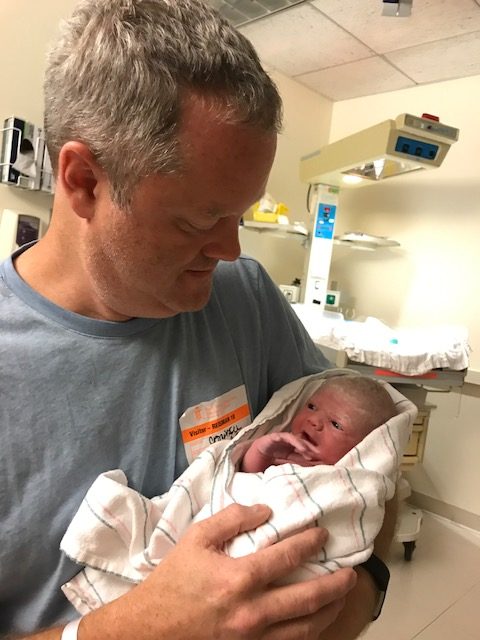 My mom with her 7th grandchild and Griffin meeting his sister for the first time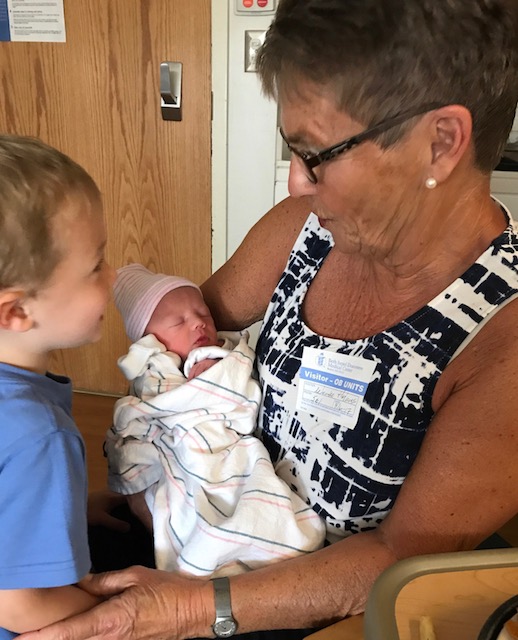 Proud grandparents Mormor and Pappa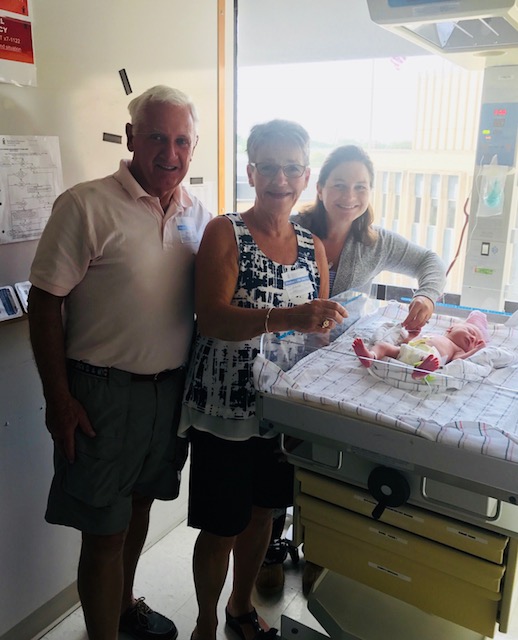 Uncle David came for a visit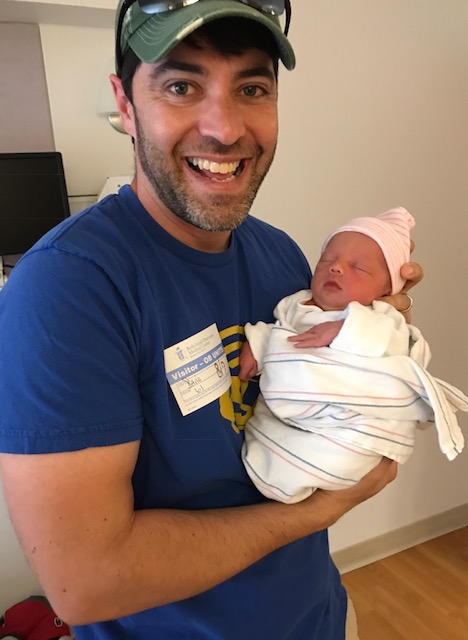 My heart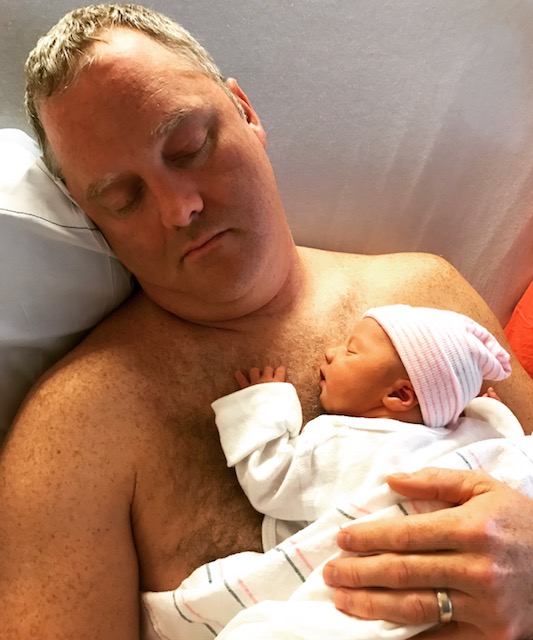 Our niece, Emelie meets Astri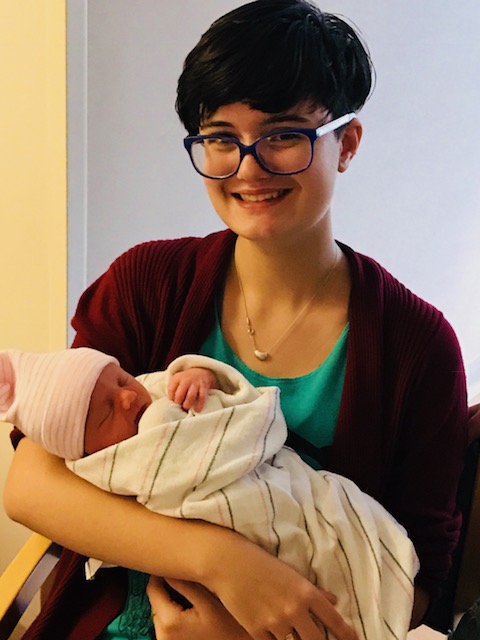 Our niece Lara and Astri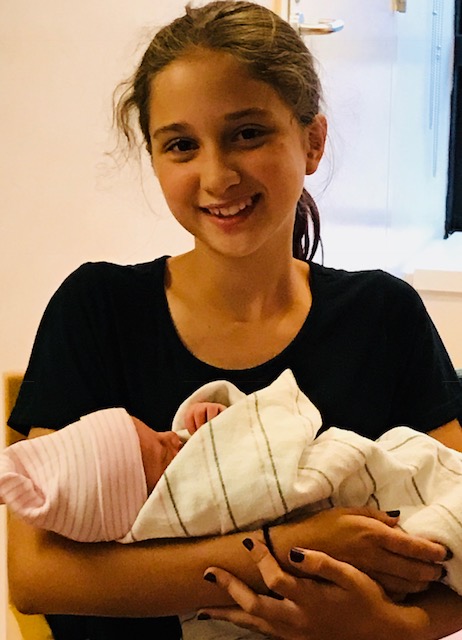 Auntie Julie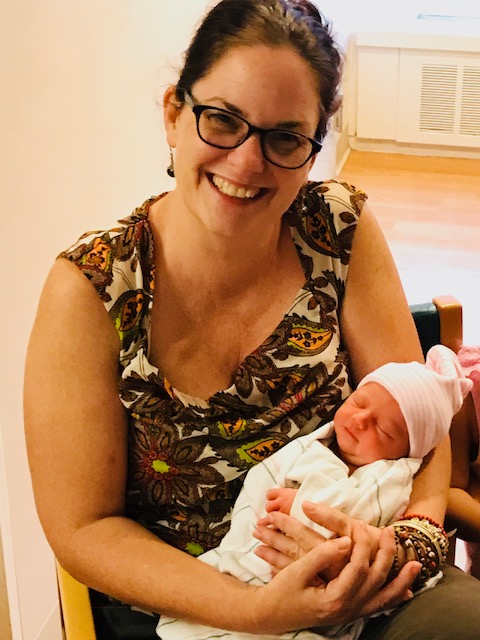 We got to go home on time-which was an unexpected and joyous event. We were told to prepare to have her in the NICU since she was born so early, but she's a fighter and was ready to go after 48 hours!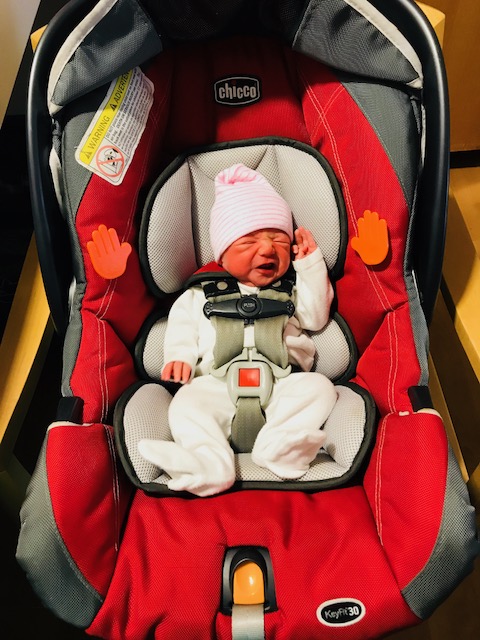 Arriving home to her Pappa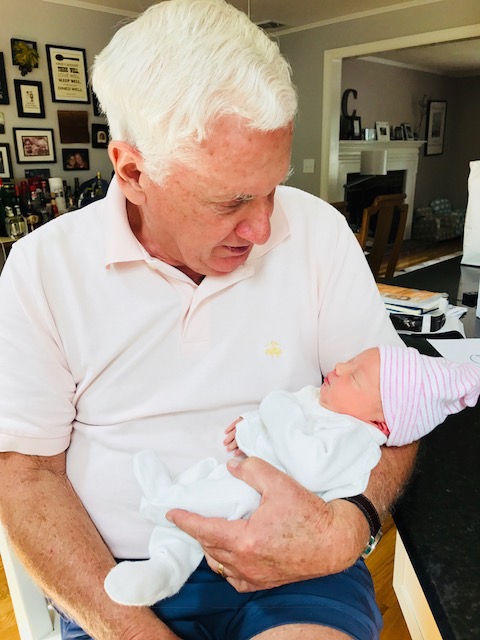 A visit with her grandfather, Opa. This is his 10th grandchild!!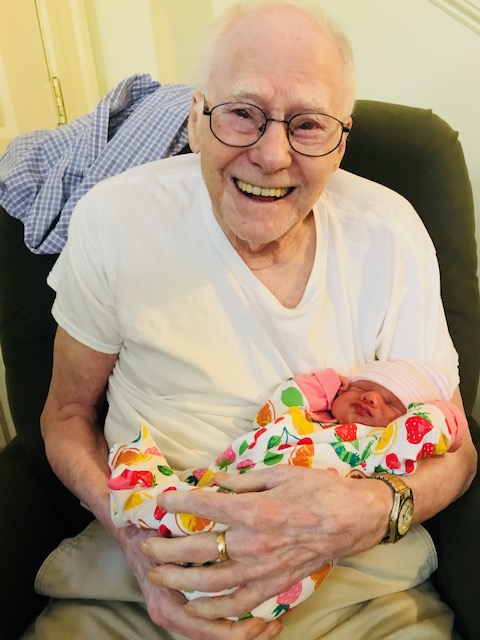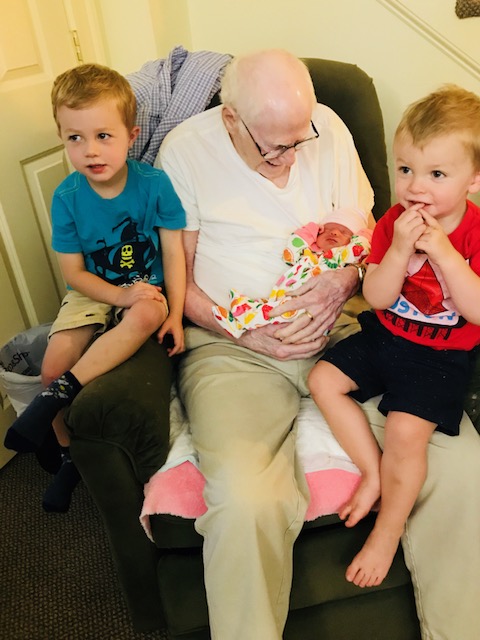 Auntie Britt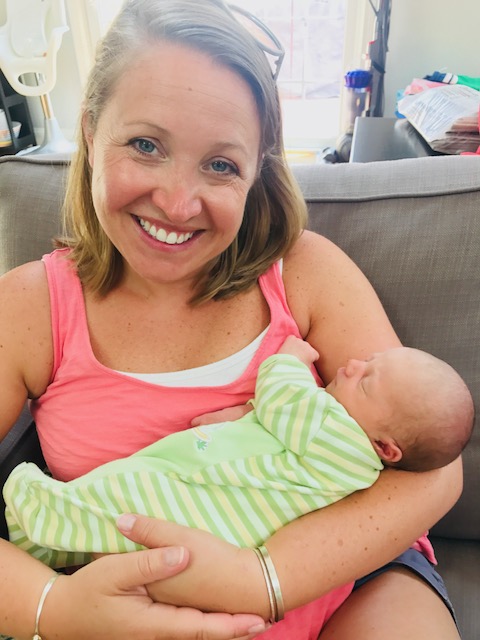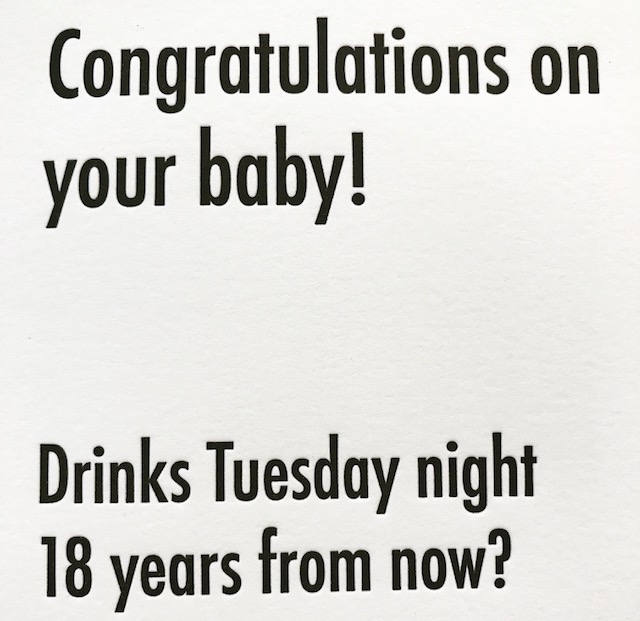 Since many of you have asked, my boys are doing really well. Griffin is so in love with his baby sister and his gentle, attentive nature has been constant. Parker is somewhat oblivious to his sister, but has more recently been coming around to give her a kiss or snuggle. The boys have adjusted well considering there have been many changes in their lives. Griffin started preschool in September and has been absolutely loving it. Parker loves to build, read, do puzzles, play outside, and climb. I think the biggest adjustment for him has been not spending all of his time with his brother. They are both wonderful big brothers and I'm so happy that they've adjusted pretty seamlessly to having a new little one around!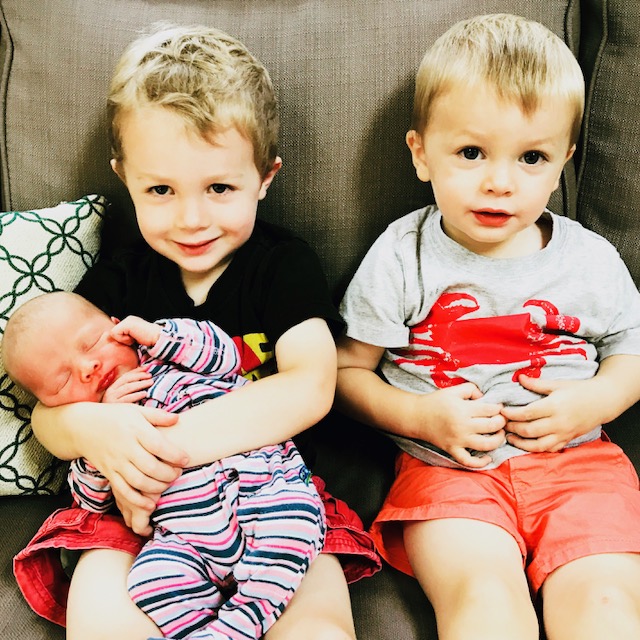 We were able to visit the Cape in late August with many of the Campbells. Steve's sisters and nieces were so helpful and we were able to enjoy some special late summer days at the beach.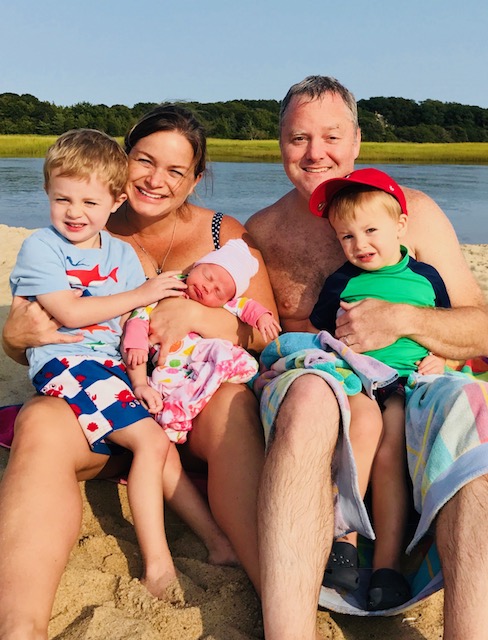 And lastly, Aunt Bo came to visit! Emily is my college roommate and we all just adore her. She spoiled the boys and got in lots of snuggles with Astri. And of course, no visit with Emily is complete without a little beer. We toured the Sam Adams brewery with my three-week-old. That's normal, right? Start 'em young!!
I'm so grateful for this friendship and having a few days with my dear friend was just what I needed. Thanks for the adorable NC State gear and for making the trip, Embo!!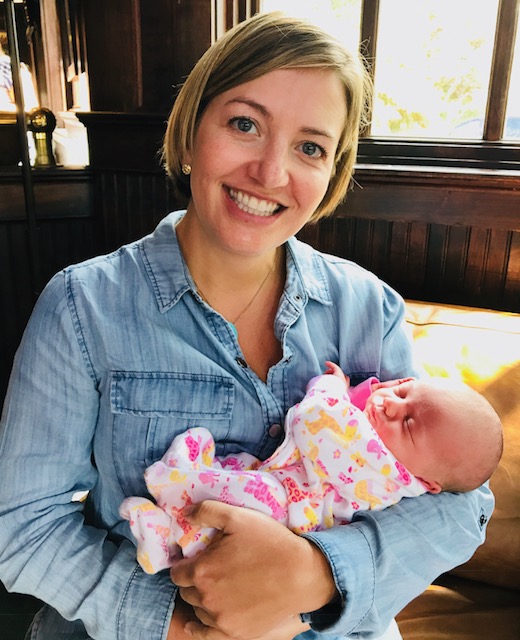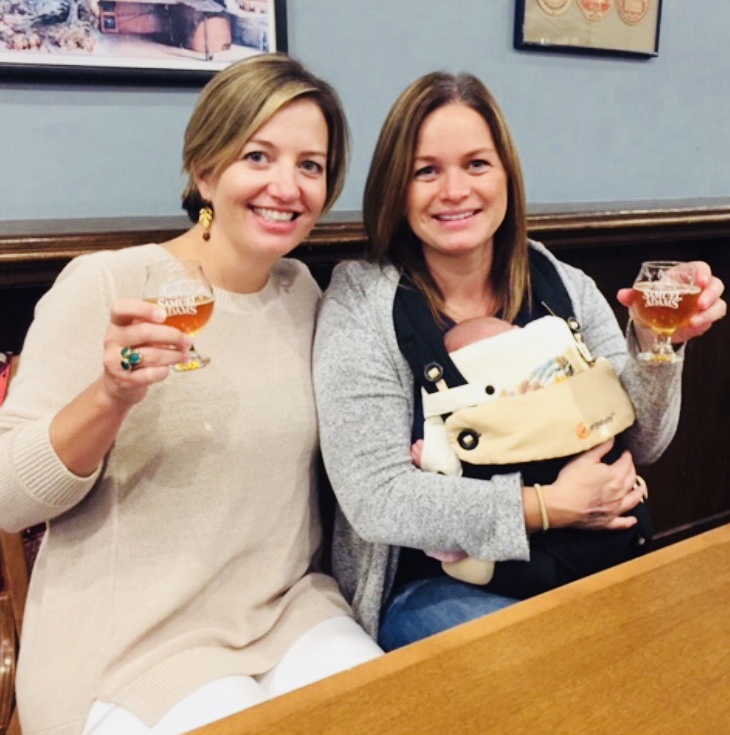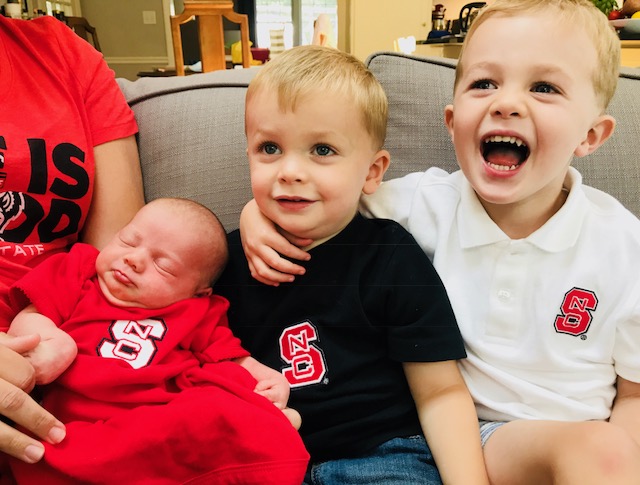 'Til next time!!