Hello!  I'm embarrassed by how long it's been since I've posted.  Ahhh…life with 2 toddlers. I started the blog almost a year ago to share my passions-cooking and my family life. After the postpartum haze had worn off and I found myself not wanting to collapse when my children napped, I figured what better way than to start a blog? It's been so fun to share my ideas with you and I truly love the feedback and ideas you share with me as well!
Well, on December 22nd, things changed a bit. On the morning of my mother-in-law's funeral, I discovered I'm pregnant. Yup-Baby Campbell #3 is on his or her way! Although this was a big surprise, we are thrilled. I can't help but feel the serendipity of it all. My mother-in-law was a treasure and I truly feel like she sent us this baby.
While I feel completely blessed, the first trimester was ROUGH. I was exhausted all the time. My appetite vanished and cooking was the last thing I wanted to do. My feelings of sadness and being overwhelmed returned with a vengeance. And my blessed nap time? As soon as those boys were down, I was in bed, sound asleep. Thus-my blog vacation.
I'm happily in the second trimester now and I'm feeling so much better. The support of my husband, babysitters, my sisters, parents, friends, and therapist have made me feel so loved. I'm learning to ask for help and advocate for myself, both of which are very hard for this people pleaser. I've been running consistently and the combination of exercise and fresh air have also helped immensely. The best part-my boys are happy, healthy, and growing like crazy, even if they've watched more cartoons than I care to admit! I'm in that euphoric stage of pregnancy now where the world seems just right. Here's hoping it lasts!
In February, I braved an airplane ride with my 2 boys and headed to Venice, Florida to visit my parents. They spend the winter down there and I was eager to take advantage of their help and the promise of sunshine! Here are some photos of our trip:
Parker at the beach in Nokomis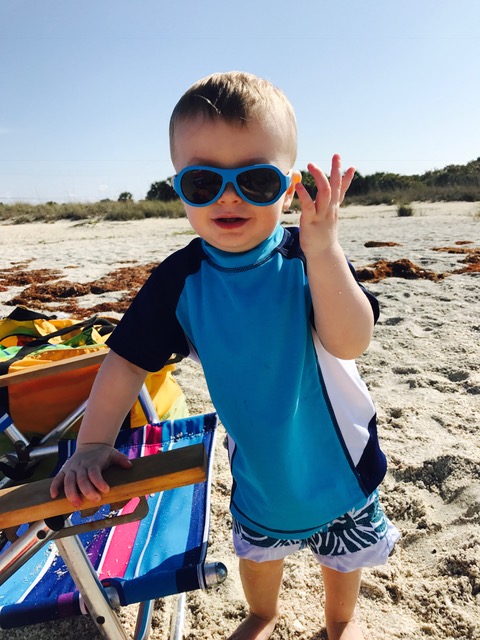 Griffin stopping to smell the flowers on an afternoon walk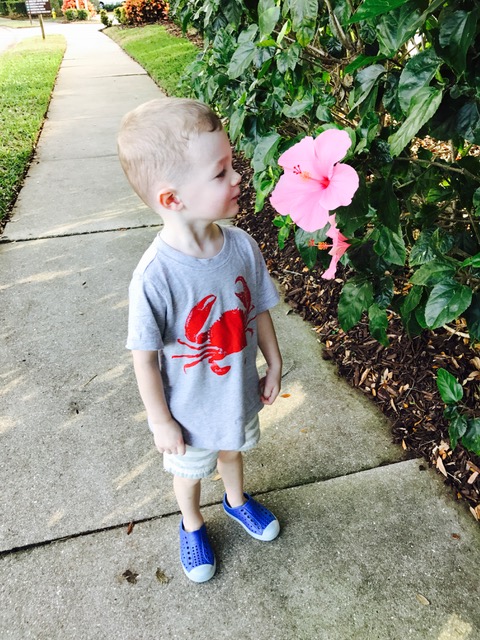 A visit to the Big Cat Habitat in Sarasota. I huge hit with the boys!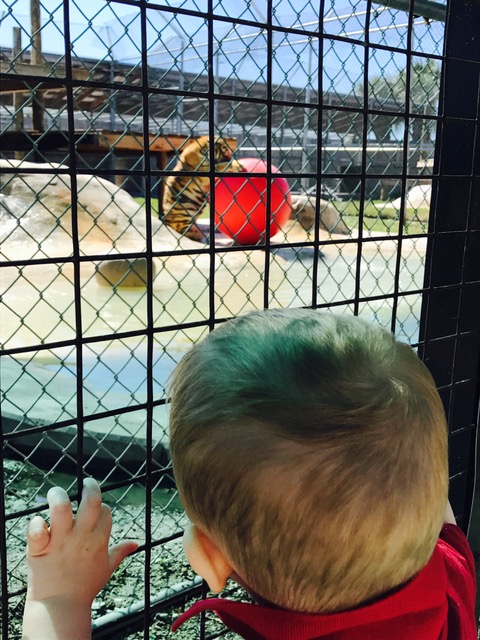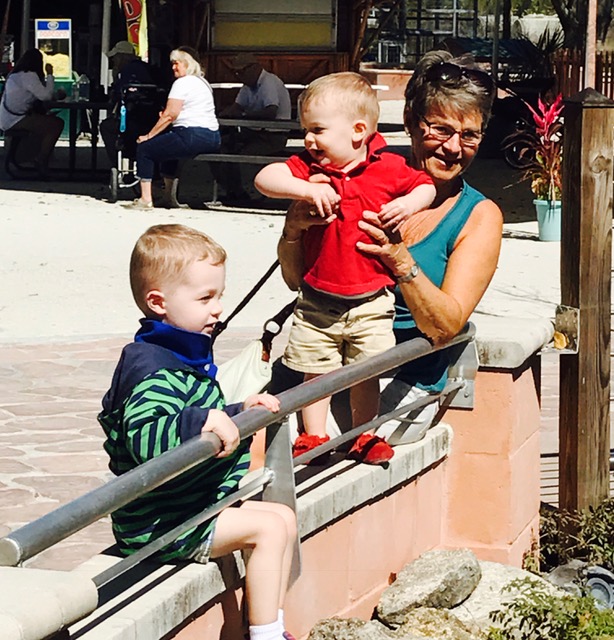 Griffin having a Holmes-style "picnic" in the back of the car
A happy boy playing on the beach with Mormor & Papa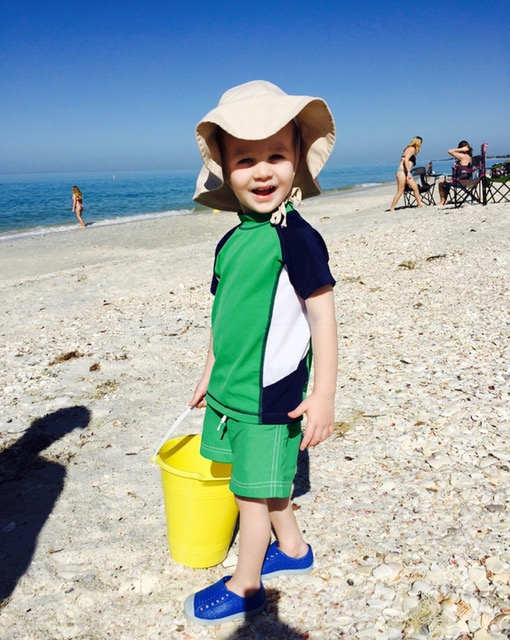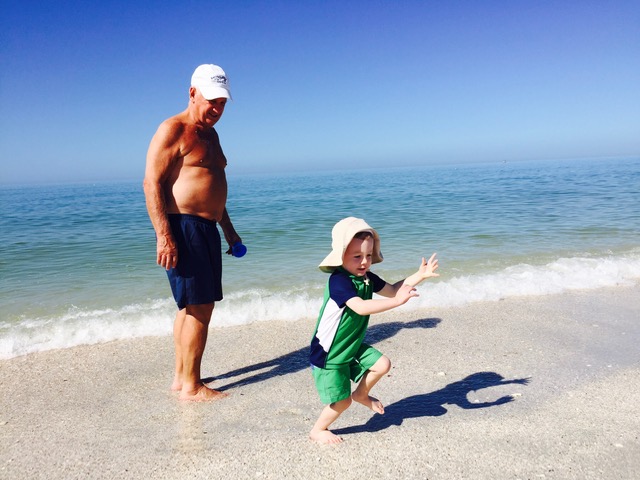 My date for Valentine's Day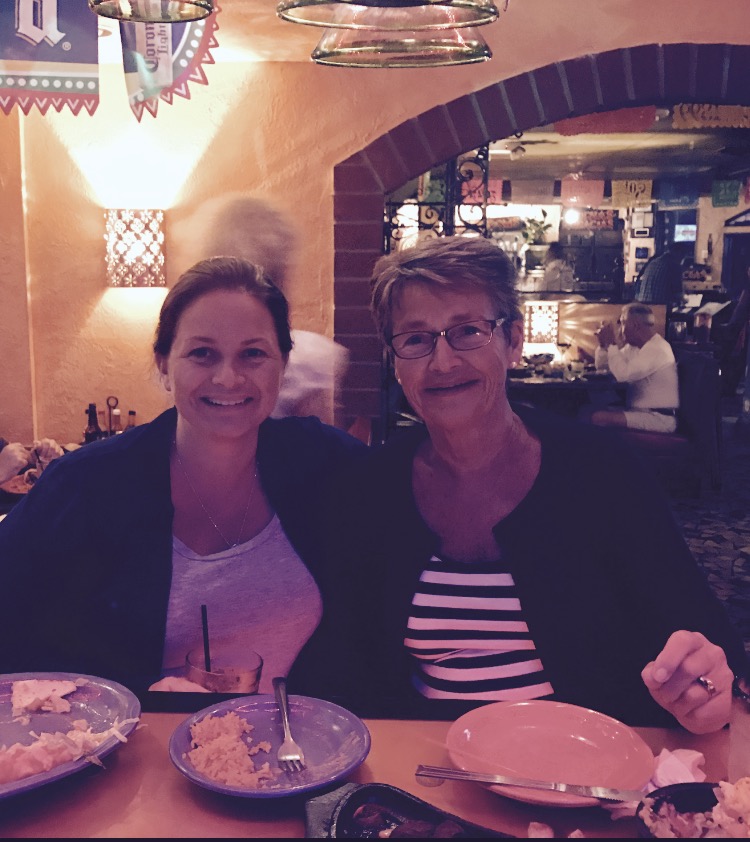 Roses from Steve for my mother and me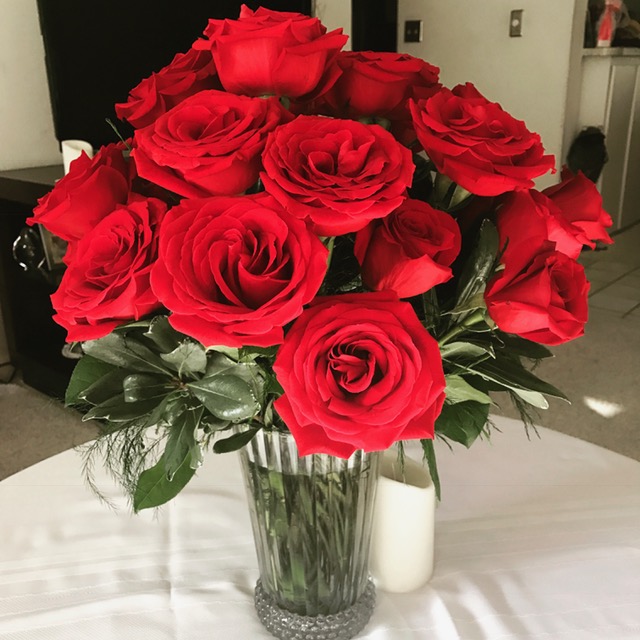 I spent Valentine's Day deep sea fishing with Ken Paul, my friend David's dad. It was a perfect day and we did really well!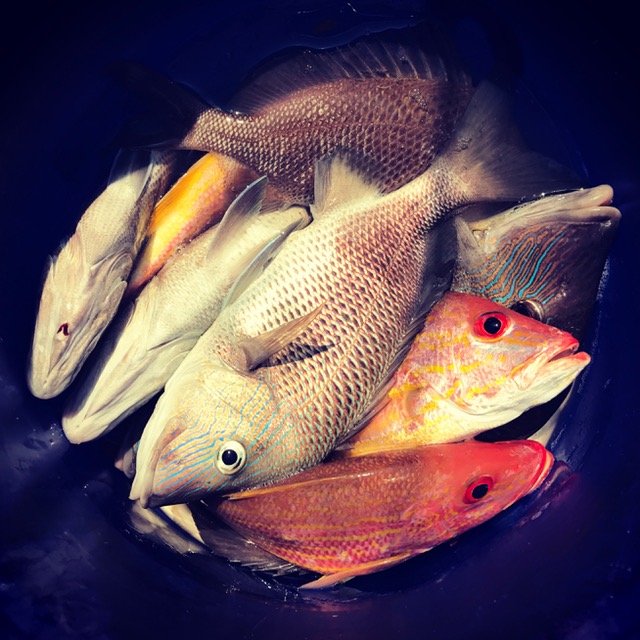 The boys at the park in Sarasota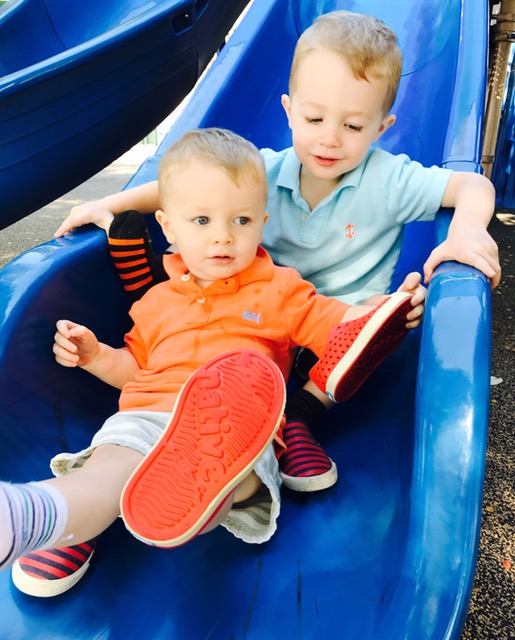 A HUGE thank you to my parents for all they did to make this trip so wonderful. Thank you for stepping in when I needed a break, which was often, and for your words of love and encouragement. We love you!!
And now…a recipe! This is an oldie but goodie for us. I first saw Giada De Laurentiis make this years ago and it is so full of flavor and nutrients. Here we go!
Ingredients:
1 tomato, diced
1 shallot, diced
2 tbsp. basil, chopped
1 lemon, zested and juiced
1 tbsp. olive oil
2 salmon filets
salt and pepper
Directions:
In a small bowl, mix the tomato, shallot, basil, lemon zest, lemon juice, and olive oil to create a simple salsa. Although the tomato is pretty important, I use whatever I have on hand-bell peppers, garlic, onion, any green leafy herb (cilantro and parsley are also great) to make this super simple.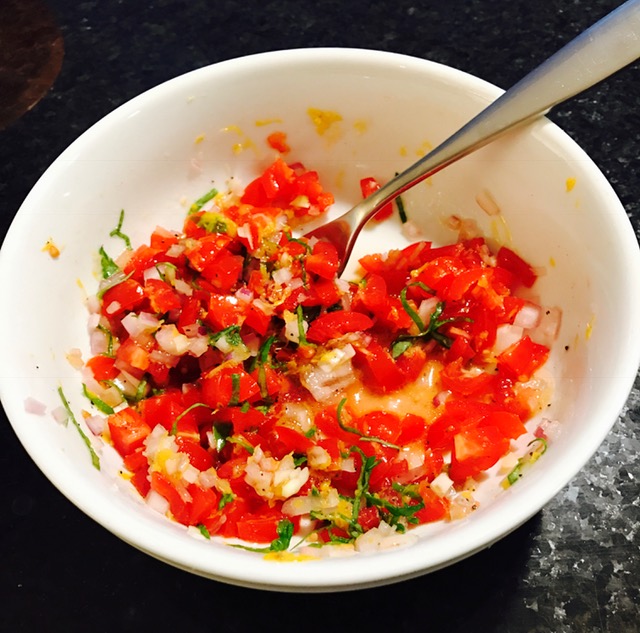 Spray a square of foil with cooking spray and place your salmon filet in the middle.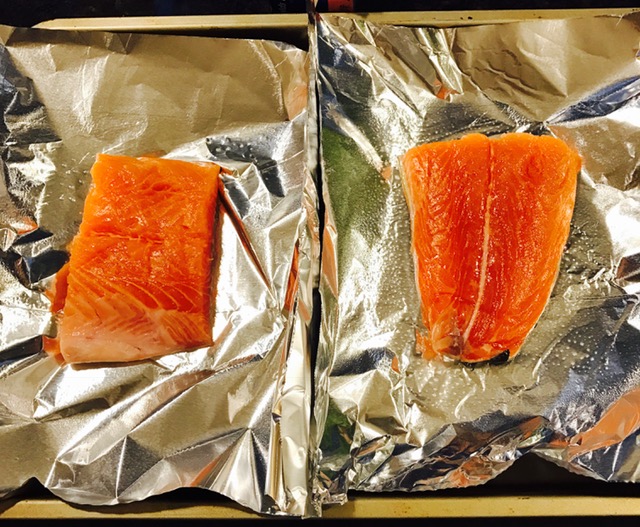 Generously spread the salsa over the top of the salmon.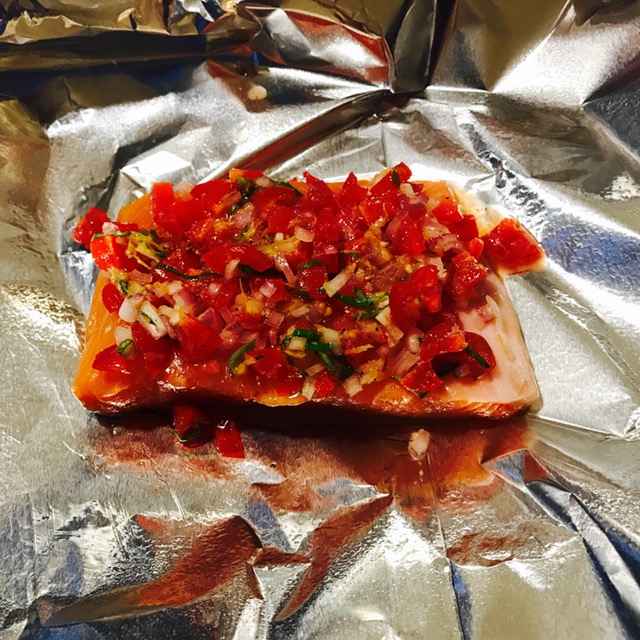 Fold the foil to make a well-sealed pouch and place on a baking sheet.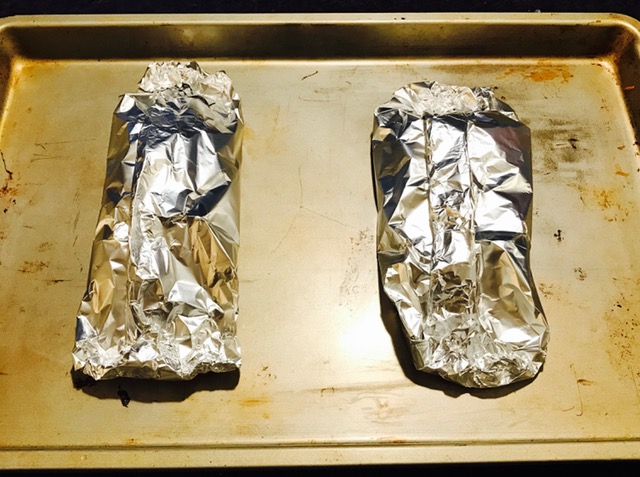 Bake at 375 degrees for 12-15 minutes, depending on the thickness of your fish filet. Serve with your favorite roasted veggie, rice, or potatoes and enjoy!!