Do I have a treat for you today!  I recently read about morning glory muffins on a favorite blog of mine, Kath Eats Real Food.  I baked a batch this morning and I LOVE them.   As I had just finished reading Andie Mitchell's memoir, It Was Me All Along, the timing was perfect to try out a recipe from her new cookbook, Eating in the Middle.   I really identified with Andie's struggles with food and with her current outlook on food-eating in a balanced way and making each bite count.  In that spirit-here's the recipe!
Preheat your oven to 350 degrees.
2 1/4 cups whole wheat flour
2/3 cup sugar
1 1/2 tsp baking soda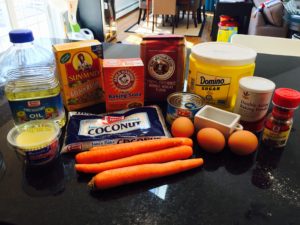 1/2 tsp baking powder
1 tsp cinnamon
3/4 tsp kosher salt
1/2 cup cooking oil
3 large eggs
1 8-oz. can crushed pineapple
3 large carrots, shredded
1/2 cup raisins
1/2 cup unsweetened shredded coconut
First, shred 3 large carrots using a grater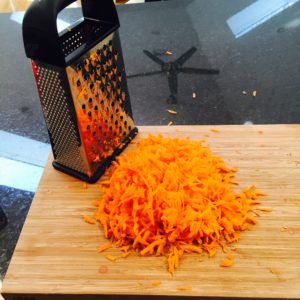 Next, in a large bowl combine the flour, sugar, baking soda, baking powder, cinnamon, and salt and mix well.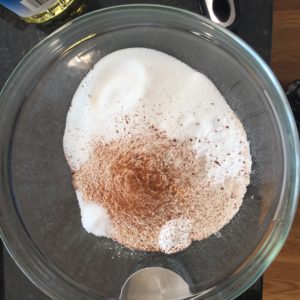 Next, in a large bowl, mix the oil, eggs, and pineapple.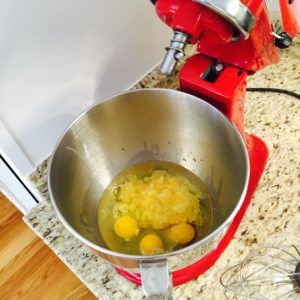 Add the dry ingredients to the wet ingredients and mix well.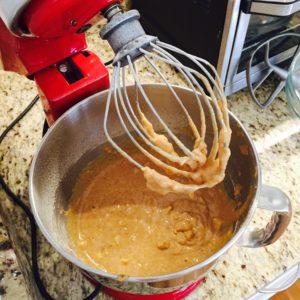 Add the carrots, raisins, and coconut and fold in with a spatula.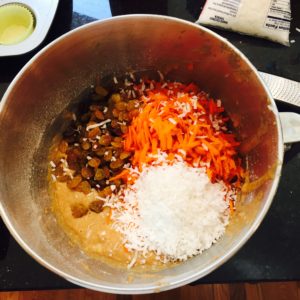 Using a small ice cream scooper, fill the muffin tins 3/4 of the way with batter. Bake at 350 degrees for 20 minutes or until cooked through completely.  The finished product is adult and toddler-approved!  Have a great weekend!