Well, we made it through a dreary and COLD week in New England, thank goodness!  To brighten up your Friday, here are some of my favorite finds of the week.  I hope you enjoy my list and please share some of yours in the comments!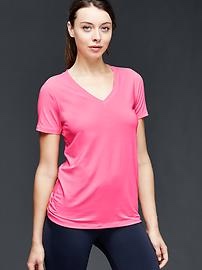 This is the GapFit Breathe v-neck tee.  I picked up a couple of these when I was first nursing Griffin and honestly live in them these days.  I just bought 2 new colors last week.  They are super soft, stretchy, and comfortable.  Perfect for layering underneath a cardigan or blazer and just as great as a workout top. They also tend to go on sale a lot, which is a bonus.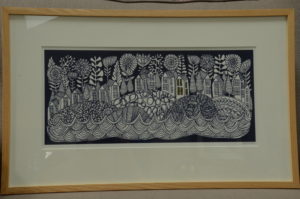 This print, a birthday gift from my husband, is done by a wonderful artist, Jennifer Judd-McGee.  She does paper cutting, laser cutting, illustrations, ornaments, note cards, and more.  She is from Mount Desert Island in Maine, where my father grew up, and where I've spent countless summers.  I also love her story-she was in a highly demanding job and would doodle while on calls and in meetings.  At the urging of her family and friends, she quit her job to focus on her family and her art, opening an Etsy shop, Swallowfield, in 2007.  I also heard a rumor that she is opening up a shop in Northeast Harbor, Maine, this summer.  I love her work and looking at this piece just makes me happy.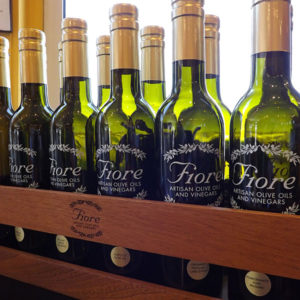 I discovered Fiore Olive Oils and Vinegars a few years ago in Bar Harbor, Maine.  Fiore was started by Nancy and Pat O'Brien in 2009.  They now have 5 tasting rooms all over Maine and feature olive oils sourced from small producers from all over the world.  They also carry an abundance of vinegars and other related products.  Some of my favorite are Meyer Lemon Olive Oil, Rosemary Olive Oil, and Ginger Peach White Balsamic Vinegar.  Although a trip to a tasting room is a special treat, online orders are also available through their website.  You won't be disappointed!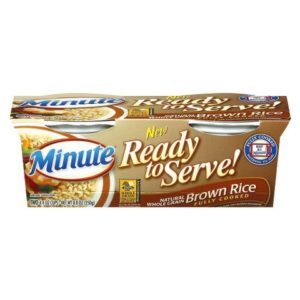 Minute Ready to Serve Brown Rice is as simple as it gets.  I am not really interested in taking the time to cook rice, especially when putting together a meal for my family in short time.  Each cup of rice is one serving and tastes hearty and nutty, like brown rice should.  Simply place in the microwave for one minute and voila!  You have a side or base for a yummy meal.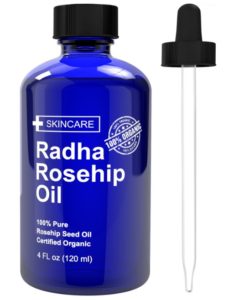 I've been using Radha Rosehip Seed Oil for the past couple of months as a face moisturizer.  It feels so great on my skin and I love that I'm using something organic on my face.  I simply use 3-4 drops on my whole face and neck and it never feels greasy.  My skin especially soaked it all up during the dry winter months, but I will be using it year-round.
*I have no affiliation with any of these products, they are just things I'm really digging right now!
[powr-hit-counter id=91d70ac1_1462474211778]