In my attempt to post 3 times weekly, I thought I'd make Friday a little bit more fun. I'll share products, ideas, and thoughts that I've come across each week. Please share some of your own in the comments! After all-sharing is caring. 🙂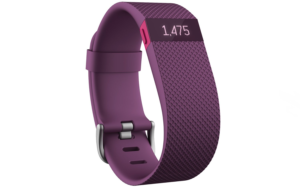 This is the Fitbit Charge HR.  I purchased one a few weeks ago from Amazon and am SO happy I did.  I previously had an UP by Jawbone and became very disappointed with it.  Namely-it wouldn't count my steps if my arm wasn't swinging.  And let's face it, I am pushing a stroller or grocery cart a lot these days. Returning home from an hour-long walk while pushing an extra 60 lbs. only to find out you didn't get credit?  NOT COOL.  The Fitbit Charge HR gives you credit based on your elevated heart rate.  And for that, I'll always be loyal.  It easily syncs to an app on your phone, so you can check on things like average heart rate, floors climbed, and calories burned throughout the day.  You can also input your food intake and target weight and it will determine how many calories you should be consuming per day.  It's been a very fun new toy and it's motivating for sure!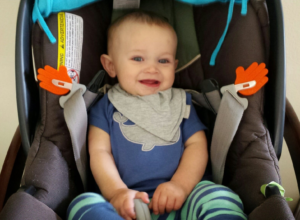 Oh, Lula Clips, how I love thee.  My sister Britt introduced me to these magnetic carseat clips and they are so handy.  They hold the straps of a carseat open so you can easily locate them and fix them into place.  No more digging for straps under your child's behind  when you are in a time crunch!  Plus, they are a great conversation starter.  Just sayin'.  (PS-that's not my child, but he's adorable!)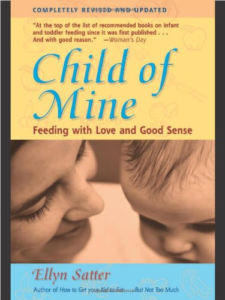 Thanks to my wonderful friend Jen, I've been reading Child of Mine on and off for the past year and a half.  Now that I have a 2-year-old who has very specific opinions when it comes to food, this book is more valuable than ever.  The premise is that I, as the parent, decide the what, where, and when of mealtime, while the child decides the whether and how much.  So far, I've found that it has all but eliminated the battles over eating and it keeps me from making more than one meal at a time.  Win!  My hope is that this approach will encourage intuitive eating, a skill that I continue to work on daily.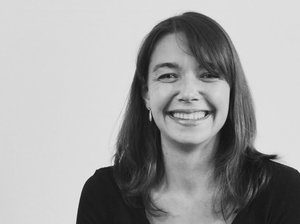 Rebecca Hersher
My mom ran a small in-home daycare while I was growing up and Becky was one of my favorite "daycare sisters."  She is a fun, wise, and determined young lady who, after graduating from Harvard, now works as a producer for National Public Radio.  Her reporting is tremendous and we are so proud of her.  I literally squeal when I hear her distinctive voice come on the radio.  She recently spent the winter in Greenland, reporting on their high rates of suicide.  Click here to check out her work. Way to go, Beck!

*I have no affiliation with any of the products mentioned here and all opinions are mine alone.